Amazon's failed union vote isn't slowing retail worker collectives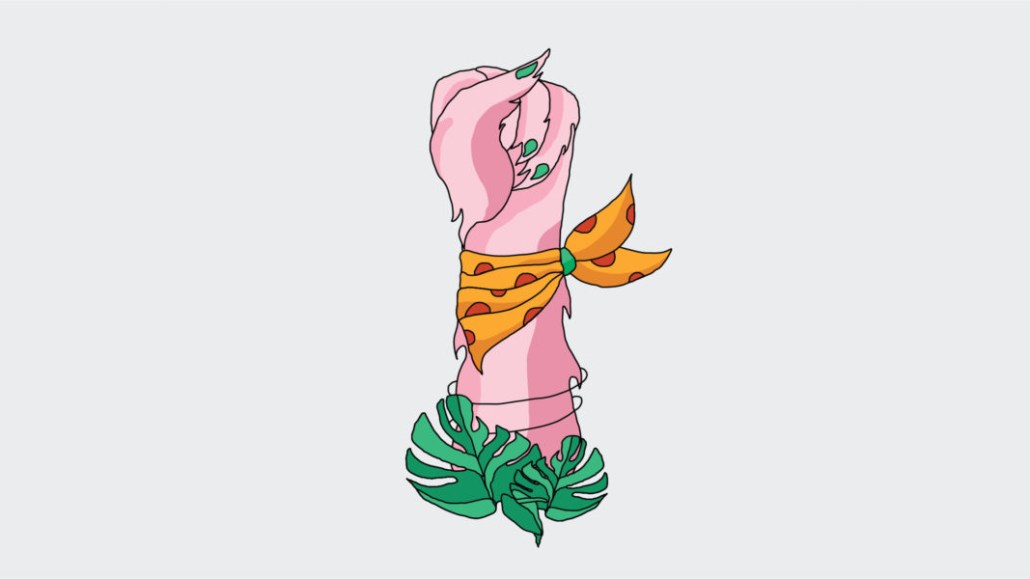 Ivy Liu
Last Friday, the months-long effort to establish a union at an Amazon fulfillment in Bessemer, Alabama failed — in total, only 738 of 2,536 workers cast a vote in favor of unionizing. For workers across the retail industry, that loss is highlighting the difficult plight to form unions in their specific sector.
Over the last year, the Retail, Wholesale and Department Store Union had attempted to organize workers in Amazon's fulfillment centers, pointing toward the company's long hours, strict productivity targets and low pay compared to other warehouse jobs as indications that workers would benefit from more collective bargaining.
The RWDSU has already committed to contesting the results on the grounds that Amazon violated NLRB policies, including by adding a mailbox at its facility at the last minute that may have signaled to workers that Amazon would oversee the voting process. Yet while the loss may be a blow, it isn't slowing down the numerous worker advocacy groups that have cropped up in recent years, including the Target Workers United, Crew for a Trader Joe's Union and Amazon's own worker groups, Amazonians United. And those groups say they will continue to fight on the ground — using a variety of organizing strategies — even if their companies don't officially recognize them.
Capturing the spirit, Amazonians United Chicagoland — a local workers group that has organized around labor conditions in Amazon fulfillment centers — posted on Twitter in the wake of the vote that its ongoing actions would "begin workplace-wide transformations from the standard individualistic mindset to a collective mindset." The group said, "What is it going to take to unionize Amazon? It's going to take perseverance, humility, and struggle." Similar organizations, like Gig Workers Rising, declared, "While we're disappointed in the Amazon union vote in Bessemer, this isn't over. This is just the beginning." But the bigger picture remains muddled.
The current state of retail worker unions
The pandemic saw an intensification of worker organizing in retail, as workers across the U.S. faced both health risks and hour cuts. In the past year, workers at retailers like Macy's and Kroger protested labor conditions and won some demands, like hazard pay.
According to Stephanie Luce, a professor at the CUNY School of Labor and Urban Studies, groups that help facilitate worker actions, including among retail workers "report that they had a massive increase in requests and inquiries since the start of the pandemic and this past year." She referred specifically to groups like coworker.org, which offers tips and resources to workers wanting to organize.
But overall, union representation has only touched a small sliver of workers in retail. In 2020, officially recognized unions represented 5.1% of all retail workers — up from 4.7% in 2019, but still a tiny fraction of the overall industry. Almost all of those jobs, however, come from the grocery sector. A little over 17% of supermarket retail workers are covered under unions, according to the website Union Stats, compared to just 2.1% of workers in retail clothing stores and 1.5% of those in retail pharmacies.
One reason why grocers are a disproportionate share, said Luce, is "partly the legacy that the grocery unions also merged with the meatpacking industry" early in the 20th century, and many unions were inherited from meatpacking. A large share of workers at grocery chains like Stop & Shop, for example, remain union members.
While the increase in the overall percentage of retail workers covered by unions might seem to be a positive signal, Peter Ikeler, a sociology professor at SUNY-Old Westbury who researches labor, had a different take. He said that those percentage increases might be coming from the fact that thousands of retail workers lost their jobs in 2020, and "it's entirely likely that unionized retail workers may have been less likely to lose their jobs," which could artificially inflate those numbers.
Retail workers are difficult to organize for a reason: it's a high-turnover profession, filled with many part-time workers who don't stay at a company long enough to lead sustained campaigns for change. According to Adam Ryan, who runs the workers union Target Workers Unite (which is not formally recognized by Target), "that makes it hard to build on, when folks are not staying in place for a while." In retail, he said, "the jobs are generally just kind of precarious."
As Ikeler put it, "a very large share of retail workers come into their specific jobs and rotate out quickly." As a result, "there's very little what sociologists call occupational identity among retail workers."
Ikeler also pointed to another complication for retail workers. Because many retail workers "are concentrated at the end of the supply chain," he said, the impact of, say, striking is more contained. "That doesn't really have any ripple effects, [unlike] a distribution center or a fulfillment center further up the chain," he said.
The future for unions
In the past year, some organizing efforts have tried to buck the trend. Ten Instacart workers, for instance, successfully pushed to join the United Food and Commercial Workers Local 1546 last year. This was, at the time, a landmark moment for gig workers seeking to enter the labor movement. But in January, as a part of a broader cut of its grocery stores workers, Instacart laid off all of its unionized staff.
Still, while officially recognized unionizations remain small, and have struggled to gain traction even into the pandemic, organizing is still occurring on the ground. "We don't think it's necessary for folks to have to wage, say, a union collection to get things done," Target Workers Unite's Ryan told Modern Retail. "Our orientation is one in which we believe that if workers have the knowledge, they can determine themselves what is the best course of action."
Even as the Bessemer vote was underway, Amazonians United — through its offshoot group in Chicago — was organizing protests of labor conditions. Amazon workers, under the worker advocacy group's guidance, walked out in protest of Amazon's 10.5 hour night shifts, called "megacycle" shifts, last week. Actions like these, said Ryan, illustrate retail labor groups' growing collective power.
This is a growing strategy among workers fighting for better conditions that, for now, eschews traditional labor organizing with formal unions. Ryan said that the Target Workers Union itself has won concessions from Target around, for instance, removing abusive bosses, and Amazonians United groups have "been able to win paid time off and other demands despite not being a formally recognized union," he said.
Ryan said that he doesn't think the Amazon loss will deflate worker organizing in the retail sector. If anything, given the tremendous attention paid to the union vote, "it got a lot of workers thinking, maybe we should try this," he said. That may only spur further activism. "I don't think things begin and end with the unionization vote," he said.
Luce said that are certainly reasons for optimism for worker groups. On the one hand, she said, "interest in unionization is up, public support of unions is up, a general support for workers' rights is up and also there's a more favorable climate for workers' rights in the Biden administration."
On the flip side, however, one of the largest impediments to unionization in the retail space remains the rising influence of corporations like Amazon. Today, she said, "corporate power is perhaps stronger than ever."