Amazon sellers prepare for a long holiday season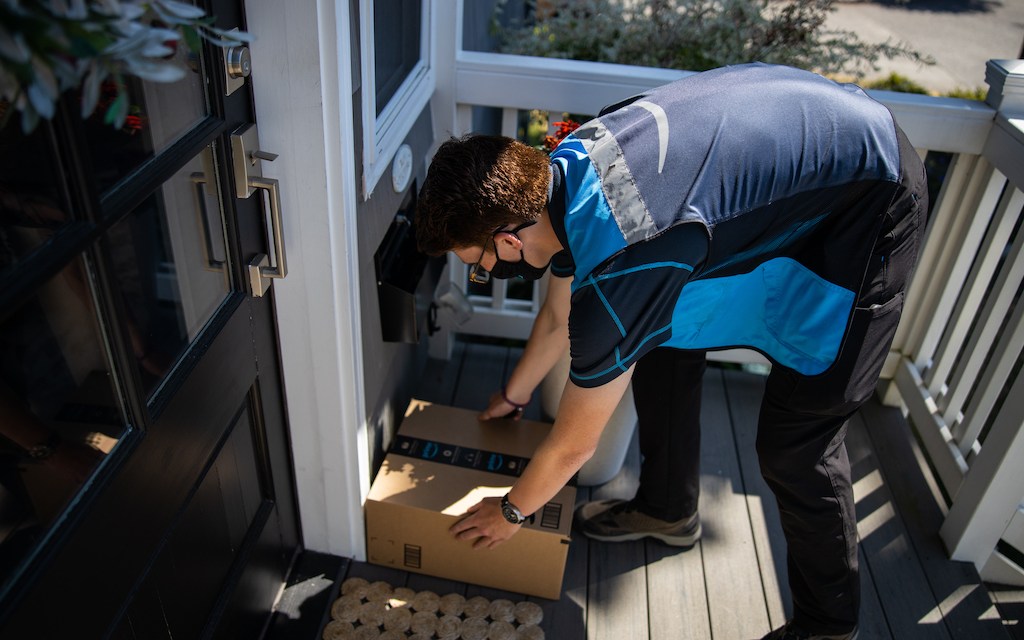 This story is part of a week-long Modern Retail editorial package looking into this year's holiday season. Retailers have suffered over the last six months, and many are pitting their hopes on this last quarter. In this series, we look at what's changed and what it means for the retail industry in the years to come. 
It's already beginning to look a lot like Christmas for Amazon merchants. 
With the delayed Prime Day already behind them, the platform's third party sellers look to carry the momentum into November's Thanksgiving weekend and beyond. 
According to GlobalData, Prime Day cemented 2020 as "the year of e-commerce," making the annual shopping event Amazon's largest ever, especially for the personal care and beauty sector. Amazon itself announced that Prime Day sales from small- to medium-sized businesses hit $3.5 billion, 60% growth from the year before. That certainly bodes well for this year's holidays sales. 
This season's compressed state of some of the year's biggest shopping days — coming on the heels of a massive e-commerce acceleration — means Amazon sellers are scrambling to get prepared. That's especially true for those whose stores sell non-essential goods, which were impacted by delayed fulfillments during the pandemic's early lockdowns. 
What this means for sellers is they are hiring more while cautiously planning for a longer, busier season than usual. They're also increasing production, conserving inventory and trying their best to navigate the unique and dynamic Amazon ecosystem.
Making up for lost time
With anticipated shipping delays due to the increased demand for online orders, shopping early is the name of the game this year. Retailers are preparing for the onslaught by ramping up same-day delivery services to complete local sales. 
According to the latest data by customer experience platform Bloomreach, the end of year shopping spree has been underway for weeks now; "Christmas" began appearing in the top 20 of search terms in September, a month earlier than in 2019. The same report forecasts that 68% of consumers will begin their festive shopping by early November, an 11% surge compared to last year.
One brand on Amazon is hoping this helps even out sales misses due to the coronavirus. Natural skin care line Live by Being, part of Amazon's Handmade Makers program, was forced to halt shipments when the coronavirus hit due to the platform's policy to fulfill essential supplies. Founder Kennedy Lowery told Modern Retail that with Prime Day taking place during Q4, it gave her sales a chance to pick back up after some much-needed preparation following the unexpected sales halt.
She decided to use the end of summer to strategize the fall and winter's potential sales bump by lining up promotions with Prime Day's arrival. During that time, she also invested in increased production for Amazon warehouses' inventory to last through the coming months' deals, as well as brought in extra support staff.
"It actually worked out for me as a way to make up revenue because my store was closed until July," Lowery explained. With this year posing a unique challenge due to supply chain issues, such as waiting longer periods to source ingredients, the Prime Day reboot paid off. 
"I just checked and it looks like we've already doubled our daily sales," she said of her company's Prime Day performance. She cited a 30% increase in revenue year over year so far during the 2-day event, compared to mid-October 2019.
Now she's trying to use the Prime sales results to help holiday promotions in the weeks to come. Amazon's Handmade division has been communicating with sellers via newsletter reminders for inventory deadlines, which, she said, "has been helpful in planning." She plans to meet those deadlines by November 3, to make sure she's replenished in time for Black Friday and Cyber Monday.
Slowing early demand to prepare for a sales blitz
Bobby Kaye, president of Lorenzen Candle Co., told Modern Retail that he's still dealing with delays that began when the coronavirus first hit. He is still ordering shipments of glass for scented candles in time for the holidays, and has scaled back on SKUs. The hope is to focus on fewer popular items in order to produce 10 times as much inventory as usual to meet holiday demand. Furthermore, Kaye hired more workers and added two additional warehouse facilities this past summer.
The holidays are an important time for candles, Kaye said, noting that they "usually do 80% of our annual sales during the end of the year." As a result, he's had to make sure he has enough inventory. Over the last few months, he has been finding ways to slow down incoming orders while ramping up production for the eventual Prime Day and holidays. This included temporarily raising prices by 30% and cutting back on Amazon ads "just to repress the demand," Kaye added.
Launching in time for the holidays
Some new brands see now as the best time to launch. For example, Spore, a new consumer wellness supplement brand that launched last month, offered 25% off during the Prime Day event. "We just launched in September, so we prepared and timed our launch on Amazon to have all five formulations ready," Spore's co-founder Michael Zavet said. 
Given that Spore is a new brand, it doesn't qualify for the "normal Prime Day promotions" that Amazon would promote, Zavet said. (Typically, Amazon requires sellers to have a minimum number of storefront reviews and sales by Prime Day in order to have their discounts and deals featured.) To make up for that, the company decided to create a custom promotion for Prime Days to attract new customers. 
With Prime Day done, the company's marketing team and consultants are working to plan for upcoming demand and inventory requirements "to ensure we're stocked up for sales growth in advance of the holidays, along with any spike tied to New Years resolution," Zavet said.
The future is certainly unclear, but the bonanza in promotions is helping some of these Amazon brands have a solid quarter under their belt. "It may not make up a large portion of total for the year," Zavet said, "but this is an instrumental time for the business."