Seeking more control over brands, Amazon pulls the plug on thousands of vendors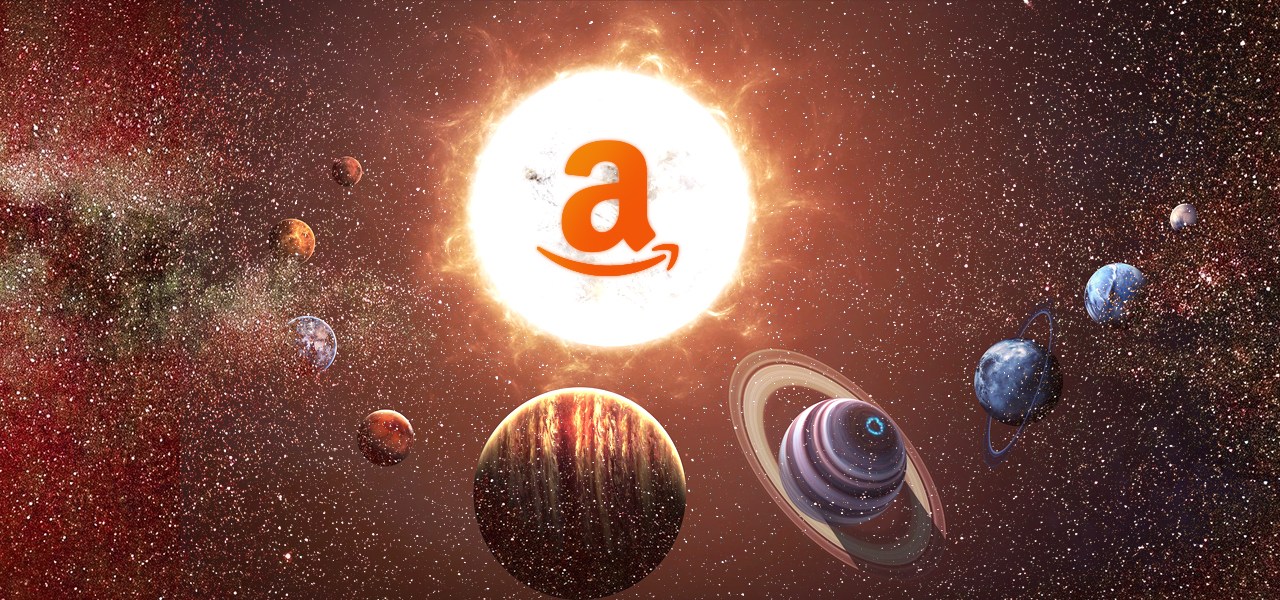 On Monday, tens of thousands of Amazon vendors didn't receive their weekly purchase order replenishments from the retailer, according to several Amazon-specialized agency executives working with brand clients with wholesale businesses on Amazon. The move appears to be permanent, according to some vendors, and signals one more way Amazon is seeking to control how companies sell on its platform.
According to agency execs, there are several characteristics tying together vendors whose purchase orders got pulled: They're businesses doing $10 million or less in sales volume on Amazon per year, and they don't have assigned vendor managers at Amazon. Many of them also specialize in "oversized" goods, selling bigger, bulkier products that have a higher cost to ship.
Initially, vendors on Monday received an automated response from Amazon saying it was a technical glitch, and that orders would resume the following week. And for some that opened a customer service ticket, that was the case — they were told the order notice was, in fact, in error. But on Tuesday, thousands of other vendors received responses from Amazon that said the move was actually permanent, and that Amazon has decided the business would perform better as a third-party seller on Amazon's marketplace.
"It's fairly obvious at this point that Amazon is starting to dictate where certain brands and how certain brands can sell on their platform," said John Ghiorso, the CEO of Orca Pacific, a full service Amazon agency. "The days of 'If you want to be first party, third party or both, that's up to you as a brand' are over. It's mostly financial data behind the decision making: Total revenue, catalog size, profitability."
One vendor received the following message in response from Amazon: "A huge set of vendor codes belonging with Amazon are being deactivated as the products listed under such Vendor Central accounts have more potential sales if associated to the Seller platform of sale on the Amazon website," according to an agency who compiled responses.
In response to a request for comment, an Amazon spokesperson said in an email: "We regularly review our selling partner relationships and may make changes when we see an opportunity to provide customers with improved selection, value and convenience." One Amazon agency founder said that in response to an inquiry, senior team members at Amazon said that, while some purchase order notices were sent in error, others are in line with a new policy that they couldn't comment further on.
Purchase orders on Amazon can get paused or terminated regularly, for many innocuous and individual reasons. But the mass elimination of orders, and Amazon's scattered responses to vendors following the action, signal a bigger shift in strategy. Amazon One Vendor — a unified supplier platform that would bring together Vendor Central (first party sellers) and Seller Central (third party sellers) into one system — is apparently coming, having been first reported by Recode last fall. With One Vendor, suppliers would no longer have the freedom to choose on Amazon whether it suits their businesses best to sell first party, third party or both on Amazon. Amazon will decide for them. Amazon's spokesperson said there is currently no existing program called "One Vendor."
In terminating purchase orders for smaller vendors, Amazon is essentially trimming the fat, pushing the businesses that aren't big enough to command use of Amazon's valuable hands-on resources to its self-serve third-party business. It's also the third shift in strategy that Amazon has made in the past month that signals the start of One Vendor: Last week, vendor-fulfilled accounts on Amazon's Vendor Central (which is essentially drop shipping on Amazon) were told they wouldn't be part of the Vendor Central program any longer. And in the past month, Amazon has sent notice to larger vendors — name brands generating annual sales volume on Amazon over $10 million a year — that any business they were doing simultaneously in the third-party marketplace would be removed. Fossil, for instance, was blocked from running a third-party Amazon business on Seller Central alongside its first-party business on the Vendor Central side earlier this year, according to an agency executive.
Hybrid selling, a model that's gaining traction for vendor brands that want to test direct selling, is apparently starting to be eliminated.
"It was an unintended consequence that brands could work both sides of Amazon's business," said Ghiorso.
Essentially, Amazon wants as much of its retail business to be as hands-off as possible. That means maximizing volume for its third-party marketplace, which is already growing faster than Amazon's retail business. There, sellers can set up a direct business, monitor dashboards and use tools like Fulfilled by Amazon to enable Prime distribution. While Amazon does pitch account managers to sellers, they charge a monthly retainer for the service. Seller Central has become favored by some vendors because sellers are able to set their own prices, avoiding pricing wars and undercutting, but Amazon has recently begun rolling out measures to exercise control over seller prices. For example, it's begun to set a maximum retail price for every product.
Its first-party business, meanwhile, will focus on the select brand relationships that Amazon wants to maintain — the Nikes and Apples — as well as "Our Brands," Amazon's suite of private-label and exclusive products.
"Seller Central and Vendor Central, in most respects, actually mirror each other. Advertising, marketing, the algorithm, they're all the same. It's only in pricing and fulfillment that there are differences," said Ghiorso. "They look redundant at a certain point. Amazon is essentially running two different businesses, and for what reason?"
Getting cut loose from Vendor Central isn't the worst thing for a small brand, but Amazon's lack of warning before pulling the plug on purchase orders resulted in chaos. Not all brands accustomed to selling through a wholesale model have the means to launch a direct-selling business in a matter of weeks, and any interruption in sales can be detrimental to a small business. It doesn't help that, according to one Amazon agency executive, conflicting messages have come from Amazon's support team and Amazon's vendor managers.
Ghiorso said there's a possibility Amazon could backtrack on the move if it receives enough backlash. Ultimately, the broader implications come down to speculation, but the writing is on the wall for small vendors to start setting up Seller Central accounts now. Agencies like Orca Pacific, Commerce Canal and Ideoclick are promoting their services to help brands make the transition.
"Amazon is not known for having a touchy-feely relationship with vendors or suppliers, but this is next level of them being out of touch with that relationship," said Kiri Masters, the founder of the Amazon agency Bobsled Marketing, who first wrote about the purchase order terminations for Forbes. "For this to happen overnight is really bad practice."
—
Sign up for the Modern Retail Briefing to get retail news, analysis and insight delivered to your inbox every morning.