Amazon is launching a new tool to boost sellers' product assortments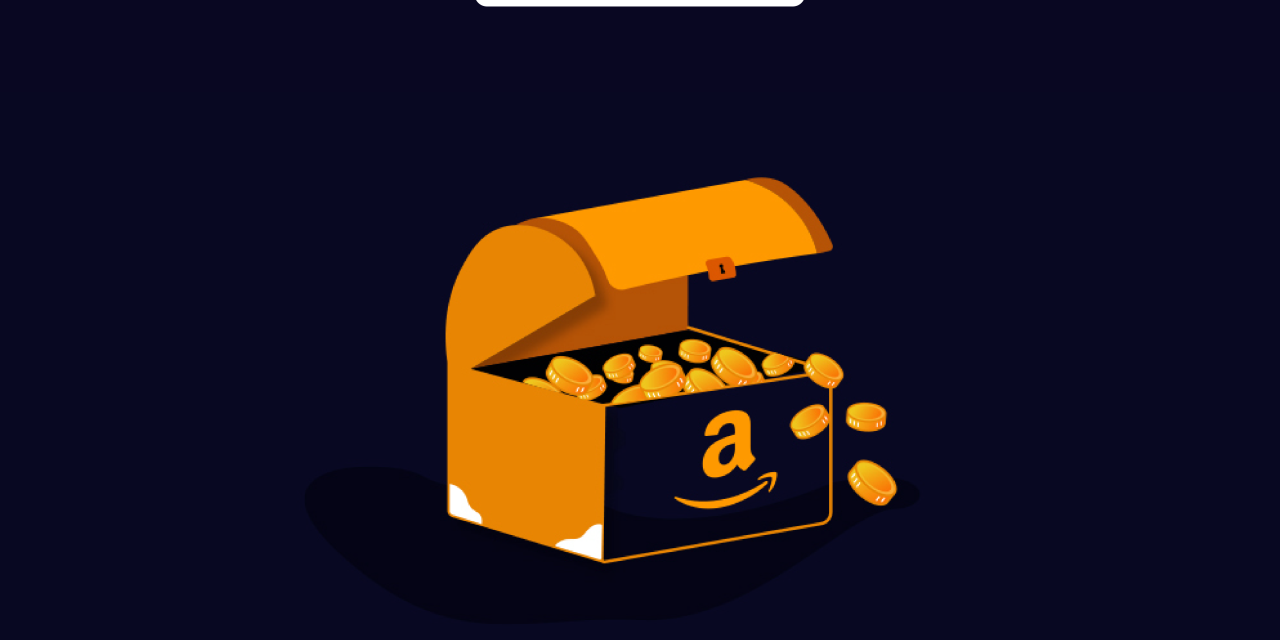 Ivy Liu
Amazon is introducing a tool that will let third-party sellers identify subcategories on Amazon in which they should launch new products.
Today, Amazon announced the Product Opportunity Explorer, a new feature that provides anonymized data on trends within product subcategories. In a press release shared with Modern Retail, Amazon said the new tool will track metrics like search term volume, sales history in a given category and pricing trends. Amazon said it plans to roll out the Product Opportunity Explorer to all sellers in 2022, and it will live for free on Seller Central.
All told, the Product Opportunity Explorer will offer a way for sellers to determine how successful a product they are working on might be on Amazon — or to figure out which high-interest subcategories they might want to target with their next products. For Amazon, meanwhile, the tool is a way to fill out its overall product selection. By anonymizing its data, the company believes that it can encourage sellers to embrace subcategories in which Amazon is in need of high-quality products. The tool also performs a function some outside companies have offered sellers — by bringing such a function in-house, Amazon may be trying to better control elements that vendors have historically provided.
"What we want is to help take the guesswork out of launching a new product," Ian Simpson, vp of selling partner services at Amazon, said in an interview with Modern Retail.
Simpson said that, among sellers on Amazon, "the ones that are most successful in our store are sellers that launch one or more products that resonate well with customers." With the Product Opportunity Explorer, he said, "the key impetus is to help sellers identify these next products that are going to resonate well with customers."
The Product Opportunity Explorer works by evaluating what Simpson called "niches" — essentially, product subcategories — on the Amazon marketplace. Elderberry gummies, for instance, might be a niche. Through the Opportunity Explorer, Amazon can then provide data on the sales history associated with that niche over the past 90 days. The Opportunity Explorer can tell users how many units elderberry gummies products sold, across all Amazon sellers, in the past 90 days.
Other metrics that the Opportunity Explorer can display include how quickly gross merchandise sales in the niche has grown over time, the average star rating for products in that niche, whether customer interest in that niche seems to be long-term or short-term as well as how well searches related to that niche convert into sales. "The products within the niche might be surfacing within search results, but they're not converting very well, which can identify an opportunity for a seller to pursue," he said. Eventually, Simpson said, the Opportunity Explorer will assign a rating to each niche in order to rate the opportunity to launch new products.
Steve Neufer, an Amazon seller and the CEO of Juvo Plus who also tested the Product Opportunity Explorer for Amazon, said that sellers can search a key term and see how many people are looking up phrases relevant to that term. He used the example of a company debating whether to launch a pirate-themed party box: Neufer said he can look up the popularity of related terms, like "pirate party decor," as well as the sales on those products.
Sellers who have no idea what product they want to create next can also browse subcategories for inspiration. While beta-testing the tool, Neufer's team discovered a large volume of search traffic for food smoke guns — but few products on the actual marketplace to serve that need. "It was a huge search volume," he said. "I thought, what is a smoke gun?"
Catering to an evolving ecosystem
While the Product Opportunity Explorer will be a new service for Amazon, it is not new to the overall seller ecosystem. Companies like Jungle Scout and Helium10 already offer insights to sellers on pricing trends, search trends and sales growth in product categories. They do this largely by scraping data from the Amazon marketplace.
"A couple of the important features of Jungle Scout and Helium10, this is essentially in my mind a replacement for those," said Neufer. The difference, he said, is that while outside providers by nature have to estimate, for instance, search volume traffic on Amazon, Amazon is sharing the actual data.
Laura Meyer, CEO of the e-commerce agency Envision Horizons, said she wasn't surprised that Amazon was creating a similar service. "Amazon likes to control the dialogue, and they like to control what data is being released about their products and their sales," Meyer said. (For his part, Simpson said, "I think it's complementary" to what Jungle Scout and Helium10 do.)
Depending on the seller, the Product Opportunity Explorer can have two distinct benefits, Meyer said. On one hand, it might gain particular traction in a world of Amazon aggregators. A tool like this can help sellers that turn their brand over to Thrasio decide which product to launch and scale next. "This Product Opportunity Explorer can help a lot of these businesses that are working toward an exit so they can launch their next product," she said.
Even for sellers who aren't looking to grow their product portfolio, Meyer said she was particularly interested to see how the pricing tool, which is built into the Product Opportunity Explorer, will be used. Pricing remains a difficult issue for sellers. Especially this year, supply chain constraints are cutting into sellers' profit margins, and many are testing how to raise prices. "I see this a lot with mass-price products," Meyer said. "They want to increase their prices on Amazon to help cover the cost of logistics, but they worry about, what is the market actually trading at?"
Ultimately, for Amazon, the launch of the Opportunity Explorer seems to be largely about boosting its own product assortment. Neufer said that, for as much as Amazon is an everything store, the Amazon catalog still "runs thin at certain points."
He pointed to some niche products he's tried to buy, like an AC vent cover or a chrome piano hinge, as examples of places where the Amazon marketplace isn't always robust. "You do notice in these odd little spots that you go to look for something and the selection is a little thin and the pricing is a bit high," he said.