Amazon is using customer search data to find brands to target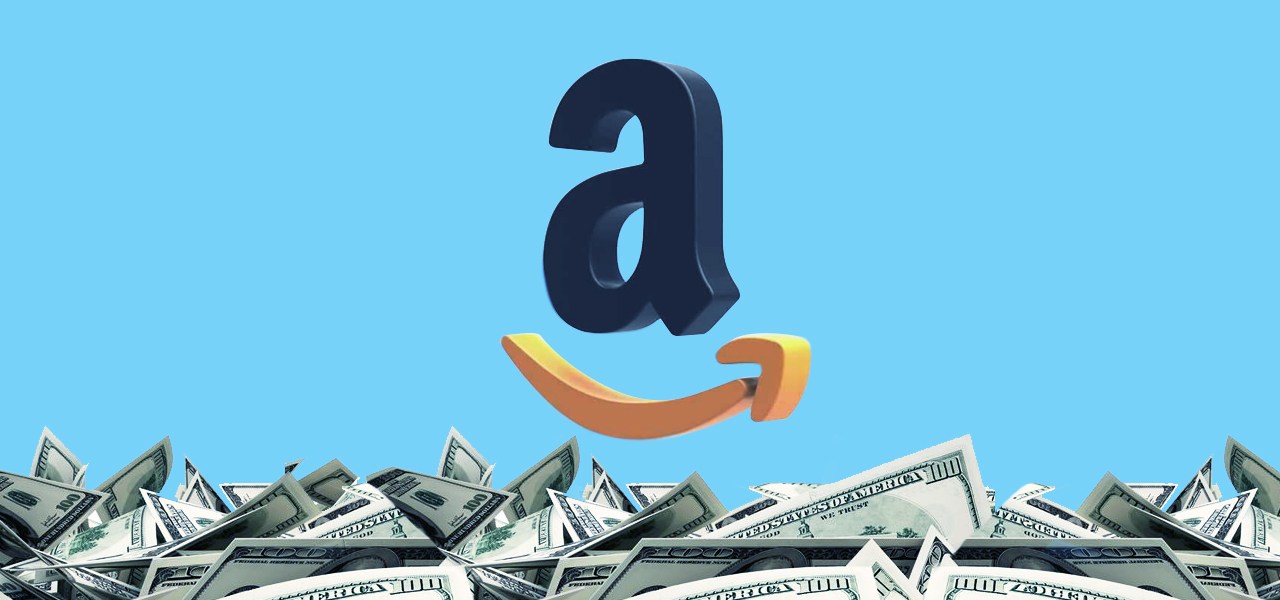 For competitors of popular products that don't sell on Amazon, like Allbirds shoes or Away luggage, imitation is turning into a strategy.
For example, a search for "Away" on Amazon.com brings up results for WandF, a luggage brand that puts "Away" in its product title in order to rank higher in SEO.
Shoes from Urban Fox and Dr. Scholl's, meanwhile, are the highest-converting products for searches for Allbirds. They both use "wool" and "runners" in their product descriptions (Urban Fox has it in its product title), and both of their sneakers look exactly like Allbirds' wool runners.
Customers looking on Amazon for Rothy's, another DTC brand ranked in the top search terms, most often end up purchasing ballet flats from Ollio or Sketchers, whose popular flats resemble Rothy's 3D-printed style.
According to Amazon search-term data shared with Digiday by an agency that works with brands on the platform, customers frequently name brands when looking for items on the marketplace. The most-searched brands include Nike, New Balance, Vans, Sorel, Vera Bradley and Tommy Hilfiger — all of which can be bought on Amazon, and the products with the highest conversion rates in alignment with those search terms are from the brands themselves.
Amazon did not respond to a request for comment.
Amazon has built a win-win situation by way of a search algorithm that rewards competition, letting imitators fill in the blanks left by brands that aren't in its inventory. If brands aren't on Amazon, customers can find something similar — sometimes exact copies — of what they were looking for. But Amazon has been shifting its marketplace strategy to be more brand-friendly in order to improve overall customer experience, and that means it wants customers to be able to buy from the brands they set out searching for.
In order to try fix the problem, Amazon has a seller development team dedicated to tracking search data, finding the brands that customers are looking for but unable to buy on the platform, and recruiting them to sell on Amazon. According to an agency that works with both Amazon's team and brands that sell on the marketplace, Amazon offers these brands "better treatment" than other sellers receive from the platform. That's a trend we've reported on in the past: Amazon is looking for sellers with strong brand recognition to recruit to its platform. It's using search data to target them.
"These brands — the ones that see high search volume but aren't converting on Amazon — are really coveted. The team at Amazon that we work with is keyed in on these brands, and they have a list they work from, directly from search results, to do outbound outreach," said the agency founder.
According to the agency founder, the most coveted brands receive offers for dedicated account managers and analytics, and right now, they're currently being offered for promotion on Amazon's homepage and in marketing for Prime Day.
"For us as a brand, that's an easy give," said one brand founder who's launching a new product exclusively on Amazon for Prime Day, but was asked not to disclose details. "What they want is to be able to tell a story about brands being successful with Amazon as an early partner, and they're willing to work with us on that." — Hilary Milnes
Walmart IRL
Walmart's AI-powered store of the future, Walmart Intelligent Retail Lab, or Walmart IRL, is a testament to how next-gen technology like AI and robotics are ushering in not a new era of retail, just a better managed one.
Rather than Amazon Go, Walmart's tech-integrated store doesn't allow for automated checkout. It can, however, identify individual items by SKU like Amazon Go — technology that Walmart uses instead to track inventory levels and ensure items never go out of stock.
Retailers are on a mission to fix their physical stores, turning them into competitive advantages in the age of Amazon's dominance rather than sprawling liabilities. One area of reinvention: fixing store inventory management.
It's not jazzy, but it's critical. IHL Group reported in 2018 that retailers are missing out on $1 trillion in sales because items aren't in stock. So, stores are investing in technology that closely monitors inventory levels, improving efficiencies in the supply chain and customer experiences. Outside of Walmart IRL, Walmart has tested in-store robots to prowl aisles and check for low-inventory items, technology that's also been tested by Target, Lowe's and grocery stores like Giant Eagle and Stop & Shop.
"It's about using technology to augment the customer experience, not change it," said marketing analytics RevTrax CEO Jonathan Treiber.
Retail's future is here, and the result: better-maintained store inventory.
Breaking down Tecovas' hyperlocal DTC strategy
Five-year-old Tecovas is operating in a category that's so far been untouched by direct-to-consumer brands on the West and East Coast: cowboy boots. "This category has been slower to evolve with modern commerce than others, and I think it's a much bigger category than people realize," founder Paul Hedrick said. Founded in 2014, Tecovas did $10 million in sales in 2017, and triple that in 2018. In December, the company raised $24 million in funding. Here's how the Austin-based company is building a national brand centered around a regional product.
Customer base: Hedrick said that about 30% of Tecovas' customers are located in Texas. A significant portion of sales also come from California and Georgia. "Our customers may not be in Manhattan, but maybe an hour north," Hedrick said. "They may not be in Los Angeles, but maybe an hour east."
Real estate: This spring, Tecovas opened its first permanent brick-and-mortar store in Austin. The plan is to open four more stores, all in Texas, by the end of the year. "It's frankly a little bit easier to open retail in Texas than SoHo where every brand is trying to open a store," Hedrick said. Hedrick built the Austin store with a showroom vibe in mind — it offers complimentary boot shines, and like the storefronts of many other DTC brands, also often doubles as an event space. The store has live music and a bartender on the weekend.
Marketing: Tecovas' biggest marketing channels are Facebook and Instagram. Hedrick said the brand has also had some success with a periodic catalog and is testing television.
Funding: Before the December fundraiser, Tecovas had taken on just over $4 million in funding. But most of the money Tecovas had raised up until that point had come from angel investors, and had been spread out over the course of four years. Brian Spaly, the founder of Bonobos and Trunk Club, is one of the investors in Tecovas. — Anna Hensel
CAC Watch: Snap builds an integration tool for Shopify
Brands and sellers using Shopify can now buy and manage Snapchat ads directly on Shopify using the Snapchat Ads App. The tool lets sellers set up Snap Pixel, sync product catalogs into Snapchat, and create and manage shoppable Snapchat Story ad campaigns, targeting viewers by demographic, location and interests.
Snapchat is the third platform after Facebook and Google to launch a Shopify integration, and the tool will roll out over the next few weeks. It comes as Snap is pushing to grow its ad revenue, and make its ad managers easier to use. So far this year, in addition to the Shopify integration, Snap has added tools like target cost bidding, bulk ad uploading and editing, reach and frequency buying — all tools that buyers had been asking for in order to make running large campaigns on Snapchat easier, according to Digiday reporter Kerry Flynn.
By setting up a Shopify app, Snap is now targeting the small- and medium-sized sellers, largely DTC brands, that have set up shop using the company's software. Snap ads are targeted to a younger audience: According to the company, 92 million people are in the app's addressable market, and 34% of those are in 18-to-24 range. — Hilary Milnes
What we've covered
The CVS smile: SmileDirectClub's retail strategy is growing at a rapid clip.
Breaking down Amazon results: Here's how Amazon fared in the first quarter of 2019.
—
Sign up for the Modern Retail Briefing to get retail news, analysis and insight delivered to your inbox every morning.