Amazon Briefing: What Starbucks' organizing efforts say about where the Amazon union drive could be heading next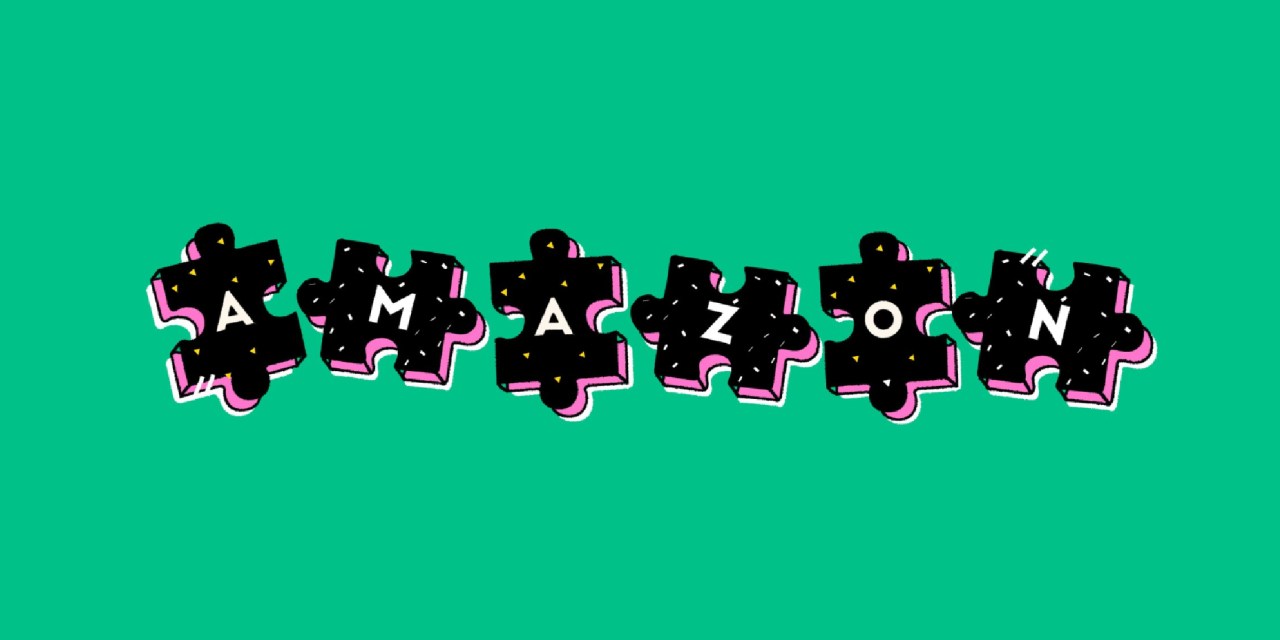 Ivy Liu
This is the latest installment of the Amazon Briefing, a weekly Modern Retail+ column about the ever-changing Amazon ecosystem. More from the series →
This is the latest installment of the Amazon Briefing, a weekly Modern Retail column about the ever-changing Amazon ecosystem. To receive it in your inbox every week, sign up here.
The challenges and successes of Starbucks' worker-led union efforts serve as a bellwether for similar efforts taking place at Amazon.
On Friday, Starbucks' flagship Manhattan store and roastery voted yes on unionization, the tenth store to do so in the last four months. That same day, workers at an Amazon warehouse in Staten Island also voted to unionize, the first warehouse in Amazon's history to do so. Amazon union efforts are more nascent than Starbucks, and Amazon organizers face unique challenges due to the company's comparatively large warehouses. However, labor experts point to a shared worker-led structure and similar public sentiment as key points of overlap. In turn, the successes — and challenges — that Starbucks organizers have faced may serve as a guide for what's to come at Amazon. 
After Friday's elections, Amazon posted a statement to their site that read, in part, "We're disappointed with the outcome of the election in Staten Island because we believe having a direct relationship with the company is best for our employees. We're evaluating our options, including filing objections based on the inappropriate and undue influence by the NLRB."
Starbucks meanwhile has not publicly commented on the most recent union drive, but posted a letter from Howard Schultz last week announcing his return as CEO and his commitment to "an evolution of our company deep with purpose, where we each have agency and where we work together to create a positive impact in the world."
A worker-led movement at Starbucks
Friday's Starbucks vote is the first yes vote at a Starbucks roastery, and thus Starbucks Workers Union's biggest win yet: the location has nearly 100 workers. In December, one Buffalo-based Starbucks voted yes on unionization for the first time. Since then, around 160 other locations in over 25 states have slated union votes at their own locations.
"I have been surprised as anyone that this [unionization effort] has really taken root and accelerated across the United States with the Starbucks stores," said Cathy Creighton, the director of Cornell's Industrial and Labor Relations (IRL) Buffalo Co-Lab. "They're grassroots, they're worker driven… that's something very different that we haven't seen in the labor movement in a while."
While Buffalo workers at Starbucks had been discussing a union since 2019, they didn't approach union Workers United until Spring 2021, according to Vox's Recode. The timing wasn't a coincidence, according to Robert Anthony Bruno, director of the Labor Education Program at the University of Illinois. Like the Great Resignation, workers were increasingly disheartened by labor conditions during the pandemic.
"Why now? It's because the unsettling, difficult and unacceptable conditions that workers experienced for the last couple of years working due during a pandemic and the way they interpreted the company's response," said Bruno. "It aggravated a problem that existed pre-Covid."
"They'll call me a partner all they want, but corporate will allow me to die on the floor if it made them money," Brandi Alduk, a 22-year-old employee at a Queens Starbucks store, told Recode. Alduk told Record that in her opinion, Starbucks executives rolled back Covid-19 restrictions "a little too soon and a little too brazenly, considering they were still working at home when they started loosening some of the restrictions.'
Throughout the Buffalo voting process, corporate employees at Starbucks urged employees to vote no, arguing that the unionization votes should be standardized across all Buffalo locations rather than store by store.
Now, employees at unionized Starbucks locations have begun the bargaining process with Starbucks' company lawyers. Starbucks Chair Mellody Hobson said the retailer was "negotiating in good faith" in an annual investors call last month.
However, just last month, the National Labor Relations Board issued a complaint against the retailer for allegedly illegally retaliating against workers involved in Phoenix union processes by suspending one employee and rejecting the scheduling preferences of another. Reggie Borges, a company spokesman, denied anti-union activity in response to the New York Times' questions about the matter.
"It is difficult to get a contract," said Rutgers' director of the Master of Labor and Employment Relations Program Francis Ryan. "And although companies like Starbucks and Amazon are legally obligated to engage in good faith negotiations, the record shows that corporations over the past 50 years do not necessarily do that."
During the labor movement of 1930s, added Ryan, many companies would delay negotiations or violate labor law. In turn, many organizing employees would stage "wildcat strikes" or stop production and work.
A similar beginning at Amazon
The triumphs and challenges that Starbucks unionizers have faced are likely prescient for Amazon organizers as well.
There are some key differences between the two companies and their labor movements. For example, Amazon's labor organizing process involves warehouses employing thousands of workers,  while Starbucks stores are much smaller. Moreover, Starbucks has the added pressure of maintaining a progressive brand name that Amazon does not, said Bruno.
However, in many ways the movements are strikingly similar.
Like Starbucks, Amazon's unionization efforts were initiated by employees. Indeed, Amazon's Staten Island organizing process was spearheaded by an individual: former employee Christian Smalls
"One important commonality… is that the issues are local, the issues that inspire you to fight back, are going to be about what's going on in your workplace," said Bruno. "Secondly, it's led by people who are experiencing those problems, and are working in those stores or in those warehouses."
Both movements are also occurring at a time when public sentiment strongly favors unionization. A September Gallup poll found that 68% of Americans approve labor unions, the highest favorable since 1965.
"The pandemic has been really the historical catalyst for this because it has placed workers on the frontlines of providing important basic services and in everyone's consciousness," said Ryan. "I think that there's an awareness of what workers do in a way that really resembles the 1930s."
And, like Starbucks, Amazon union organizers faced similar company pushback. A 2020 leaked Amazon memo highlighted Amazon's plans to focus press efforts on Christian Smalls.
"He's not smart, or articulate, and to the extent the press wants to focus on us versus him, we will be in a much stronger PR position than simply explaining for the umpteenth time how we're trying to protect workers," wrote Amazon General Counsel David Zapolsky.
Moreover, after Smalls gather enough signatures to hold an election, Amazon's Kelly Nantel told CNN Business that, "we're skeptical that there are a sufficient number of legitimate signatures and we're seeking to understand how these signatures were verified."
And, after the election went forward despite these protests from the company, Amazon posted "Vote No" signage in warehouses and held "Vote No" captive audience meetings.
However, the contract negotiation process is far from over.
"I predict that [Amazon] will fight — Starbucks is already fighting right now — to delay bargaining as long as possible, and to not give a contract," said Creighton. "The only way for workers to get their fair shake is to demand it."
Still, both Creighton and Ryan think the Staten Island victory may inspire further efforts at other regions and warehouses, similarly to the earlier Starbucks' Buffalo victory.
"It's hard to say for sure," said Ryan. But I do think that having a clear 'Yes' vote does send a message to other Amazon employees around the country."
Amazon news to know
Recent moves showcase how Amazon is increasingly feeling the competition from Shopify. According to a new org chart that was viewed by Business Insider, Amazon has put Doug Yeum, a former Amazon cloud partner network chief, at the head of Project Santos — the team tasked with going after Shopify.
Amazon's next competition: SpaceX. A new program called Project Kuiper aims to blast off 83 rockets into space over the next five years in the hopes of launching 3,236 satellites.
According to internal documents leaked to and reported by the Intercept, Amazon was allegedly monitoring internal chat messages and blocking key words. They included "union," "grievance," "pay raise" and "compensation."
What we've covered
Smaller online marketplaces are increasingly catching investors' eyes. Specifically, a number of Asian grocery startups have recently raise rounds of funding. Experts say these types of niche digital marketplaces are a hot space right now.
Home cleaning startups saw a coronavirus-induced sales bump in 2020. We spoke with some about how they plan to keep the momentum in 2022.
Some delivery platforms like Uber Eats have been giving drivers temporary bonuses to offset the rising cost of living. But, according to one driver we spoke with, it's not nearly enough. "I saw that I was actually losing money at the end of every night," this person said.