Amazon Briefing: Tightening inventory limits continue to make sellers nervous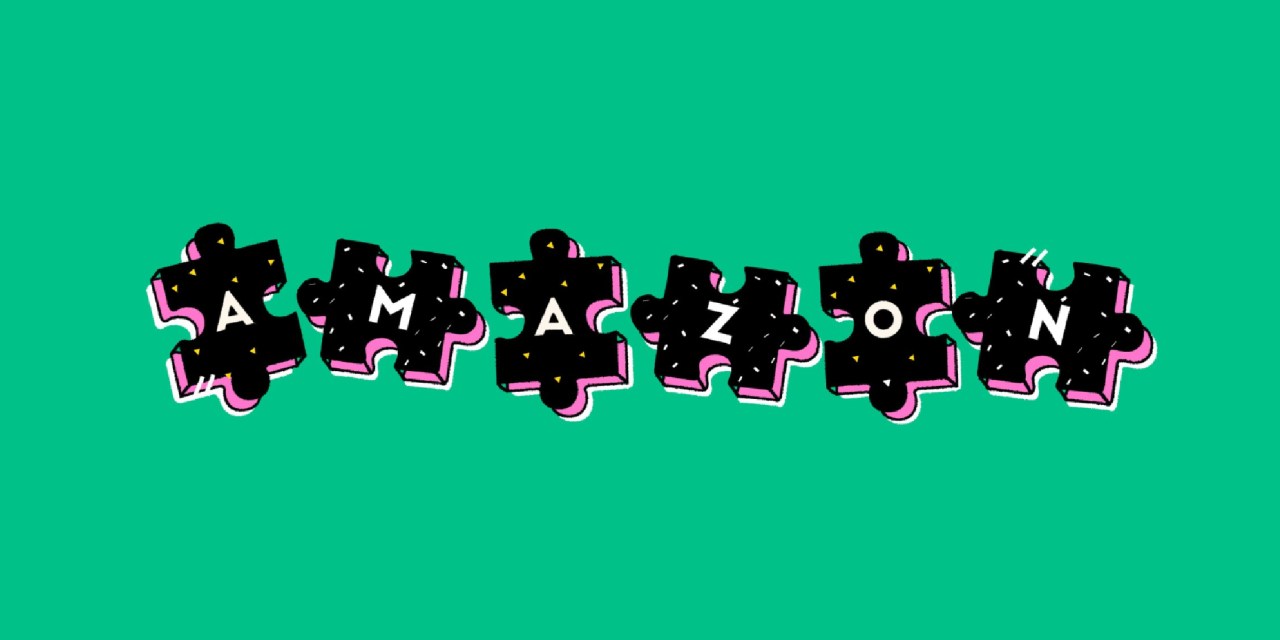 Ivy Liu
This is the latest installment of the Amazon Briefing, a weekly Modern Retail+ column about the ever-changing Amazon ecosystem. More from the series →
This is the latest installment of the Amazon Briefing, a weekly Modern Retail column about the ever-changing Amazon ecosystem. To receive it in your inbox every week, sign up here. 
Amazon sellers are getting hit with new restock limits — underscoring the lingering challenges for Amazon's fulfillment system even a year and a half into the pandemic.
Amazon first started limiting how much stock could be sent to an Amazon warehouse in July 2020, even sellers who had a track record of managing their stock effectively have been hit with limits. Even after the first wave of pandemic panic buying, the rules have stuck around. And their lingering impact on sellers shows just how pressed for space Amazon has become, as consumer demand rises faster than its ability to create and staff warehouses to ship products.
"Lowering the [restock] limits is widespread across almost all the accounts we manage," said Ethan McAfee, CEO of the e-commerce agency Amify.
One seller posted on Twitter this week that his restock limits for oversize products — a definition based on size, weight or the amount of space a product takes up — plummeted from 39,076 in-stock units in April to 6,605 units in August, a story that many other have echoed. Another seller also mentioned on Twitter that his restock limits for oversize products have been cut 60% since mid-July, even as his sales have risen.
The end result is that it is much more difficult for a seller who relies on Amazon warehouses to meet customer orders quickly, given that sellers are forced to keep fewer and fewer products in stock.
(In a statement, Amazon said, "to help accommodate the increased selection from sellers, we have expanded the capacity of our fulfillment and logistics network by 50% and limited ordering for our own retail business in the U.S." and added that "on average, sellers hold approximately 3 months' worth of inventory within our network.")
Restock and inventory limits caused concern among some sellers in advance of Prime Day this year. Amy Shea, director of brand management at the Amazon seller and agency SuppyKick, said that the limits reverted back to normal immediately following Prime Day, and "it got back to the point where our processes weren't really impacted any longer as a business," she said.
About a month ago, however, that started to revert, most likely reason because Amazon is preparing for Black Friday and holiday sales. "We came into work one morning and we saw that our oversized storage position had dropped drastically," said Shea, who added that it was "to a point where it was pretty limiting what we were going to be able to ship in that week."
These limits are not equally spread out across all types of products. Oversize products in particular do seem to be getting hit harder than smaller products, likely because they take up more space in crowded warehouse. Shea guessed that SupplyKick's drops in stock they could send to warehouses were "90%" focused on oversize products. But what Amazon defines as oversize is not what a regular person might call oversize: A yoga mat, for instance, is oversize, according to Amazon.
All of this points to the lingering challenges Amazon is facing. The Amazon marketplace now makes up an increasing portion of Amazon's sales, and the vast majority of those sellers rely on storage in Amazon warehouses: 91% use it for at least some orders, and 57% use it exclusively. But Amazon is struggling to handle it.
This isn't a new problem for Amazon. The company is leasing warehouses at every turn, to the point where it has become the biggest leaser in the industrial real estate industry. Over the past year and a half, Amazon has accounted for roughly 7% of all new industrial real estate leases, more than any other company. But it takes time to bring a fulfillment center to full operation, and the restock cuts suggest that Amazon is falling behind. "There was just a lot more demand for their products and they couldn't build enough warehouses fast enough," said McAfee.
Exactly how big of a deal this is, however, depends on who you ask. McAfee said that he saw this more as a way for Amazon to stop brands from parking their inventory in warehouse for the long term. "Amazon is trying to say, we want you to be selling your stuff, this is not a warehouse where you can have your products sitting around and doing nothing," he said.
He said that in most cases, the limits shouldn't put sellers in a crunch, but he said there are some exceptions. For instance,  Amazon's limits can get in the way with new products that don't have a sales history or products that see seasonal growth.
Yet Amazon itself has made fulfillment alternatives for sellers that are unhappy with the restock limits more difficult. Sellers who fulfill orders on their own, rather than going through an Amazon warehouse, can still win the all-important Prime shipping label through a program called Seller Fulfilled Prime. But Amazon this year added a number of new expectations to Seller Fulfilled Prime, including requiring shipments on weekends and removing the ability for sellers to earn the Prime box only in a certain region. (Now either they have to meet the requirements nationally, or they can't receive a Prime label anywhere.) Partly, that was to encourage sellers to use Amazon's own fulfillment network.
Still, it's not just an Amazon issue. Shea said that switching to Fulfillment by Merchant is "not going to be a simple shift," in part because FedEx, UPS and other carriers are, like Amazon, "busier than they have ever been."
In the end, even as Amazon warehouses become increasingly difficult for sellers to rely on, their best alternative is also very difficult to pull off. McAfee said that "the main message Amazon is trying to send is that they want inventory in their warehouses that is selling, not as just a storage area for stale inventory," but the tightening limits also underscore Amazon's growing pains.
In its quest to become everything to its customers and its sellers — the company that both controls the plurality of retail sales in the U.S. and manages shipping and fulfillment for an ever-larger share of its millions of sellers — it might, in some ways, have over-promised what it can handle.
"I think it would be naive to think that this is just a blip," said Shea. "It's going to take supply chains just so long to catch up and get back up to where we were pre-pandemic, and I don't know that we ever will." If she had to guess, she said, "These are policies Amazon will have in place for the foreseeable future."
(Correction: A previous version of this article conflated restock limits and storage limits. Storage limits are measured in terms of cubic feet storage space available to sellers, while restock limits refer to the number of product units allowed. Amazon said it has not made any recent changes to storage limits.)
Another Amazon-backed IPO to watch
Rivian Automotive, a producer of electric vans and other vehicles, said it is filing for an IPO — and it is reportedly eying an $80 billion valuation.
That is more than the current value of General Motors ($72 billion) — and it's despite the fact that Rivian, for all its hype, has not put a single vehicle on the market yet.
Rivian is an Amazon story not just because Amazon is one of the company's primary investors, but also because Rivian is poised to become the future of Amazon's last-mile delivery network. Amazon has already ordered 100,000 delivery vans from the company.
Cathy Roberson, founder of the logistics market research company Logistics Trends & Insights, previously told Modern Retail how Rivian vehicles might work in combination with Plus, an electric truck maker that Amazon is also backing.
"The Rivian vehicles, their vans can go 400 miles on a single charge," she said. "The Plus ones, they can go over 900 miles." She said that she imagined Plus would become central to Amazon's middle-mile — the trip between a port and a warehouse — while Rivian would become the face of Amazon's last-mile delivery.
The Rivian IPO might ultimately test just how much an Amazon endorsement means on Wall Street, even for a company without a product on the market.
Amazon news to know
Amazon is partnering with Affirm to let customers pay for high-price products in installments, cementing buy now pay later services as a fixture of e-commerce. For Affirm, shares jumped 47% in the wake of the announcement.
Even Amazon wants in on live audio: in the wake of Clubhouse, Twitter Spaces and Spotify Greenroom, Amazon is working on a live audio network of its own that will be tied to Amazon Music.
Amazon's "suggested searches" tool has accidentally been promoting ivermectin.
What we covered
Cupshe built a $150 million business by taking a fast-fashion approach to swimwear — and by marketing itself primarily on Amazon. Now the company is trying to turn itself into a household name.
Walmart is following the Amazon model of selling B-to-B services to other retailers, but analysts think few retailers will jump at Walmart's suite of B-to-B offerings. In part, that is because retailers are concerned about giving up their data to the retail giant.
Now that Amazon and Instacart have proven how effectively shopping-oriented apps can monetize themselves with ads, retailers and retail tech companies of all types are adopting the strategy. The latest industry to enter advertising: buy now pay later services.