Amazon Briefing: Rollup companies are going international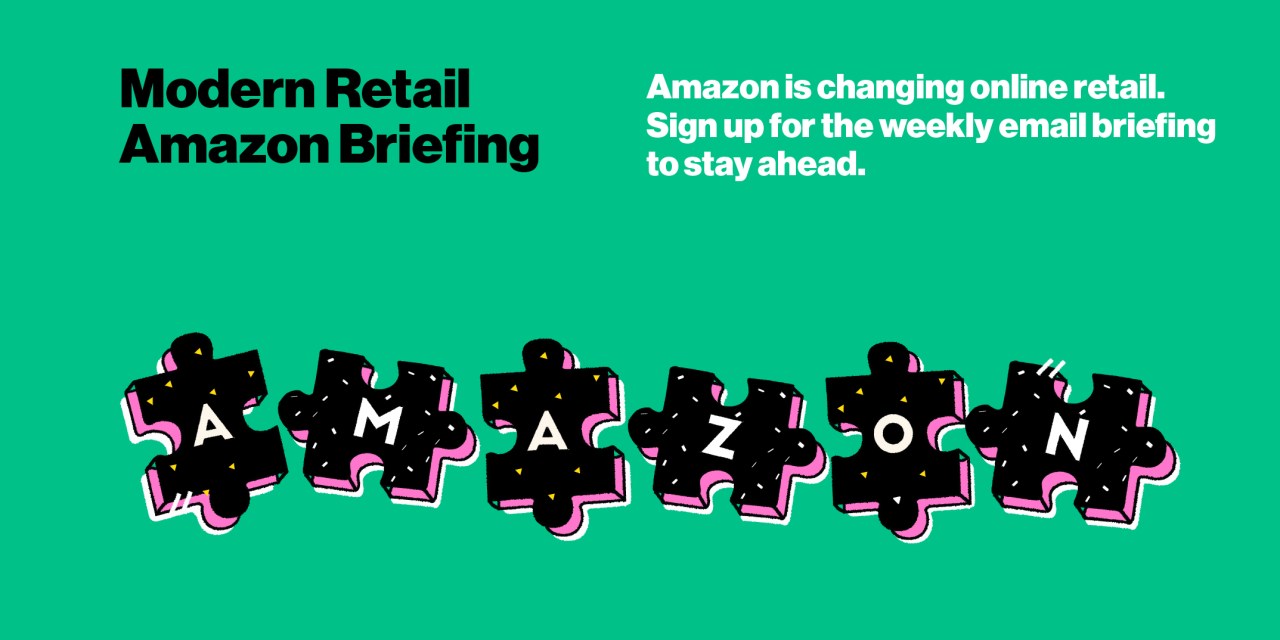 This is the latest installment of the Amazon Briefing, a weekly Modern Retail+ column about the ever-changing Amazon ecosystem. More from the series →
This is the latest installment of the Amazon Briefing, a weekly Modern Retail column about the ever-changing Amazon ecosystem. To receive it in your inbox every week, sign up here. 
Months after e-commerce rollup companies first swept the U.S., some players are pivoting their focus abroad.
Thrasio is planning to grow its team in Shenzhen, China to 100 people. Perch just announced a €300 million expansion into Europe. In the last few months, at least five startups have popped up in India with the aim of acquiring marketplace-native brands there, and new e-commerce acquisition companies are forming in Turkey, the UAE and Mexico.
But most notable is not just the fact that acquirers are entering more countries. They're also rapidly expanding the marketplaces where they are acquiring brands. Until this year, the rollup space was nearly singularly focused on Amazon-native brands — but now acquirers are beginning to buy up brands native to platforms like Flipkart, Mercado Libre, Shopee and many more.
Laura Kennedy, a senior lead analyst at CB Insights, said that "the international piece is answering the questions I had in the beginning" about whether e-commerce rollup companies would eventually attempt to expand outside of just Amazon. (CB Insights released a report, from which I gathered a few of the names of the companies below, on the growing acquisition market.)
Kennedy said she had wondered if this industry would be purely an Amazon play, or if acquisitions would spread to e-commerce marketplaces everywhere. In the last few months, she said, "the international expansion to acquire and grow brands that sell on other marketplaces kind of answers that initial question."
There are two sides to the expansion: on one hand, the U.S.-based companies, like Perch and Thrasio, are spending the hundreds of millions of dollars in capital they have raised in order to fund their expansions into markets in Europe and Asia. Thrasio has launched in Japan and China, and is hiring for a "senior regional manager" role focused on India. It acquired a small e-commerce firm, Thirstii, in Germany as a part of its $225 million push there.
On the other side are newer acquirers that are cropping up across the world. In Europe, rollup companies like Heroes have been trying to replicate the Thrasio model since last fall. A company called Nebula Brands is jumpstarting Amazon acquisitions in China. And Opontia in the UAE is acquiring brands on Amazon and on that country's popular e-commerce marketplace, Noon.com.
Other noteworthy new companies include:
Una Brands, a Singaporean company that is acquiring businesses on Tokpedia, Lazada, Shopee and Rakuten
Valoreo and Wonder Brands, both Mexican companies that are acquiring on Mercado Libre
Mensa Brands, Evenflow, 10club and Powerhouse91, all of which are Indian companies that are acquiring brands on Flipkart, Nykaa and other local e-commerce platforms
One lingering question, said Jason Lee, co-founder of the FBAFlipper, a company that connects China-based brands to international acquirers, is which platforms will even allow for acquisitions at all. He said that, under U.S. law, e-commerce platforms allow the transfer of a seller account or a product from a third-party seller to a company that acquires them, which is a necessary technical step in the process. But, he said, "equivalent interpretation of the law where other marketplaces are headquartered [outside the U.S.] are not necessarily the same."
For U.S.-based acquirers, expanding abroad, too, is not always such an easy proposition. Take China as an example: Chinese sellers seem like an obvious target for acquisition, since they represent 75% of new sellers on Amazon. But Lee said that many of the biggest Chinese sellers operate in product categories that most acquirers have avoided. For instance, "the categories Chinese sellers tend to be in are electronics- and fashion-focused," said Lee, and "these are all categories Western buyers [referring to the acquisition companies, like Thrasio and Perch] have zero interest in."
"The core thesis we've uncovered is that some marketplaces have really encouraged the third party seller type ecosystem," Carlos Cashman, co-CEO of Thrasio, told me in an email, "but all markets are not equal, and the ecosystem is not nearly as developed everywhere."
Cashman said that Thrasio was particularly excited about Japan and India "because Amazon is playing there and growing rapidly," and that the company has its eyes on incumbent platforms in those countries, including Rakuten, Yahoo and Flipkart, in addition to Amazon.
Even as the list of global e-commerce platforms where acquisitions occur balloons, there are still, of course, some notable exceptions. Lee said he wasn't aware of any companies making acquisitions of brands native to Alibaba or JD.com, despite the fact that these are among the largest e-commerce marketplaces in the world.
The growing focus on non-Amazon marketplaces also doesn't seem likely to supplant Amazon as the dominant force in the acquisition space anytime soon. "Our strength clearly is Amazon," said Rahul Shewakramani, the head of M&A in Europe for Perch.
Shewakramani said that, while Amazon is the largest player in the U.K. and Germany, he is also open to acquiring brands on other platforms, like Poland's Allegro or Germany's Zalando. "We are open to brands across marketplaces," he said, but at the end of the day, "we think Amazon will always remain attractive."
A little bit more on the Perch expansion…
Shewakramani, who is leading Perch's push into Europe, previously worked as Amazon's Head of European Selling, and was himself an Amazon seller.
He said that Perch has been focused on the European market for a while now. "Some of the first acquisitions we did were off of European brands," he said, and "some 35%" of all Perch brands sell in Europe. But the extra capital commitment in Europe allows the company to scale in a region with high e-commerce penetration.
While he said he was interested in acquiring both Amazon sellers — as well as those who operate on other marketplaces — Shewakramani echoed what Lee had said about the lack of clarity around how to go about transferring accounts on certain other marketplaces.
"It very much feels like this is the start of a new industry, or it feels like we're all figuring it out," he said. "Every marketplace has its own terms of service that we need to understand, and its own rules and interpretations of the rules that we need to understand, and it's not always 100% crystal clear to us."
Amazon news to know:
Amazon is hiring executives with bitcoin expertise, and some sources from within the company have told other publications that the company plans to accept Bitcoin payments by the end of the year. (Amazon itself has denied this.)
Because of how quickly Amazon's algorithm updates, the top-selling brands on Amazon change all the time — and in one category studied by Marketplace Pulse, the plurality of bestsellers only maintained that spot for about a day.
Customers who want to file legal complaints against Amazon no longer have to use private arbitration — instead, they can now go through federal court, a move that seems likely to open up Amazon to many more lawsuits in the near future.
What we covered:
Uber Freight, the company's logistics arm, just closed a $2.25 billion acquisition that signals its ambitions are larger than brokering deals between shippers and truckers. One expert I spoke to said she guessed Uber Freight might soon try to enter the parcel delivery space.
The rise of DTC-focused marketplaces like Grove Collaborative, FastAF and others is enticing even marketplace-skeptical brands to sell on more channels than just their own websites.
The latest growth area for DTC brands: medical wear. Companies like Figs, Januu and Clove are giving scrubs a rebrand right as a surge of young people enter the healthcare workforce.