Amazon Briefing: Is Amazon missing out on the rise of social commerce in Asia?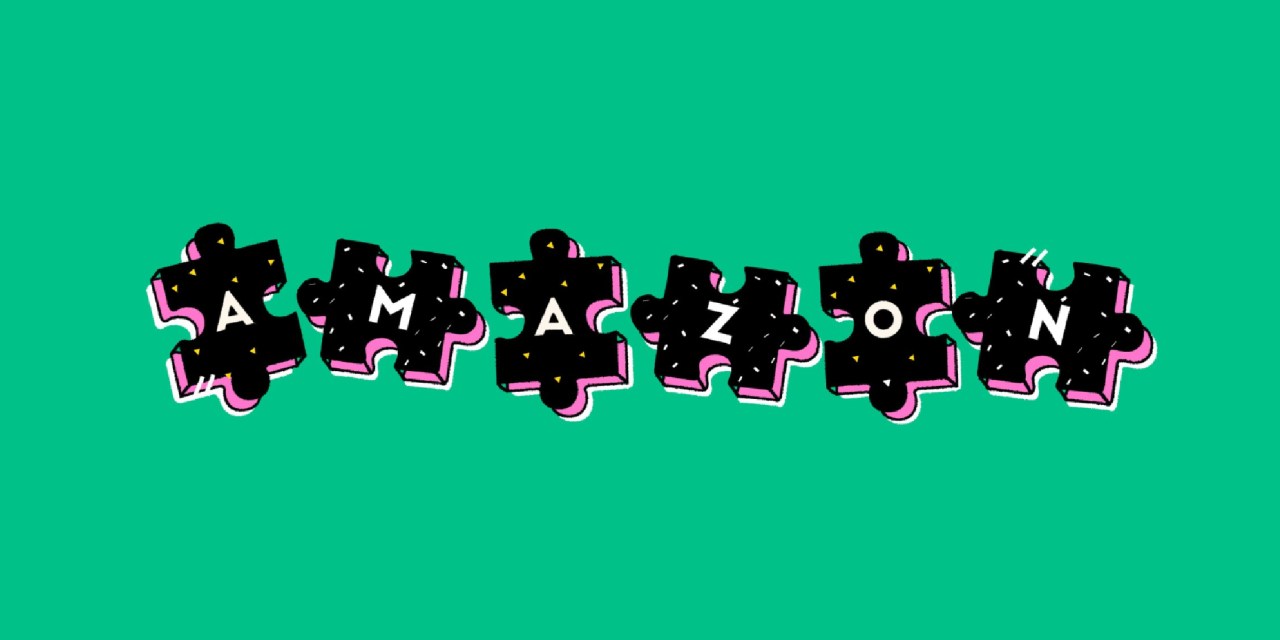 Ivy Liu
This is the latest installment of the Amazon Briefing, a weekly Modern Retail+ column about the ever-changing Amazon ecosystem. More from the series →
This is the latest installment of the Amazon Briefing, a weekly Modern Retail column about the ever-changing Amazon ecosystem. To receive it in your inbox every week, sign up here. 
Amazon is losing ground to social commerce apps in Asia.
Singapore's Shopee and India's Meesho are two e-commerce platforms that leapfrogged it last year to become the first and third biggest global shopping apps, according to data from Apptopia shared by Marketplace Pulse. (Fast fashion juggernaut Shein was in second place.)
Both have leaned on social features to drive online shopping sales. Founded in 2015, India's Meesho allows resellers to sell products from its suppliers' wholesale catalogs, including fashion and home goods, to their friends and family on social media. Shopee, meanwhile, is a mobile-centric marketplace for low-cost products that offers a range of social features such as live video and the ability for customers to follow and message sellers. 
While Shopee and Meesho's downloads increased by 46% and 744% respectively last year, Amazon's dropped by 12% to 148 million downloads, putting it in fourth place overall. There may be some clues for why Amazon's overseas growth is flagging: Despite stiff competition, Amazon has yet to embrace social commerce in Asia even as other players — including its main rival Walmart-owned Flipkart — are jumping on the bandwagon. Not doing so could see it miss out on a booming social commerce market in India that is expected to be worth up to $20 billion in value by 2025, up from between $1 billion to $1.5 billion last year, according to forecasts from Bernstein shared by TechCrunch.
How Amazon is responding to the rise of social commerce
For the uninitiated, social commerce refers to the act of selling or reselling products on social media. Though the term has been around for over a decade, it has gained traction in recent years as companies like Facebook (an early investor in Meesho), TikTok and Google's YouTube started rolling out online shopping features. Before that, Chinese messaging apps such as WeChat added e-commerce to their platforms in the shape of mini apps for services like grocery deliveries.
For its part, Amazon has tackled social commerce in a more controlled and curated fashion. In 2019, it launched an interactive livestream shopping service, dubbed Amazon Live, and an influencer-led style section called "The Drop." 
According to independent retail and consumer tech analyst Satish Meena, Amazon will probably take the same cautious approach to social commerce in India. It could start by launching a video commerce feature, like Amazon Live, in the country, he said. 
If it was to do so, the decision would likely be viewed as a reaction to rival Flipkart's own push into social commerce. The Walmart-owned online shopping service, the largest e-commerce platform in India, launched a dedicated social commerce platform last year called Shopsy. At the time, it said it hoped to onboard 25 million resellers by 2023.
"Amazon is waiting it out," Meena said. "It has already scaled its existing model in India and increased Prime penetration. Clearly, its current startegy is working."
Amazon has invested over $6.5 billion in the country. It said in 2020 that Prime membership in India doubled during Prime Day sales in August, though it did not break out the numbers. The company's international revenue stood at $90.5 billion in the nine months ended September 30, up from $66.9 billion a year earlier. Its strategy in India has largely focused on digitizing local mom and pop stores, known as Kirana stores, by bringing their catalogs online and implementing contactless checkout.
Debating the value of social commerce
Meesho and Shopee have taken social commerce to new heights by tailoring products and features to suit their local users in two of the world's biggest e-commerce markets. The Indian online shopping space is expected to grow to $111.4 billion by 2025 from $46.2 billion in 2020, according to the India Brand Equity Foundation. The number of online consumers in South East Asia was projected to reach 350 million by the end of last year, per a report from Facebook and Bain and Company. 
Meesho had 13 million entrepreneurs on its platform at last count. Much of its recent growth was driven by female sellers and demand for low-ticket items like clothing and artificial jewelry in sparsely populated rural markets, known as tier 4 cities, according to Meena.
Shopee's third quarter revenue jumped 167.6% year over year to $1.45 billion as it expanded into new countries including Brazil, Poland, France, Spain and India last year. But, it also continued to burn cash, with its net loss more than doubling to $741.4 million due to logistics and advertising expenses.
But, social commerce may also have a ceiling when it comes to sales that could render it as little more than an experiment for bigger e-commerce companies. In an indication that it needs to evolve to continue to grow, Meesho is now trying to transform into a pure e-commerce platform, Meena said. The company said in the fall that it was planning to enter new categories like groceries after raising $570 million in a funding round that valued it at $4.9 billion. Therefore, bigger players like Flipkart and Amazon may just try on social commerce as another test feature or a smaller cog in their larger businesses, he noted.
Not everyone is feeling the pressure, however. China's WeChat — which is used by the vast majority of smartphone users in the country — has 450 million daily active users of mini apps on its service. The company revealed in January that the frequency with which WeChat users accessed mini programs increased 32 per cent in 2021 over the previous year.
Meanwhile, others warn that ignoring the success of social commerce could be costly for Amazon. 
"E-commerce companies such as Shopee — which were born into the app world where attention is everything and gimmicks can go a long way — will be well-positioned to destabilize established players that have yet to evolve," said Kendrick Wong, CEO and Co-Founder of Omnilytics, a Singapore-based fashion analytics and insights software.
Amazon rings in the new year by reducing FBA inventory caps for sellers
Third-party sellers received some good news at the start of the new year: Amazon announced that it was reducing its inventory product index score to 400 from 450 previously. The threshold is designed to monitor how effectively sellers manage their storage at Amazon's fulfillment centers, with the company penalizing low scoring sellers with capacity limits that can ultimately impact their bottom line.
Amazon's update marks the latest in a series of changes imposed during the pandemic that target FBA storage and restock levels. Sellers have previously complained that the constant restrictions, especially on goods they could send into Amazon's warehouses for fulfillment, were hurting sales during critical shopping periods including Cyber Week and the holidays. Now, some sellers are celebrating, albeit cautiously. 
"For those who had hit that previous cap of 450, it means that they now have almost unlimited inventory," said Jon Elder, a former Amazon private label seller and founder of Black Label Advisor, a boutique agency for e-commerce merchants. In essence, sellers who were struggling with a poor IPI score should now be able to store more product at Amazon's FBA warehouses, in turn alleviating pressure on their storage volume limits, he explained.
Elder added that the change was likely enforced after the conclusion of the busy holiday season.
Looking ahead, however, sellers are still nervous about limits becoming more commonplace. "It really depends on how many warehouses Amazon can build to manage inventory," Elder said. "Otherwise, it could get worse every holiday season."
Amazon assesses and applies its inventory restrictions on a quarterly basis, notifying sellers up to six weeks in advance to allow them to improve their capacity management. Its previous IPI cap applied to about 10% of sellers.
Amazon news to know
Amazon is now the top retailer for wedding registries with 45% of listing penetration, according to

CNBC

, topping Bed Bath & Beyond and Target.

The U.S. labor board has set the

date

for a unionization vote at Amazon's Alabama warehouse. The election – a re-run after the regulator found Amazon interfered with last year's vote – will take place February 4, with votes being tallied on March 28.

Three Amazon marketplace sellers have pleaded guilty to fixing the price of DVDs and Blu-Rays sold on the platform, according to the

DoJ

.
What we covered
Grocery stores posted an

increase

in revenue in the second half of the year as the pandemic forced people to cook indoors and inflation caused food prices to rise. 

CPG brands are

cozying up

to super-fast delivery platforms like GoPuff and Gorillas to benefit from their aggressive promotional marketing campaigns.

In under a decade,

Klaviyo

has transformed into an e-commerce marketing leader worth over $9.15 billion.