Amazon Briefing: As a labor shortage looms, Amazon faces a crisis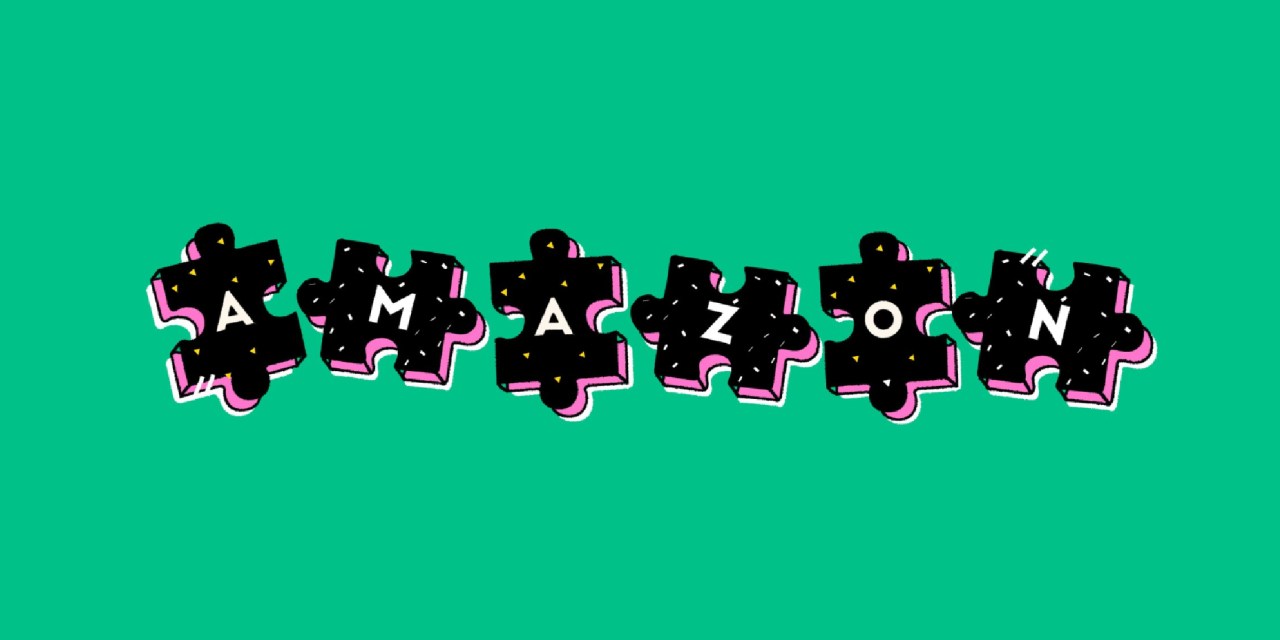 Ivy Liu
This is the latest installment of the Amazon Briefing, a weekly Modern Retail+ column about the ever-changing Amazon ecosystem. More from the series →
This is the latest installment of the Amazon Briefing, a weekly Modern Retail column about the ever-changing Amazon ecosystem. To receive it in your inbox every week, sign up here.
Amazon is in the midst of a labor crisis at its warehouses and fulfillment centers — and, based on a recent leaked company note, if things go on as they are, Amazon could run out of employees who help deliver, sort and ship its packages by 2024.
Amazon employs the majority of its workforce in its warehouses — and it has been dealing with a labor shortage for a while now. In the United States, Amazon employs over a million people, and it has hired hundreds of thousands of people to manage logistics and the supply chain, including 270,000 just in the second half of last year.
"As a reminder, in the second half of 2021, we were operating in a labor-constrained environment," said Amazon chief financial officer Brian Olsavsky in April during its first-quarter earnings call. "With the emergence of the Omicron variant in late 2021, we saw a substantial increase in fulfillment network employees out on leave, and we continue to hire new employees to cover these absences," added Olsavsky.
Labor is not a new problem for Amazon — the company has long made headlines for prioritizing business efficiency and customer satisfaction over working conditions. In October 2021, workers at an Amazon warehouse in Oklahoma said that the company terminated and underpaid workers who requested time off for illness and childbirth. In November, hundreds of public health professionals wrote to Amazon to inform them that during the holiday season and Prime Day, injuries among Amazon employees increased significantly.
As such, Amazon has invested in various ways to mitigate its reliance on human labor. Meanwhile some workers have banded together to advocate for a better workplace. Now, with a talent crunch on the horizon, many of these issues are coming to head. According to labor experts, there are a few steps Amazon may take to stave off this crisis, including recognizing unions, increasing salaries, improving supply chain management and determining which occupations are most suited for warehouse autonomy.
A focus on automation and robots
One of Amazon's major warehouse focuses is on automation. Last month, the company unveiled its first completely autonomous mobile warehouse robot, Proteus, to assist with a wider variety of potential uses for its warehouse staff.
But robotics experts caution companies like Amazon to understand the ways such technology can help their businesses. "Many large organizations that are automating, Amazon among them, run into this problem of thinking more about using automation to address gaps in labor versus using automation to really empower workers to be more productive," said Daniel Theobald, founder of warehouse automation startup Vecna Robotics, that supplies driverless forklifts and workflow orchestration software to a range of customers.
"When technology is created from the ground up with consideration for human needs, it will result in productive employees who won't leave their jobs due to burnout. Even as a culture, we need to start putting in serious effort in this area," said Theobald.
Thoebald pointed out that one of the reasons why Amazon and many other companies have been more successful with warehouse automation is because it's a closed box — referring to the warehouse where Amazon can manage how things are run. "You can control to a large extent what goes on inside that box," he added. Theobald is referring to the warehouse where Amazon can manage how things are run.
But there are some parts of the problem that some companies think can be solved through technology. U.S.-Israeli robotics provider Fabric said problems linked with quick fulfillment and delivery can be resolved through warehouse automation to assist businesses' direct-to-consumer initiatives.
Several brands are turning to automated robotics to run their fulfillment operations, said Ian Televik, vice president of marketing and customer experience at Fabric. Brands like Nike, Asos and Uniqlo have invested in robotics to meet the demand for e-commerce over the past three years. Automated warehouses increase productivity and save costs while opening doors to more lucrative, less physically taxing jobs for workers, added Televik.
Nike has also deployed more than 1,000 robots to help employees sort, pack and move merchandise. Although it can be a costly undertaking and doesn't always work. For instance, after years of trying to automate the process, Walmart gave up on using roving robots in store aisles to keep track of its inventory two years ago.
Still, Amazon's working environment may be more conducive for fixing the problems at hand. "This more efficient automated warehouse can run 24/7 and realize additional cost efficiencies to offset the rising costs and scarcity of labor challenging the industry today," said Televik.
Labor woes
But even with robots being added to warehouses, humans are still needed. And numerous issues and news reports have come to light about working conditions in the fulfillment centers, including the inability for workers to use the restroom, inadequate break times, surveillance and overall hazardous conditions.
Most recently, a group of Amazon warehouse employees in New York pushed the internet giant to acknowledge a trade union for the first time in the US in April.
Labor experts said that recognizing the union is one way to mitigate the company's current labor crisis. "First, Amazon should agree to recognize unions where employees want them," said Stepahnie Luce, a professor at the City University of New York's School of Labor and Urban Studies. "That way, workers themselves can be involved in deciding what are the best ways to improve working conditions as they would have the best ideas about what they want."
Additionally, Luce questioned Amazon's controversial production quotas and monitoring policy, two significant factors affecting worker satisfaction.
For now, Amazon seems to be focusing more on the technological solutions to the labor crunch. According to some, the bet has yet to pay off.
Amazon, said Luce, "will adopt automation that they think is cost-effective and efficient. However, they know that automation has not yet been a cost-effective, efficient way to replace human labor. This is why they continue to hire so many humans."
Amazon news to know
Amazon has struck a partnership with Grubhub where Prime members can now order food from the company without any additional delivery fee.
Amazon is being investigated in the U.K. for alleged anti-competitive behavior. The Competition and Markets Authority of Britain is looking into whether Amazon uses third-party data to unfairly boost its own retail business and whether it favors businesses who utilize its logistics and delivery services, Reuters reported.
Amazon has announced new strategies to cut emissions, including the first-ever use of bicycles and foot delivery in the UK.
What we've covered