Amazon Briefing: Amazon seeks to revive interest in Luxury Stores with expansion to Europe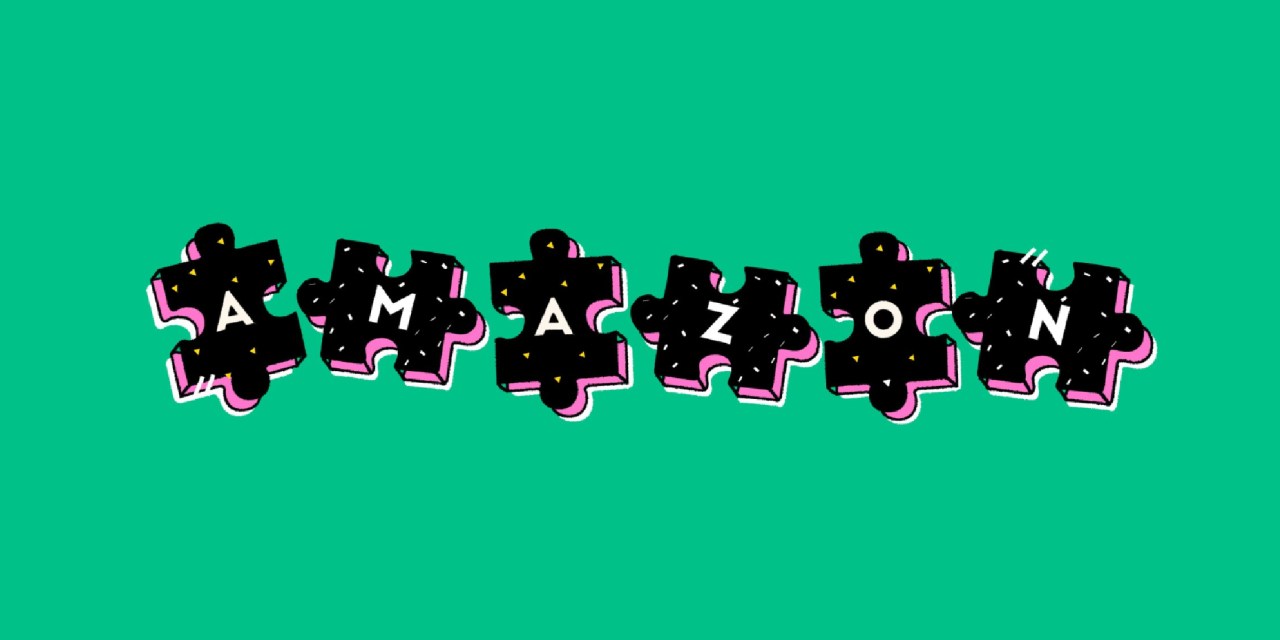 Ivy Liu
This is the latest installment of the Amazon Briefing, a weekly Modern Retail+ column about the ever-changing Amazon ecosystem. More from the series →
This is the latest installment of the Amazon Briefing, a weekly Modern Retail column about the ever-changing Amazon ecosystem. To receive it in your inbox every week, sign up here.
Last week, Amazon said it was expanding its two-year-old online luxury stores concept across Europe with a set of eight brands including Christopher Kane and Altuzzara.
Amazon first introduced Luxury Stores in 2020 with designer Oscar de la Renta. When the concept launched, the company only made Luxury Stores available to "eligible U.S. Prime members" — though the e-commerce behemoth has since done away with its invitation-only feature to encourage wider adoption. Luxury Stores now encompasses 50 brands and includes categories beyond clothing ranging from beauty, bags, ready-to-wear to shoes and perfume.
According to experts, Amazon is hoping to attract high-income shoppers and grow the number of brands it has on the platform at a time when a massive recession is lurking in the backdrop. But analysts tracking the company remain divided on whether Amazon can crack the online luxury shopping segment. The Seattle tech giant hasn't exactly taken its U.S. luxury store version and replicated it in Europe. It is instead launching with a smaller set of brands compared to what's available through Luxury Stores in the U.S.
"I can't imagine its luxury stores business was ever more than an experiment for Amazon. It is still a very very small amount of their overall sales" said Brad Jashinsky, director analyst for digital marketing at research firm Gartner. "They've done a nice job of expanding it to more brands in the U.S. But they haven't been able to capture any of the larger luxury brands."
Selling luxury online
In the U.S.,  some of the brands carried through Luxury Stores include Christopher Kane, Rodarte and Jonathan Cohen. One of the tactics Amazon has used to try to attract both customers and designers is the promotion of exclusive capsule collections; last week, Amazon launched a capsule collection with Cohen that's now featured on the Luxury Stores homepage.
Some fashion brands say they have found success through Luxury Stores.
Luxury fashion designer Peter Dundas, who set up shop with Amazon in 2020 is among the top-selling labels on Amazon's luxury destination. Akiko Takashima, chief marketing officer at Dundas said the response the brand has received so far is "strong and increasing every month" and that accessories is their most popular selling item on the site.
Amazon sales can account for up to 30% of Dundas' "direct-to-consumer" sales in a month, Takashima said. Dundas counts its Amazon sales as its direct-to-consumer sales because the brand uses its own warehouse to fulfill Amazon orders, Takashima said. 
Takashima said the overall perception to sell luxury on the internet changed, particularly with the advent of platforms like Net-a-Porter over 20 years ago.
But there are still a number of challenges Amazon has yet to address in its attempt to bring more fashion brands on board. 
Jashinsky added that Amazon's restraint with sharing user data is a profound reason why luxury brands and designers remain reticent to come on board. 
Miya Knights, director and publisher of Retail Technology, agreed that from an operational perspective, brands lose some visibility of the customer by handing that transaction to Amazon. "So it's a bit of a conundrum, how Amazon cracks that nut," she said.
To its credit, Amazon has been able to tailor its online fashion experience a little, but not much, said Mark Power, chief executive of Amazon consultancy Podean.
In 2020, Amazon established a new Counterfeit Crimes Unit to prevent counterfeits from being listed in its store — a move that was largely meant to appease luxury brands who were frustrated to see knockoffs being sold through Amazon's marketplace. Last year, Amazon said it stopped 6 million attempts to create a selling account and more than 10 billion suspect listings.
"Blocking counterfeits and illegitimate sellers is helpful, as is allowing the brand to fulfill orders in their specific packaging… but it's a far cry from being fussed over by three people constantly complimenting your looks and taste in a Chanel store," Power said. 
Jashinsky from Gartner added that "Amazon the brand name is so powerful for consumers but for luxury companies they don't want to be lumped in with where people go to get great deals and sales."
One of the bigger problems about the U.S. experience launch was the consumer base that was invited to shop the experience was too broad, said Elaine Kwon, managing director at Kwontified, an agency that works with fashion and beauty brands around the world to help them grow online. "There were many people invited who had very little desire or very little ability to shop the luxury stores experience," added Kwon.
Kwon added that the compounding factor that exacerbated the situation was the fact that there was no easy way for a shopper who was an enthusiast of a specific luxury brand to say — "Hey Amazon, I would like to shop in the luxury stores experience. Can you let me in?"
Why Europe?
Now, with two years under its belt, Amazon is trying to go after the European luxury market.
After a difficult 2020, luxury retail sales rebounded in 2021, according to Gartner Research. Globally, the value of the personal luxury goods market increased by 30.4% in 2021 compared to 2020 — much faster than the 19.3% average increase in retail across all categories. Importantly, this uptick represents a slight increase in sales compared to 2019, showing that after a blip, luxury shoppers were looking to buy again.
"A lot of European markets have high penetration of online shoppers and are home to a lot of fashion brands. A lot of these brands manufacture their products in Europe so that's a natural place to expand the experiment," said Jashinsky.
In general, an increase in luxury goods sales should be positive for Amazon as they have higher margins than consumer staples.
"We believe it will work over time, as it is still an early effort for the company and, as such, should not be as impacted by the slowdown as other companies that are already dependent on luxury sales for the majority of their revenue," said Thomas Forte, managing director and senior analyst at D.A. Davidson companies.
Amazon news to know 
In an attempt to appease European Union antitrust regulators, Amazon has reportedly offered to make a number of concessions, including sharing data with sellers on its platform and make products from rivals more prominent, people familiar with the matter told Reuters. 
Amazon reportedly plans to host a Prime Day-like event in the fall, some sellers told Insider. 
CNN has the inside scoop on tensions within JFK8, the first Amazon warehouse in the country to unionize. Some worker-organizers have been fired in recent weeks, while the remaining workers wait for Amazon to sit down at the bargaining table with them. 
What we've covered 
Another instant delivery app has bitten the dust, at least in the U.S. Jokr announced it was ending delivery operations in Boston and New York City to focus solely on Latin America. 
What's driving Amazon's new push into Local Ads, experts say, is a desire to grow revenue through new advertising products as e-commerce growth slows. 
Online grocery startups are increasingly building out recipe hubs to get more people to visit their websites.