Amazon Briefing: A difficult quarter for third-party sellers spells headwinds for Amazon's retail marketplace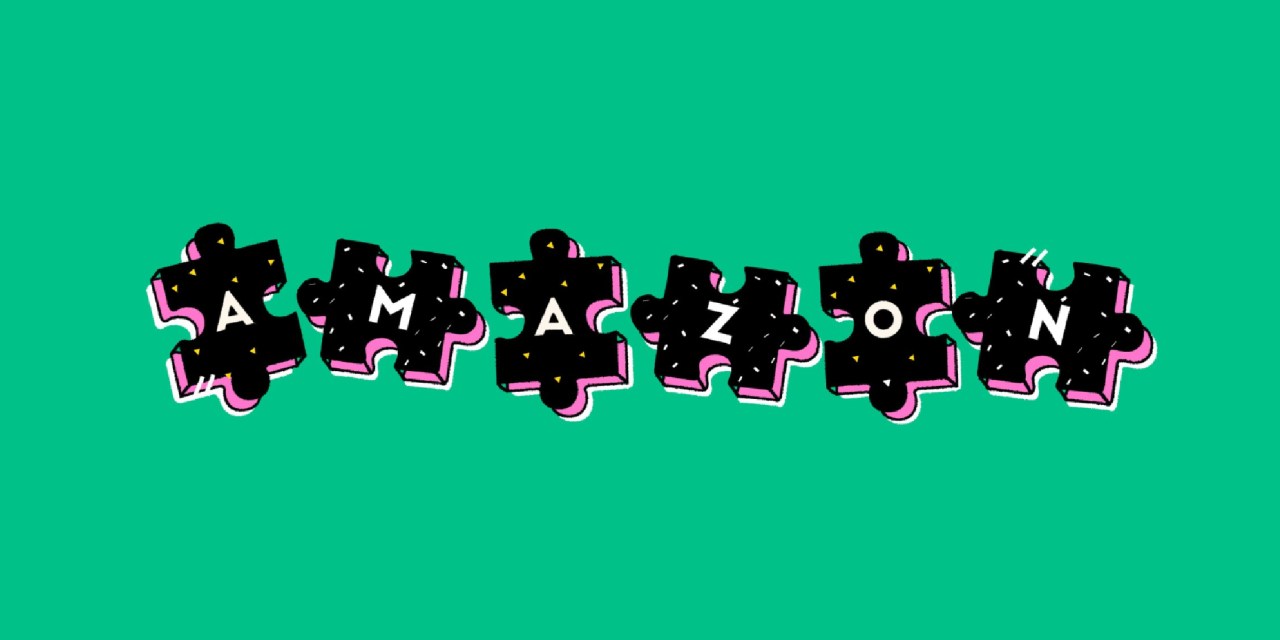 Ivy Liu
This is the latest installment of the Amazon Briefing, a weekly Modern Retail+ column about the ever-changing Amazon ecosystem. More from the series →
This is the latest installment of the Amazon Briefing, a weekly Modern Retail column about the ever-changing Amazon ecosystem. To receive it in your inbox every week, sign up here. 
Third-party sellers on Amazon had a tough fourth quarter as global supply chain issues and labor shortages in manufacturing and distribution were magnified by the spread of the Omicron variant.
Growth within Amazon's third-party marketplace has been on a downward trajectory since the spring, with the lifting of lockdown restrictions spurring shoppers to return to brick and mortar stores. At the same time, Amazon has spent more on fulfillment to meet demand amid the pandemic, while also placing restrictions on the amount of stock sellers can send into its warehouses for storage and shipping.
The persisting issues point to a difficult trading environment for the e-commerce giant's retail marketplace after a spell of accelerated growth during the early days of the pandemic. Amazon is set to announce its fourth quarter results on February 3 — an important period for its e-commerce business that encompasses Cyber Week and the gift-giving holidays. The company is forecasting total sales in the range of $130 billion and $140 billion, representing a rise of 4% and 12%. 
Amazon's revenue from third-party seller services, including commissions as well as fulfillment and shipping fees, rose 18% to $24.25 billion in the third quarter, a slowdown from 54% growth in the year ago period and 34% growth in the second quarter. Amazon spent $52.66 billion on fulfillment in the nine months ended September 30, up over 31% from the same period in 2020. 
To make matters worse, the discrepancy between the largest and mid- to small-sized sellers on Amazon's marketplace has been amplified by the pandemic. Deep-pocketed aggregators like Thrasio and Goja have leveraged their third-party logistics infrastructure to mitigate against supply chain disruptions; smaller sellers have not fared as well.
"The supply chain issues mean our clients are still struggling to get their products back in stock [on Amazon]," said Vanessa Ruminski, president at Amazon seller and agency SupplyKick, which has about 100 partners. "Omicron has caused people to take time off work in manufacturing and trucking and that has continued to put strain on sellers."
That poses a problem for Amazon in its fourth quarter. The company claims that small- to medium-sized sellers are the majority on its retail marketplace. The products they offer represented 56% of total paid units sold in the third quarter.
Throughout the pandemic, those sellers have been grappling with Amazon's restrictions on the amount of stock sellers can send to its warehouses. Some complained that the obstacles led to a softer Cyber Week this year. Though some of those inventory limitations have eased this month, they have been replaced by labor shortages in manufacturing and distribution, according to e-commerce agencies.
Almost 9 million Americans called out sick in January due to the record-breaking surge of Omicron cases throughout the country, according to a U.S. Census Bureau survey conducted earlier this month. That figure represents the highest tally since the survey began in April, 2020. 
The headwinds aren't expected to go away in the short-term, according to Lori Fields, a founding partner at Jay Street Partners, an Amazon marketing agency that works with wellness and healthcare brands. 
She added that labor shortages were causing complications for sellers with domestic and overseas suppliers. One of Fields' clients couldn't source the plastic bottles required to package its products from a U.S. manufacturer due to staff shortages. Another lost out on fourth quarter sales of one of its bestselling items due to labor shortages in India and the rising costs of raw materials. 
"It won't change on a dime," she said of the supply chain crisis. "It will improve gradually, but sellers are still facing numerous issues in terms of labor shortages impacting their supply of products."
Even a massive company like Amazon isn't immune to those challenges. CEO Andy Jassy said in late October that it expects to take on "several billion dollars" of extra costs in its consumer business in the fourth quarter due to labor shortages, higher employee costs, global supply chain constraints and increased freight and shipping expenses.
Looking at its upcoming fourth quarter results, Ruminski cautioned that previous comps would be difficult to match.
"Amazon has experienced so much growth in the span of just two years," she said. "How that continues. and whether e-commerce will be clawed back as a result of shifting shopping patterns, remains to be seen."
Amazon aggregator Boosted Commerce dives into beauty
Boosted, a two-year-old Amazon aggregator that has raised $380 million in capital, has acquired a string of beauty brands to capitalize on the segment's online success.
The Los Angeles-based company owns haircare brands Wick & Strom and Kroning, along with anti-aging skincare and serum makers Simplified Skin and Asterwood Naturals. Just days ago, it added gen Z female haircare brand Foxy Bae to its portfolio based on its DTC and in-store retail presence. With 40 brands under its belt, Boosted's reach also extends to weighted blankets, greeting cards and toys for babies.
As I previously covered, beauty is a growing business on Amazon. Sales for the category grew 13% year-over-year between January to the end of November, according to data from Profitero. Last year, the increase was even more pronounced, with a 56% surge in sales compared to 2019. Amazon itself has been trying to draw established and emerging beauty brands to its marketplace as it faces stiff competition from Sephora and Ulta Beauty.
It's precisely those tailwinds that Boosted is trying to take advantage of. In addition, the aggregator's slew of brands on Amazon, which cater to men and women from different age demographics, could also help it to cement closer ties with brick and mortar retailers — a core strategic goal for the company as it looks to diversify its revenue base and build out brands that can differentiate it from its competitors. 
Some experts claim that the high level of consumer feedback Amazon's marketplace generates can help brands strike wholesale deals with physical retailers.
"We work with a brand whose target buyer told them 'you need to be on Amazon,' Steve Strong, COO at SuperOrdinary, an e-commerce agency with clients including high-end beauty brands Drunk Elephant and Malin + Goetz, told me in December. "Amazon is the world's biggest focus group," he added. 
Amazon news to know
Amazon is

taking its cashierless stores

to suburbia, the company announced on Tuesday. The first non-urban Amazon Go location will open in Mill Creek, Washington in the coming months.

Amazon plans to open its

first retail stores dedicated to apparel

later this year in Glendale, California.

Amazon's Prime Video streaming service added

700,000

new U.K. subscribers in the

three months to December 2021, eclipsing the 70,000 subs added by Netflix, according to Kantar's latest Entertainment on Demand study.
What we've covered
Digital startups are taking on Amazon for a slice of the

wedding and baby registries

market by focusing on more personalized services.

Fake meat brands

Impossible Foods and Beyond Meat are turning to CPG conglomerates like Pepsi and Post for growth as more people cook at home.

Through its

pitch deck

, DTC showroom Showfields is trying to convince startups to sell through its two showrooms by positioning itself as a destination for discovery.