'All the packaging would look the same': Couplet Coffee's Gefen Skolnick on trying to reinvent a category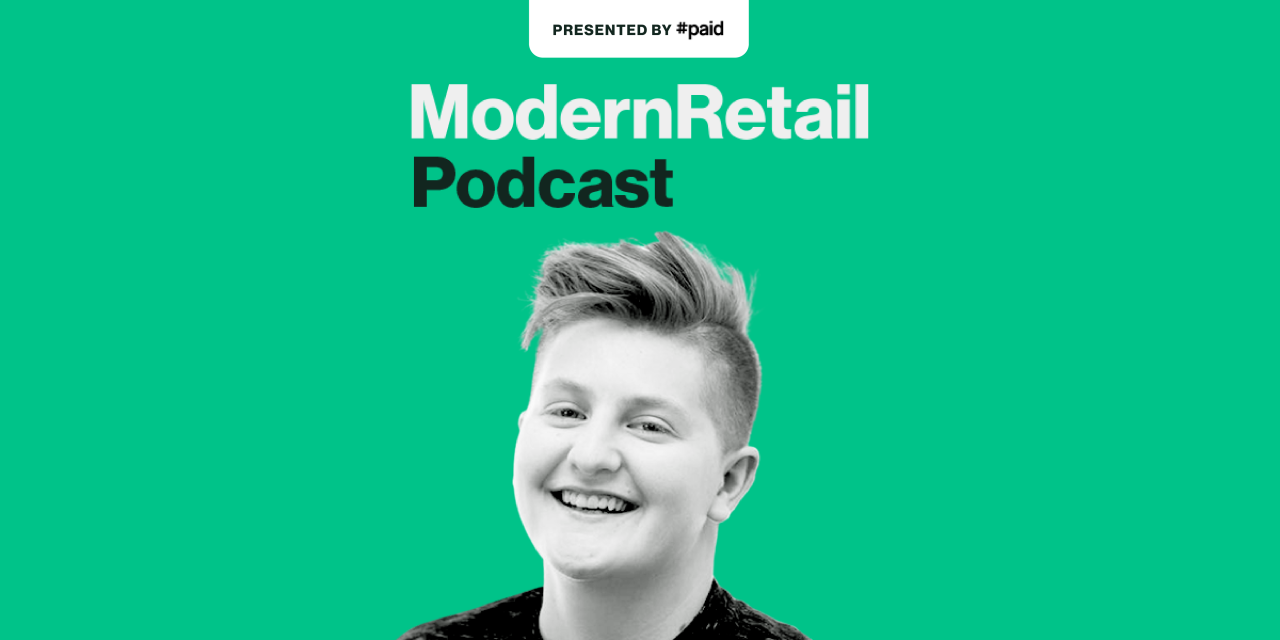 Subscribe: Apple Podcasts | Stitcher | Google Play | Spotify | RSS
Couplet Coffee, which sells both coffee beans and coffee-related products online, is only a few months old and is trying to enter the market with a bang.
Currently, it's available online as well as at select partners like Lotto.com's Players Cafe. Founder and CEO Gefen Skolnick joined the Modern Retail Podcast this week and spoke about the launch.
"Couplet was my side project in college," Skolnick said. "I've just been obsessed with coffee for over ten years now."
For the last year, however, Skolnick has been testing out to see if the brand could become a viable business. Much of this was done via limited-edition drops, as well as one-off retail partnerships at pop-ups like a recent Bumble-sponsored NYC cafe. In the beginning, Couplet's landing page was a barebones cashdrop site that sold a small amount (for example, 30) limited-edition coffee bean bags or products like french presses. These drops sold out quickly — much of that driven, according to Skolnick, by social media buzz — which gave more credence to the brand.
Now, Couplet is trying to take things to a new level. While it still has small-scale partnerships with artists and drops limited edition products, the brand is trying to grow its permanent presence as well. It is currently in 17 retail stores nationwide. In addition to its online offerings, which went live earlier this year, Couplet is opening over 20 coffee cart locations at Players Cafe. Skolnick said more expansion announcements are on the horizon.
Growing this type of company was new terrain for Skolnick. Despite only being in her mid-20s, over the last few years, Skolnick had worked in a variety of capacities — from software engineering to DTC marketing to investing. But, she hadn't really honed in specifically on coffee before. So Skolnick grew her network to get a better understanding of the space.
"I spent all of last year… figuring out how operations work, figuring out how DTC brands do what they do, figuring out how coffee companies do what they do and creating an advisor and investor ecosystem that could help me figure it out," Skolnick said. All this helped Skolnick raise a seed round of funding in 2021.
This education isn't over now the Couplet has officially launched — but the plan is to continue growing the company. While Skolnick is seeking out more coffeeshop and retailer partnerships, she's also hoping to grow the product line and keep Couplet true to its roots.
Even with the growing amount of external partnerships, Skolnick said, "we're primarily a DTC brand."
Here are a few highlights from the conversation, which have been lightly edited for clarity.
On trying to build a new type of coffee company
"I felt like a lot of people were starting the same coffee company over and over again. They would probably open some shops — probably one to start — they'd end up then roasting their own beans. There are many micro-roaster situations, local small-batch — that kind of vibe. And then… all the packaging would look the same for different brands. A lot of the people that I met in the coffee community — and not in the coffee community — never had a true affinity towards a brand. So there is the community that was missing; there's the brand that was missing; going fully truly DTC was missing, in my opinion. Some people did it really well. But it was still such a premium artisan niche thing that the target demo was always really small. So [it was about] making it more for everybody."
How Skolnick pivoted the concept
"When I was first pitching Couplet, I wanted to keep it as a tech company, almost. My first thing that I thought the world needed was a Stitch Fix for coffee, kind of like an iteration on Misto Box. And I lost passion for that pretty quickly. I was just like, no, I think I really want to build something that's going to be significantly harder for me to build — which is a brand new brand coming off the ground. And I think I can do it because I understand what's missing. And I've interviewed at least a couple hundred people — just being a person who's been interested in [coffee] over the years. I think I have something to work with to kind of kick this off. I deeply understand marketing, from only working at consumer brands (I've never worked at a Saas company). So that was what I immediately pivoted to: okay, cool, we're going to be a coffee brand."
Focusing on TikTok to drive traffic
"I'm putting a lot of my eggs into content, because we've historically been very good at content. We've been viral on TikTok multiple times, and it's just been my face up until, like, two weeks ago. It's been just my face on the TikTok. So I'm hiring multiple people in video and content creation to help us curate what does this look like moving forward as a real traffic source. Because a lot of my traffic has been from TikTok just in general. With the limited drops, TikTok and Twitter [drove a lot of traffic]. I have not put that much effort into Instagram. So we're not going the typical Instagram ads route. We're definitely doing some tests there. But as a super small company who's only raised an angel round last year, we're definitely trying to be really smart about what are some cost-efficient meaningful ways to get traffic."