After record sales, DTC startups are focusing on retention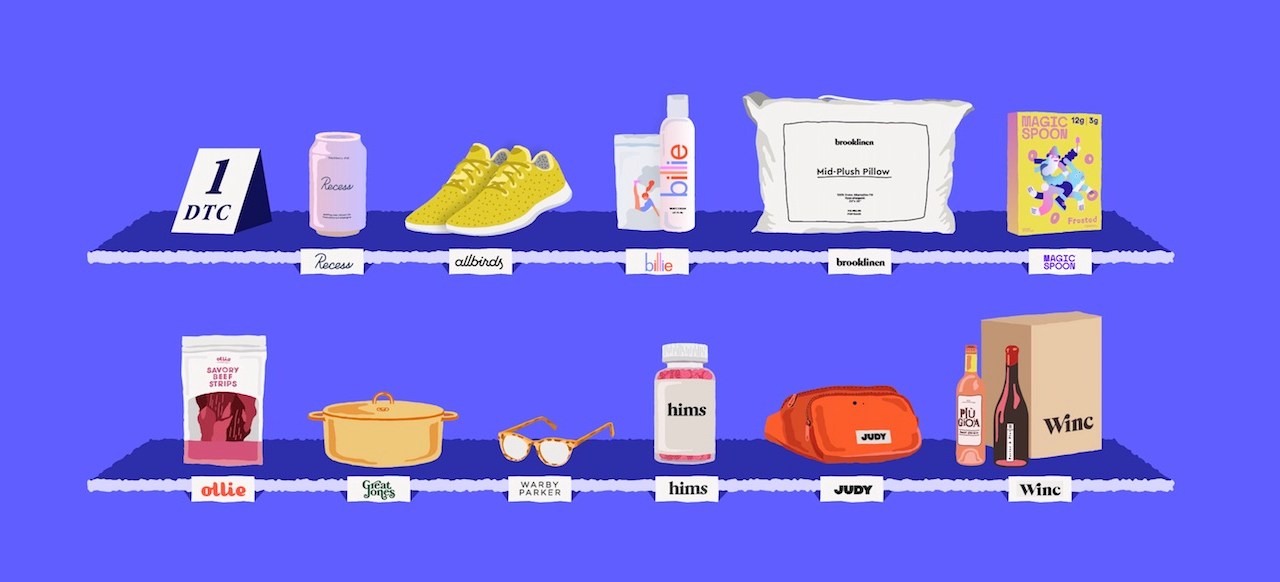 This is the latest installment of the DTC Briefing, a weekly Modern Retail+ column about the biggest challenges and trends facing the volatile direct-to-consumer startup world. More from the series →
A number of direct-to-consumer startups have reported huge revenue growth during over the past several months, in some cases acquiring double or triple the amount of new customers that they did during the same period last year. Now, their focus is on keeping those new customers.
To be sure, retention is an important focus for DTC startups year-round. And, the most important factor in driving retention is the quality of the product. But, with many customers buying some types products online for the first time during the pandemic, DTC startups have a unique opportunity to convince those first-time customers to stick with e-commerce. To do so, they are looking at how they can reward these new customers with exclusive discounts or perks, in addition to a better experience. Additionally, they're thinking about how they may need to revamp their product assortment and marketing throughout the year, as the types of products people want will be affected by how long the coronavirus pandemic drags on.
Particularly if the economy worsens, DTC startups may find it difficult to match the new customer acquisition numbers and repeat sales rates they are seeing now. So, DTC startups are looking to capitalize on the exponential growth they are seeing right now by trying to figure out how they can better cater to this new cohort of Covid customers.
Take Southern California-inspired athleticwear brand Vuori. The company reported that e-commerce sales were up 329% between March and July, while the number of new customers acquired was up 220% during the second quarter of 2020 compared to the first quarter.
Vuori's growth was driven in part by a huge increase in sales of its joggers and sweatpants, which have been a best seller for many companies during the pandemic as more people are working from home. Nikki Sakelliou, Vuori's vice president of marketing said the company is anticipating that the customers who are new to Vuori will want more of those products.
So, Vuori has been working on rethinking its holiday assortment, to include more loungewear and products that contain the same fabric that is used in its joggers. In general, Sakelliou said that Vuori looks at time between first, second and third purchase to look at how well it is retaining customers, and tries to gather data on what types of items new customers are most likely to subsequently buy based on what their first purchase is.
"Our product and merchandising team looked at our assortment and said 'ok, our customers have shifted, we need to rework our strategy of what are those second and third purchase products that they are most likely to purchase based on this new trend,'" said Sakelliou.
Other startups have been focused on accelerating retention plans that were in place before the pandemic. In March, hair care startup Prose launched subscriptions to try and encourage customers to buy its customer shampoo and conditioner more frequently. The launch of the subscriptions helped the company capitalize on the influx of new customers it received during the pandemic. The company is now on track to do $50 million in revenue this year, triple last year's revenue, CEO and co-founder Arnaud Plas told Forbes. Plas also said that close to 50% of customers now repurchase within four months.
In July, the company also launched memberships, which subscribers can sign up for to receive additional perks like 15% off full-price products, a free, virtual consultation with a Prose hair care expert, and access to Prose-produced magazines and podcasts. 80,000 of Prose's subscribers have opted in to the membership so far, according to Plas.
Prose also looks at traditional KPIs like re-order rates when calculating retention. But the goal of the membership, Plas said, is to get customers to think of Prose as a go-to-place for beauty tips and education, which he believes will help Prose build more loyal customers over time.
"Since we are direct-to-consumer, we have an amazing opportunity to create something bigger than just a [transactional] experience," Plas said.
Michael Wieder, co-founder of Lalo, said that for his company, referral rates are just as important as retention. That's because Lalo sells kids furniture like play tables and chairs for toddlers, as well as strollers: products that customers don't repurchase very frequently. As the company releases new products, Wieder said the company will be tracking repurchase rates more frequently.
But for now, a big focus for the company is encouraging customers to recommend the product to their friends. Wieder said that Lalo had previously been tracking how customers first heard about the company in a post-purchase survey. After finding that through a friend or family member was the most frequent response, Lalo wanted to incentivize customers to give recommendations more frequently.
So several weeks ago, Lalo launched a referral program where existing customers can send a 10% discount to friends and family who haven't purchased from Lalo before. Wieder said Lalo's growth during the pandemic was "exponential" but declined to share exact figures.
"Another thing we are starting to think about is how do we reward some of these new customers for the future, as we come out with new products?" Wieder said. With that, the company is looking at giving some exclusive deals or perks to existing customers in the lead up to Black Friday and the holidays, "as a reward for being with us during the pandemic and helping the business thrive."