A year out, DTC startups are still facing huge supply chain woes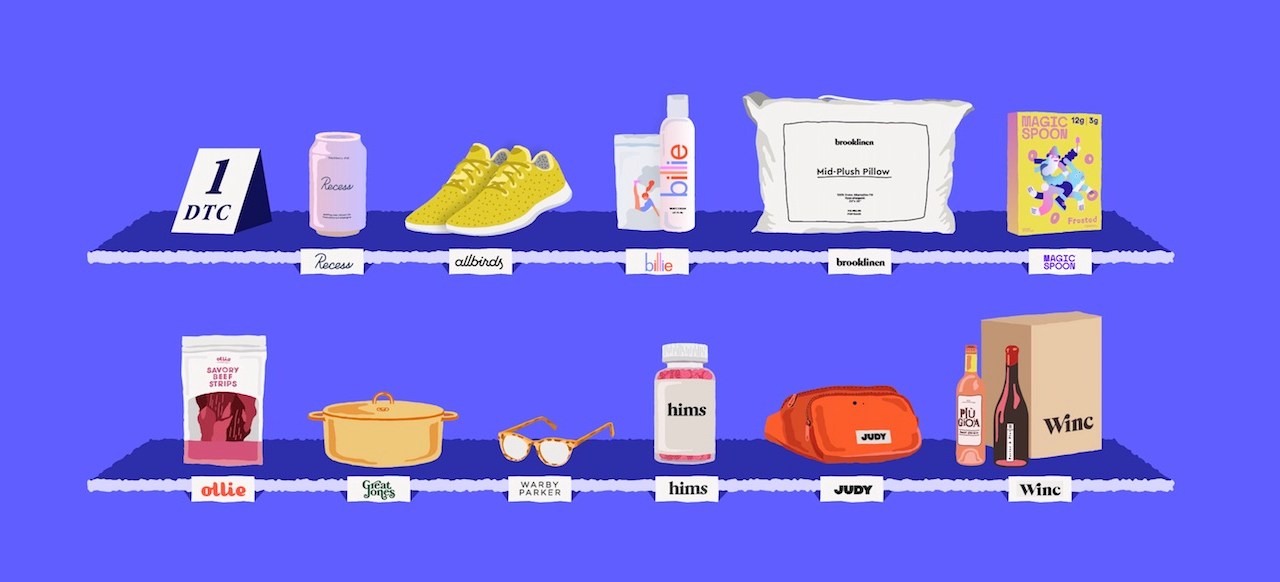 This is the latest installment of the DTC Briefing, a weekly Modern Retail+ column about the biggest challenges and trends facing the volatile direct-to-consumer startup world. More from the series →
This is the latest installment of the DTC Briefing, a weekly Modern Retail column about the biggest challenges and trends facing the volatile direct-to-consumer startup world. Join Modern Retail+ to get access to the DTC briefing–as well as all articles, research and more.
Last year, many direct-to-consumer startups saw record sales — but they also struggled to produce and ship enough product to keep up with customer demand. If the first few weeks of 2021 are any indication, those issues are likely to continue well into the year.
In some of the most popular product categories like home fitness and cookware, items may remain on backorder for months. This week, the New York Times spoke with a number of Peloton customers who reported that their already lengthy estimated delivery dates of three to 10 weeks would get pushed back suddenly before it was set to ship. In total, some customers reported waiting upwards of three to four months to receive their orders.  (Peloton did not respond to Modern Retail's request for comment).
It's an industry-wide issue. Since the beginning of the pandemic, startups have been scrambling to find ways to speed up production. In the most extreme cases, they're buying manufacturers. In November, Peloton announced it would acquire Precor, a U.S. based manufacturer of fitness equipment, for $420 million, with the expectation that Peloton would be able to start manufacturing fitness equipment in the U.S. by the end of 2021. Smaller startups are taking less extreme measures, like adding more suppliers for easier-to-produce items like bottles, and placing orders for products further in advance.
Still, all of this preemptive planning is adding to the logjam of companies trying to get their products from overseas manufacturing hubs into the U.S. — a backlog that's not expected to be cleared anytime soon. As a result, many startups will have to get used to their products being on backorder for at least the first half of 2021.
"I think these issues will continue for at least another year," said Jordan Nathan, founder of cookware brand Caraway. Since April, Caraway has "been on backorder I think more days than we've been in stock," he added. Nathan told Modern Retail in December that the company has been Facebook running ads encouraging people to get on the waitlist for the next shipment and that we've  "seen customer interest in buying as far as six weeks out."
Caraway's most well-known items, its four-piece cookware sets are on backorder until mid-February or mid-March, depending on the color. Its aprons, towels and potholders, meanwhile, have been easier to keep in stock, according to Nathan. That's because its been easier for Caraway to find the linens needed to make those, than it has been to find the steel and aluminum needed to manufacture the cookware.
The issues that e-commerce companies ran into in 2020 were two-fold, according to Anvyl founder Rodney Manzo, whose company sells supply chain management software — primarily to direct-to-consumer startups including Lola, Away and Caraway. They couldn't produce items fast enough and they couldn't ship them fast enough.
At first, some startups ran into production issues when factories were ordered shut during the first outbreak of coronavirus cases. Then, once factories could resume operations, e-commerce companies were seeing higher-than-usual sales growth as more people started shopping online. "You need more capacity, because more people are ordering stuff online to be shipped to you," said Manzo.
Startups have been working to solve this issue by placing larger quantities of orders further in advance. According to Nathan, Caraway has started placing orders for raw materials like steel as far as six months in advance and placing manufacturing orders for inventory nearly a year out from when Caraway expects to sell it. "Pre-Covid, it wasn't something we even had to think about it," he said.
The shipping issue is trickier to solve. There's two ways that startups can get products into the country: by boat or airplane. Cargo planes are quicker, but more expensive. Some companies, like Brooklinen and Peloton, have said the investment was worth it in the throws of the pandemic, and spent more last year transporting inventory by air. Startups that don't have as much funding, however, aren't always able to make this investment.
Regardless, there's only so much space on each ocean freight or cargo plane, and tons of companies jockeying for space on each. Ocean freights are also struggling to get into the U.S. on a timely manner — last week, at the San Pedro Bay Port near Los Angeles, there were more than 30 container ships at anchor, waiting to get into the Bay, according to logistics trade publication Freight Waves.
With Chinese New Year starting next week, more companies are looking to get products loaded onto container ships before some factories start to shut down for the holiday, which could worsen the backlog.
All that's to say: it will be a little while longer before delivery times return to normal, and companies will have to continue to encourage customers that backordering is worth the wait. Nathan said that he hopes Caraway to be back fully in stock by March, while Peloton has previously said that it hoped supply chain issues would "start to abate" sometime between January and March, though the long wait times listed on Peloton's website indicate that hasn't happened yet.
For direct-to-consumer startups, 2020 has highlighted the need to put as many contingencies as place in possible within the supply chain.
"When you are an early-stage startup, you don't really need more than one factory…but I think we might see moving forward companies investing in that earlier on," said Nathan.