'A tale of two cities': New York's retail landscape remains in flux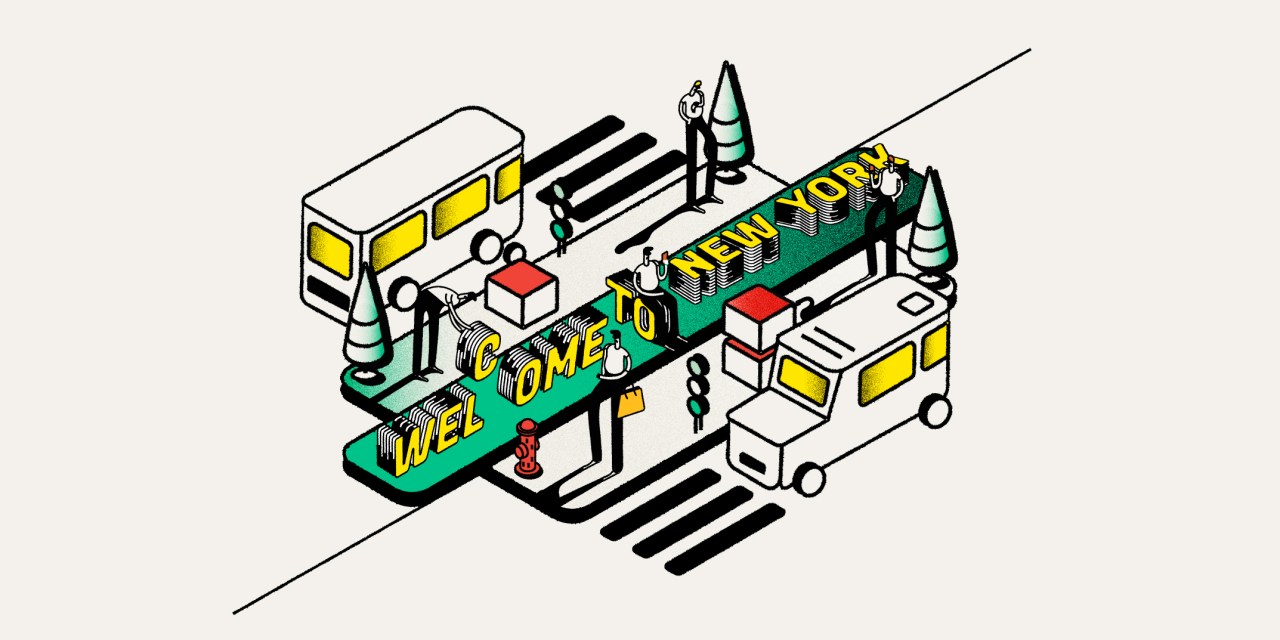 Ivy Liu
This story is part of a Modern Retail editorial series looking at how the retail experience will change in the post-pandemic economy. To see all the stories, go here.
Before the pandemic, there were distinct lines between New York's most popular neighborhoods for shopping. Soho was the top destination for national apparel brands looking to tap into tourist traffic, as well as for digitally-native brands like Warby Parker Glossier, looking to make names for themselves as they opened their first stores. Luxury retailers flocked to Fifth Avenue, though that started to change in recent years as activewear brands started to move in. But the pandemic has made those lines fuzzier.
What were once the most popular destinations — Soho and Fifth Avenue — have been hit the hardest as tourist traffic ground to a near halt last spring. Instead, stores in the neighborhoods with the fewest office towers and tourist attractions — think the Upper East Side as well as Brooklyn's Williamsburg and Downtown Brooklyn neighborhoods — quickly became the best performers for many retailers.
"It was almost a tale of two cities," said Neil Blumenthal, co-CEO of Warby Parker, which has ten stores in New York City.
Now, more than a year later, foot traffic in most New York City stores is starting to inch closer to pre-pandemic levels — but not all neighborhoods have fully recovered. Retail and commercial real estate executives say that they don't expect foot traffic to fully recover at most stores, particularly in Manhattan, until more tourists come back to the city, and more workers return to the office.
As such, many retailers are in a holding pattern. There's a desire to sign more leases while there are still good deals to be had, but not too soon before retailers fully know what the foot traffic mix will look like in certain neighborhoods going forward. The retailers who are eager to sign leases are essential retailers like Target, which on the heels of one of its most profitable years ever, signed four of the ten most expensive leases in Manhattan last year. Digitally-native brands that were buoyed by an increase in e-commerce sales are also eagerly talking to landlords, though many are in no rush to sign a lease until they find the best deals. 
While many executives still believe that New York will remain the most popular place for retailers to open stores going forward, some are still hesitant to sign leases until more office workers and tourists return, which may not happen until the fall.
"There's more activity than maybe in my career right now of tenants looking around in New York City," said Patrick Smith, vice chairman of retail brokerage at commercial real estate firm JLL. "I think the big challenge today is valuation in most of these quarters."
Stuck in limbo
According to Smith, retail is best thought of as a trailing asset class — "meaning, it is driven by what else is going on around it." In New York, he went on, there are three factors that drive retail foot traffic: Population of residents, population of office workers and tourist traffic.
"Some [neighborhoods] have been very resilient, some have been impacted more if these were tourist or [office worker] population driven markets," Smith said.
According to the Real Estate Board of New York, retail rents in some Manhattan neighborhoods fell as much as 25% between 2019 and 2020, as the uncertainty of the pandemic made it more difficult for landlords to find tenants. Rents fell the most in neighborhoods that relied heavily on tourists and office workers, such as Soho, Fifth Avenue and Midtown. The Manhattan neighborhood that saw the lowest decline in rents, according to REBNY, was in an area of downtown that's largely residential.
Blumenthal said that Warby Parker saw similar patterns across its ten New York City stores — its best performing locations during the pandemic were on the Upper West and Upper East Side of Manhattan, as well as its Flatbush Avenue store in the Prospect Heights neighborhood of Brooklyn. Meanwhile, the stores that were the hardest hit were in Soho, Grand Central Station, and Rockefeller Center.
The biggest challenge facing the New York retail market right now is that office workers and tourists have yet to return in droves — and until they do, most stores still aren't seeing the same level of foot traffic as they did pre-pandemic. A recent survey from economic development group Partnership for New York City indicates that one in three Manhattan office workers won't be back in their offices until after Labor Day. Additionally, big tourism draws like Broadway aren't set to fully reopen until September.
What the future holds
Until retailers get a better sense of when these two populations more fully return, many of them are waiting to sign more leases. Blumenthal said that while Warby Parker is looking at opening more stores in New York City — the company is looking to open 35 more retail locations alone this year — it has yet to sign any new leases in New York City since the start of the pandemic.
"We feel like we have a very good grasp on how to operate in this environment…we are comfortable on what our four wall performance would be, which makes it easier to negotiate with landlords. We just tell them what works and what doesn't and if we are able to make a deal great. If not, we will be patient," said Blumenthal.
Blumenthal said that one of the biggest must haves for Warby Parker in leases going forward is terms about when the landlord might collect only a percentage of only sales, versus fixed rent — particularly if there's another pandemic or event in which retail stores are ordered shut.
While the New York real estate market is still in flux, some retailers are still moving ahead with store openings — but many of them are not the ones who have dominated the New York retail market in the past.
In January, luxury resale site TheRealReal opted to open its third New York City store in Cobble Hill, Brooklyn, rather than one of the many Manhattan neighborhoods that were known for luxury retail pre-pandemic. Meanwhile, Google announced last month that it will be opening its first retail store in New York City's Chelsea neighborhood, near its offices, this summer.
Until more office workers and tourists return, it's too soon to tell what the biggest retail neighborhoods in New York City will be going forward. In the meantime, some brands are going outside of New York City to open pop-ups, while they wait for the retail landscape in the Big Apple to stabilize. Retail consultants have previously told Modern Retail that top travel destinations like the Hamptons, Austin as well as Aspen, Colorado are increasingly becoming popular locales for pop-ups.
Still, Blumenthal thinks that many of the principles driving retailers to flock to certain neighborhoods haven't changed. "If you are a brand targeting 22 to 35 year olds, it is probably more relevant for you to be in Soho than on Madison Avenue," he said.  And while he said that he thinks that more remote work could "potentially" drive retail sales to residential and suburban areas,  "there's still a lot of people that live in urban centers."
"The best predictor of sales is going to be population, and there is still no more densely populated part of the country than New York City," added Blumenthal. "So we are very bullish on New York City in general."