'A slippery slope': Amazon wants to control third-party sellers' product pricing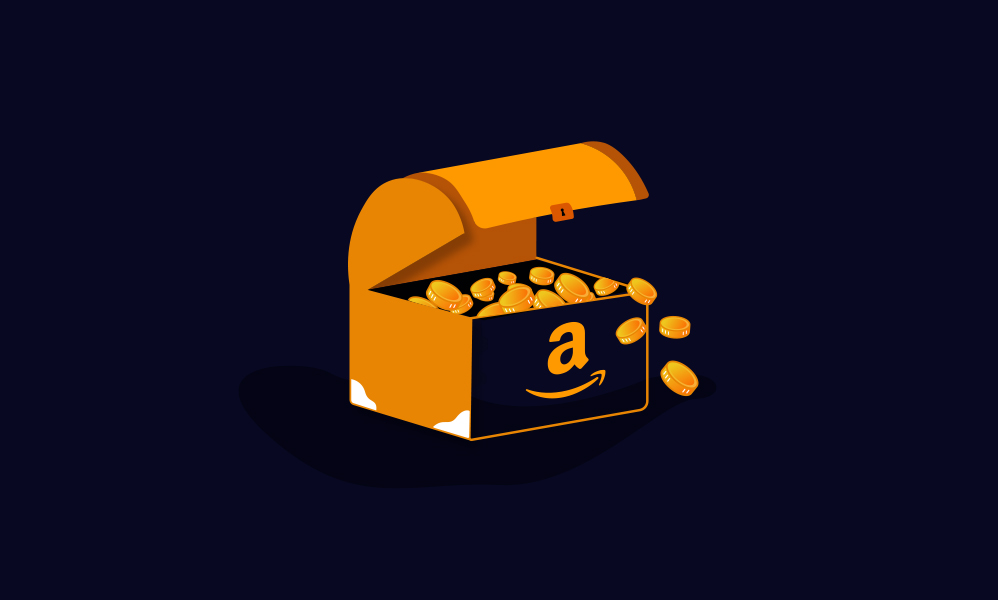 Ivy Liu
Amazon has rolled out a new selling format for brands in its third-party marketplace that lets sellers submit products to be priced by Amazon's algorithm.
To participate in the program, called Sold by Amazon, sellers have to already be enrolled in Fulfilled by Amazon and have Professional Selling accounts in Amazon's Brand Registry, a trademark registration system that Amazon pushed sellers to earlier this year. According to the SBA overview on the Seller Central portal, the program "provides a new, hands off the wheel selling experience for FBA listings that is designed to help Sellers grow their business." Amazon began Sold by Amazon at the beginning of August on an invite-only basis to select sellers, and has yet to open up brand enrollment to all eligible sellers as the program starts out in testing mode.
According to Amazon, SBA doesn't cost anything additional to FBA, which charges sellers a fee to store and ship items from Amazon's warehouses with Prime Shipping. With SBA, Amazon also exerts control over the product's sale price, by dynamically pricing products to make sure Amazon's prices are lowest.
This is framed to sellers as a competitive advantage. Since only brands in Amazon's Brand Registry can apply for SBA, the pitch is that SBA will guarantee that the brands themselves won't be priced out of ownership of Amazon's buy box by other gray market sellers that focus on undermining retail prices. The buy box all but ensures the product listing on Amazon that will get sold over competitors, and sellers "win" the buy box by offering the lowest price. For brands selling dozens or hundreds of products on Amazon, keeping up with price competitors can become an endless game of Whack-a-Mole. With SBA, Amazon does that work for the brands, while making sure that it has the best price across other marketplaces like Walmart and eBay.
But sellers should be wary when forfeiting control over any aspect of their business — and particularly pricing — to Amazon. According to analysts, SBA is a short-sighted strategy for brands looking to drive up sales by laying claim over the buy box, a slippery slope that could have damaging ramifications down the line.
"Amazon is the largest retail data repository in the world, so they're going to know exactly what the price should be [for a product]. They can play with it and they can move product at the quickest rate of sale," said Chris McIntire, the founder of Batty Fang, a digital marketplace consultancy that works with brands on Amazon strategy. "But Amazon is smart and they know when your — for lack of a better word, addiction — to Amazon increases. Once Amazon is 20% of your business, it starts to claw back that profitability."
To ward off concerns over margins, Amazon is offering SBA sellers a minimum gross proceed — which guarantees set profit for sellers based on a set selling price, even if Amazon lowers the price — for each product. The catch: Amazon wrote in its FAQ about SBA that MGP would be revisited "typically once every six months," and that brands would have seven days to accept the new MGP, or reject it and deactivate a product from SBA. McIntire said that MGP would particularly be more volatile around busy times of year, like the holidays, when Amazon has to spend the most for fast fulfillment.
"Amazon wants to be, in addition to all of its other businesses, a fulfillment company," said McIntire.
That means shifting the burden of retail performance over to brands. According to Amazon's Brand Health Index, a list of performance indicators for sellers that was introduced in October of last year, price competitiveness is the No. 1 standard Amazon looks for in judging brand performance, in front of other metrics like Prime eligibility and in-stock rates. Participating in SBA guarantees that sellers don't have to worry about falling behind in Amazon's algorithm because Walmart dropped its price on the same product.
"For sellers, it's hands off the wheel — they don't have to price the product themselves and they're guaranteed a specific margin for a sale. And they have the buy box, so they should receive more sales," said Garrett Bluhm, the vp of e-commerce and marketplace strategy at Pattern, a global retail services company. "But it could be a slippery slope. Brands would see that."
The problem with cashing in on Amazon is that, eventually, Amazon recognizes companies that are reaping the benefits of the cost structures, and expects the fastest-growing brands to pay up. "Eventually, you have to pay the piper," said McIntire.
Amazon has a history of building brands' businesses in the beginning, then charging them more for that business as it grows. Amazon's not dastardly for this practice — the bigger a business is, the more costly it is to run and operate on a marketplace. But extra cost accruals kick in right when Amazon sellers' business gets too big to pull out, and dependence on any one platform is dangerous. Vendors selling wholesale on Amazon say that as business grew, Amazon began charging more for back-end logistics and requiring more promotional ad spend on the part of the vendors in order to make it a more profitable business for Amazon, which in turn makes the business less profitable for the brands.
One seller, whose company is looking to shift some sales from its wholesale business to direct and who spoke on background, said that SBA seemed like a clear opportunity to jump-start sales: Since no one knows Amazon's strategy better than Amazon, letting Amazon pull the levers on one of its most competitive factors, price, would guarantee a competitive leg-up. So much so, the deal seemed to be too good to be true by nature. "Amazon doesn't silver-platter anything unless there's something in it for them. We could see our brand equity go down the drain," said the seller.
And right now, Amazon is angling for profitability. It shifted the burden of less profitable wholesale vendors over to the third-party marketplace earlier this year, prioritizing high-margin exclusive and private-label products in its own retail business, and now, it's looking to reap more reward from the fast-growing third-party marketplace — now a $160 billion operation — by controlling price on as many items as it can.
SBA is in its early days, and Amazon is looking to reward early adopters by handling product returns at no additional cost, for now. Other elements are still getting set up: Sponsored Products currently aren't supported by SBA listings, as well as Lightning Deals. Brands aren't locked in, either. If they decide to take back control of pricing per product, they can roll products back to FBA. But the quick-hit of sales could prove too much of a high to pull back.
"Amazon's flywheel depends on lower prices, and the flywheel works. But who does it work for? It works for Amazon," said McIntire.