With Winc acquisition, new wine club roll up Full Glass launches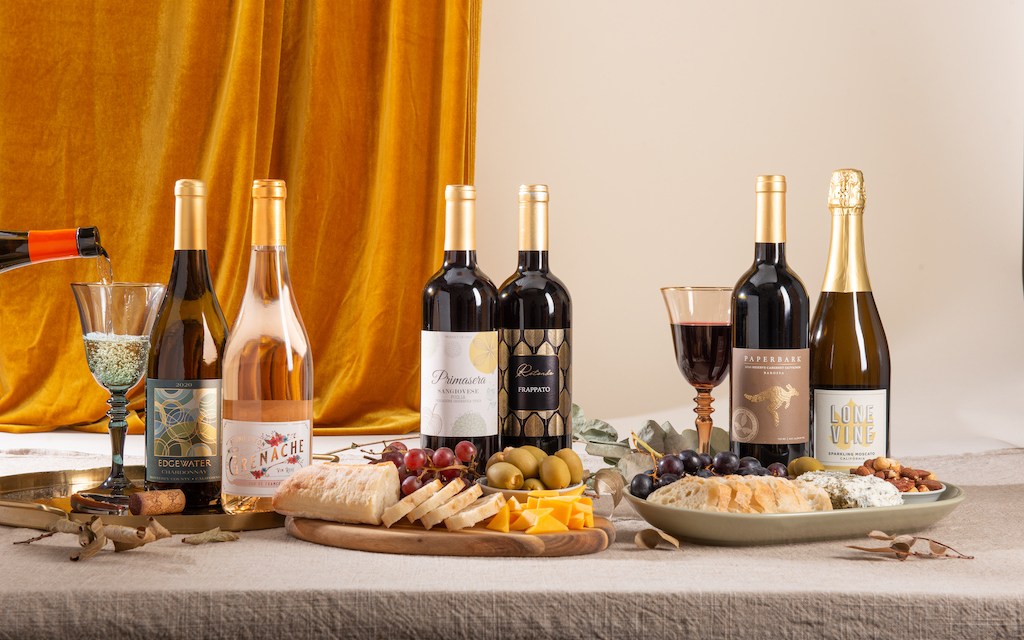 Drinks
The online wine club industry continues to evolve as it adapts to the new model of selling alcohol online. In the past year, e-commerce wine companies have struggled to maintain the fast momentum they gained when at-home drinking became the norm during the beginning of the pandemic.
Under a newly-formed company called the Full Glass Wine Co., DTC wine clubs Winc and Wine Insiders will now operate as part of the roll up — with more brand acquisitions set to join them at a later date. In turn, Wine Insiders' parent company Drinks, will now power the platform through its alcohol e-commerce technology. The consolidation comes just months after Winc was acquired by spirits company Amass, with plans to expand Winc's wholesale business. Full Glass will now work closely with Drinks on the website's tech integration. As part of the Full Glass partnership, Winc is also being transitioned to Drinks' platform – which was running via its own Shopify partnership.
Over the last few years a lot of DTC brands popped up, intending to sell their own products from their own websites — often leaning on monthly subscription models with appealing introductory offers. But many of these have since failed to scale or been acquired. The Full Glass roll-up is the latest example of a focus on building full brand portfolios for long term growth.
Louis Amoroso, co-founder and CEO of Full Glass Wine Co., told Modern Retail that the new roll-up comes after years of venture-backed startups trying to do online wine. Before, Amoroso was a Drinks co-founder and board member.
"With everything going on with the industry, earlier this year [Drinks] decided to sell the DTC side of the business," Amoroso said, which he ended up purchasing to kick off Full Glass. Soon after, the new company acquired DTC wine club Winc, a plan that Amoroso didn't have in mind until meeting with Amass about its interest in offloading Winc's DTC business; Amass will continue to distribute some of Winc's developed brands in physical retail, such as Summer Water rosé.
Amoroso said it will feature its brands similarly to Gap's multi-brand e-commerce sites, which also include its other brands, like Old Navy and Athleta. One of the fundamental aspects of Full Glass' multi-brand model is to focus less on subscriptions that require constant customer acquisition efforts. "When LTV plummeted and CAC went up, it became difficult to operate these DTC businesses profitability," Amoroso said.
Amoroso added that unlike many of the younger online wine clubs, the 40-year-old Wine Insiders "was profitable before, during and after the pandemic." He credited the flexibility that customers have in picking the site's curated wines, which will now sit alongside Winc's offerings.
"I think there's a place for subscriptions and those customers are very valuable, but acquiring customers on a 100% membership model is hard," he said. Currently about 90% of Wine Insiders' sales are one-off transactions, with 10% subscription. The ideal mix, Amoroso said, would be 75% and 25%, respectively.
Instead of expensive social ads, Full Glass will use a diverse set of marketing tactics to attract customers. "We have expertise ranging from direct mail inserts to circulars and digital media – we'll deploy them when the time periods make sense," Amoroso said.
Meanwhile, Drinks will turn its attention to enterprise alcohol partnerships.
Zac Brandenberg, who co-founded Drinks with Amoroso, said that with Drinks' acquisition of Shopify Plus service agency Electriq, the company will now focus on powering DTC wine clubs.
Drinks currently has more than 300 merchants on its regulatory and compliance platform, and most recently helped migrate Macy's Wine Shop and Bright Cellars to Shopify. With the online alcohol players trying to operate more profitably, Brandenberg said "Drinks is now in a position to fully focus on scaling our core technology to rapidly accelerate alcohol e-commerce." The company plans to service the online alcohol businesses of retailers, merchants, celebrities or influencers.
With its growing list of clients, Drinks has grown to become a prominent software solution for alcohol brands that want to sell through their own DTC sites.
Patrick Johnson, founder of Progress Labs a design & technology studio, who's helped build sites for alcohol brands like Haus, Ami Ami and Libbys, said that much of the hindrance of operating digital wine businesses is due to compliance and regulation. 
"The merchants have to deal with taxation on a federal, state and local level," Johnson explained. In turn, Drinks is positioning itself as a one-stop-shop for brands so they don't have to deal with sales compliance issues themselves. Johnson noted that up until Drinks and its Shopify integration existed, online alcohol merchants had to partner with enterprise software companies like Avalara to ensure they're compliant with alcohol tax laws.
Brandenberg confirmed that Drinks' Shopify partnership, which started in 2022, is central to the company's ability to power online alcohol sales. "The tax compliance and regulatory technology we first offered to alcohol producers and retailers on Shopify can now be leveraged by any Shopify merchant."
With this reshuffling in the digital wine category, more consolidation is likely on the horizon — and Full Glass is trying to position itself as one of the major players.
Amoroso said that Full Glass is still working out how it will integrate all its brands' product offerings down the road. "We're currently looking at some other brand acquisitions," Amoroso said. "We'll determine how they'll all work together on the platform."