Why Kendra Scott is revamping its store concept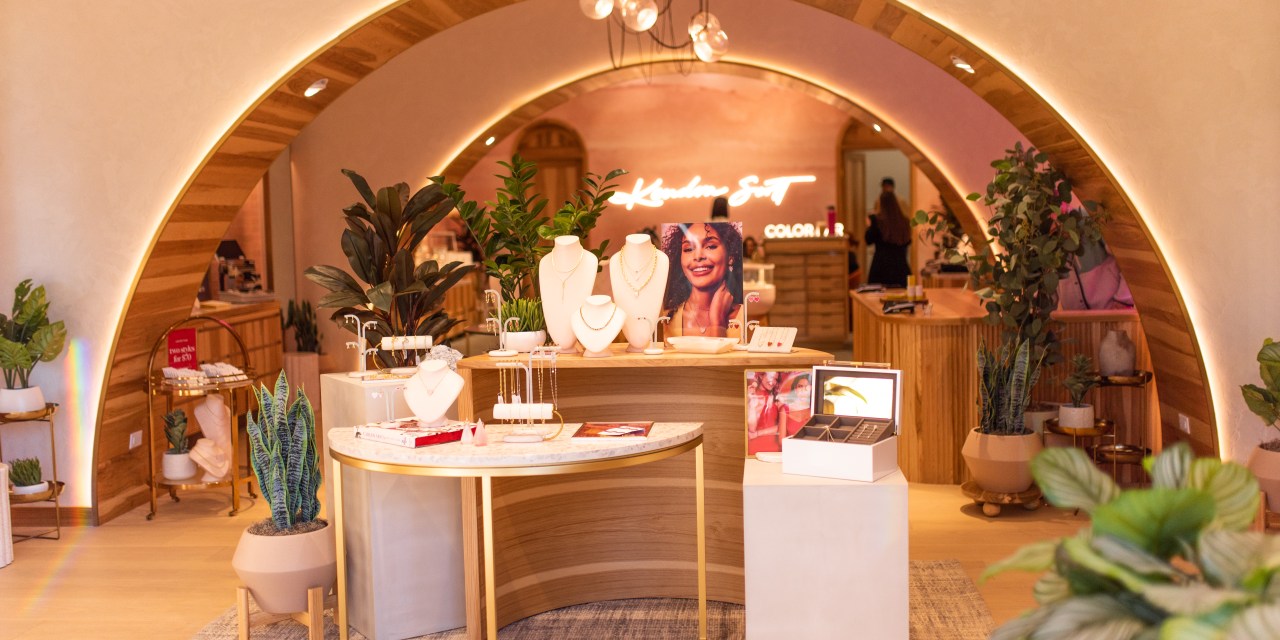 Kendra Scott
Jewelry company Kendra Scott is hoping to attract shoppers by setting a more inviting vibe in its new store concept.
The new store format features a warmer color palette and repetitive arches that allows the company to display products more seamlessly in the store. The new concept's first location opened in mid-December in Troy, Michigan. A month later, Kendra Scott opened two new stores located in The Woodlands, Texas and Garden City, New York. The company currently has a total of 130 stores.
The idea was to develop a format that was "different but familiar," Kendra Scott CEO Tom Nolan told Modern Retail. "We wanted people to understand it is a Kendra Scott store but really have it be even more warm and homey and textural than it was in the past with the ability to have more products out on the floor."
Nolan describes retail stores as the best method to articulate Kendra Scott's brand hence the development of the store concept. Kendra Scott has been working on this concept since 2020 and now every new store in the future will follow this concept. The company has roughly a dozen stores in the pipeline for 2023. 
Founded in 2002, Kendra Scott offers a range of jewelry items for both men and women, including necklaces, bracelets and rings. The company declined to share specific revenue figures but said its business grows close to double digits every year. Forbes previously estimated last year that Kendra Scott makes $360 million in revenue annually. 
"When we opened up our first retail store, there was certainly a lot more whitespace back then where the jewelry buying experience was kind of an intimidating one," Nolan said. "Everything was under case people would wear white gloves. It felt very judgmental." 
In an attempt to make these new stores more welcoming, Kendra Scott also added some experiential components to the store. The Woodlands store, for example, will house a cafe called The Kendra Scott Sips & Sweets Café featuring local vendors. The new store format will also showcase the history of the brand, updated product displays and have dedicated spaces for customization, such as engraving. These new stores are also slightly larger than the older ones at 2,000 square feet from 1,600 square feet.
Some qualities of its older stores will be carried over to the new ones. Nolan said the company plans to continue leaning into a neighborhood store type of strategy, where large retailers attempt to blend into the community they're in and add local elements to the store, through its events. The company hosted almost 20,000 events tied to philanthropy in its stores last year. For example, Kendra Scott lets community members host giveback events in stores. It also hosts collection launch events when the company unveils its newest seasonal collection.
When expanding its store footprint, Nolan said the Northeast region continues to be a focal point as it is the company's fastest-growing market. Cities that have an appetite for the brand as well as areas with universities nearby are some of the locations that Kendra Scott looks for when opening a new location. Nolan said the company plans to update several locations into the new format depending on the market. 
Retailers often open new concept stores as a way to differentiate themselves from their competitors, said Polly Wong, president of marketing firm Belardi Wong. Target, for example, introduced a large-store concept in November — a stark contrast from the small-concept stores it had been developing for years. Fashion retailer H&M also unveiled a store concept in Williamsburg, Brooklyn in November, which will feature a new theme every four to 12 weeks.
"Some of these new store formats and concepts are really built to engage customers with a brand at a different level," Wong said. "The reason it's so important for stores and brands to differentiate in this way, honestly, is that there's more competition than ever."
Wong said that stores can be an effective customer acquisition tool. However, investing in stores also poses a significant financial risk for retailers, especially when they don't resonate with customers, she said. 
Kendra Scott's Nolan said he doesn't foresee the company's physical store strategy changing dramatically in the near future. It has, however, received more interest from landlords, which would allow the company to be more opportunistic about where to open stores.
"When a brand is small you have to fight for things because the landlords don't know who you are," Nolan said. "Now people are proactively reaching out to us, which gives us a little bit more leverage."