Why home goods brand Coyuchi is asking its customers to be investors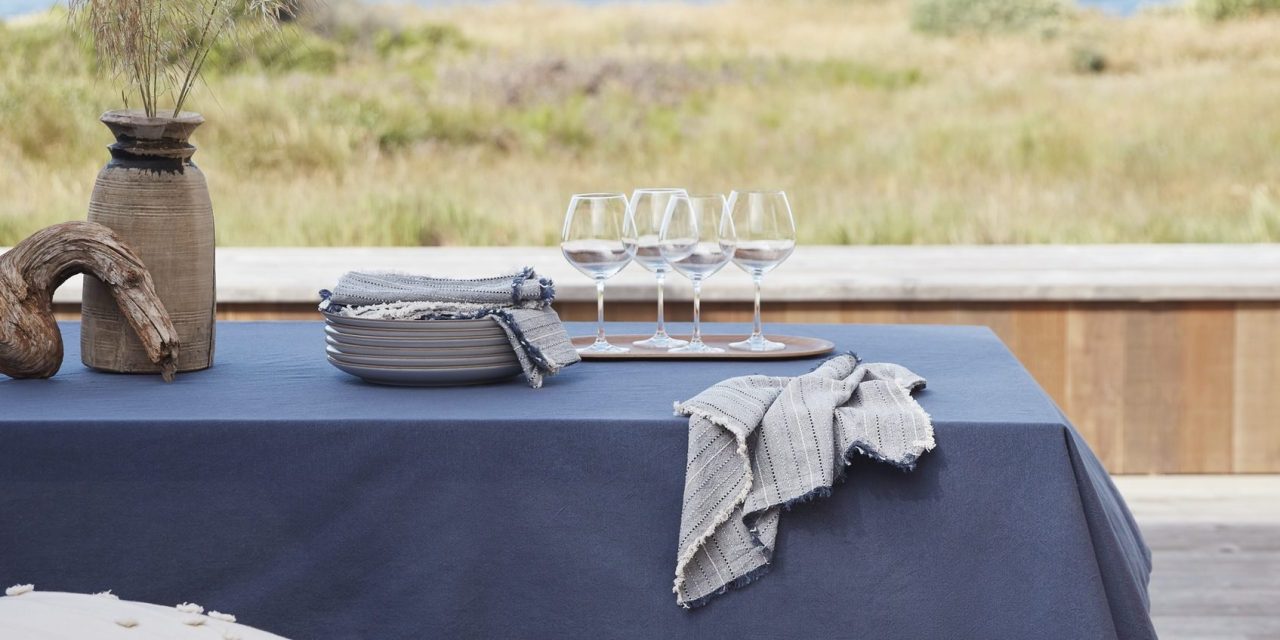 After 31 years in business, organic textiles brand Coyuchi is inviting customers to invest in its business with a new Regulation A offering that allows individuals to buy shares in the company along with new investors.
Shares start at $4.50 each, according to a circular provided by Manhattan Street Capital, the fundraising platform Coyuchi is using for the deal. The company aims to raise $20 million within a year.
Coyuchi hopes this move will help to grow its business with increased marketing, category expansions, additional retail locations, and push forward on B-to-B deals. But it also represents the novel ways that brands are looking to raise money at a time when traditional venture capital dollars are harder to come by for consumer brands.
Coycuhi, which launched with organic linens and has expanded to include towels, blankets, kitchen goods and apparel, saw 26% year-over-year net sales growth and $33.3 million in net sales in 2021. The company, which has a DTC arm, a single physical retail store and is found in several retailers such as Nordstrom, Wayfair and Anthropologie, reports 200,000 active customers and a 35% repeat purchase rate.
Eileen Mockus, president and CEO, told Modern Retail that while Coyuchi in the past has considered traditional opportunities — past venture fundraisings total $20 million — the goal with this offering was to democratize fundraising beyond bankers and "a limited clientele" that might typically get in on an IPO.
"This flips that on its head. It's really going to consumers and fans directly," she said. "We've had some really loyal customers over the years, and it's a great way to share our growth with customers who made that possible."
Mockus also said that there's growing appetite among investors to support sustainable companies; with investor funds increasingly having ESG components tied to their portfolios.
"I think investors are increasing their demand for companies that are involved in environmental initiatives that will make a difference," she said. "We're really looking to leverage our position as leaders in the industry, as far as environmental impact goes, and see that as an opportunity to tie that into fundraising."
Each investment can come with certain perks: those who invest a minimum of $450 receive a custom gift, early access to promotions, free shipping and complimentary consultations. Those who invest $5,000 or more also receive a $400 product credit, while those who put in $10,000 or more get a $1,000 product credit. Coyuchi plans to spread the word about its new offerings with emails to customers as well as a new "Invest" page on their website that spells out the parameters.
Beyond Coyuchi's loyal fans, Mockus said potential investors may be those who are particularly interested in supporting companies that want to do business with sustainability at the forefront. Coyuchi aims to be carbon neutral by 2025 and carbon positive by 2030, and it also runs a resale program called 2nd Home that sells renewed secondhand products. Items that can't be renewed are turned into recycled fiber.
Mockus also pointed to the strength of Coyuchi's fair trade supply chain; one of its organic cotton sources is the Chetna Organic farming cooperative, which supports more than 15,000 farming families.
"That's tied to being able to create demand for organic cotton and sustainable products in the U.S. market," Mockus said. "I see that relationship as being so compelling for a reason to invest in a business like Coyuchi."
Arjun Kapur, CEO of Forecast Labs, a startup studio that's part of Comcast/NBC Universal, said that brands are increasingly looking for alternatives to traditional venture capital, with funds moving toward up-and-coming areas that have the potential to see big returns, like telemedicine, rather than consumer goods and DTC brands.
"People are not just investing in certain sectors at the moment," he said.  "When you find yourself building a business in a sector that's not in vogue anymore, you have to find alternative sources of capital."
For the business on the receiving end of an alternative offering, the logistics of having hundreds or even thousands of individual small-scale investors can be cumbersome. Individuals may not know the ins and outs that come with being a shareholder of a private company like taxation rules.
But from a customer perspective, it creates stickiness with loyal fans of the brand who have more of an incentive to keep shopping there — and in turn, this can benefit the company, Kapur said.
"It's a lot of management, but at the end of the day, cash is cash," he said. "If you have a really evangelical group of customers, you can do that, it'll help you raise money and you'll get capital."