Why brands are obsessed with hiring Nike alums for leadership roles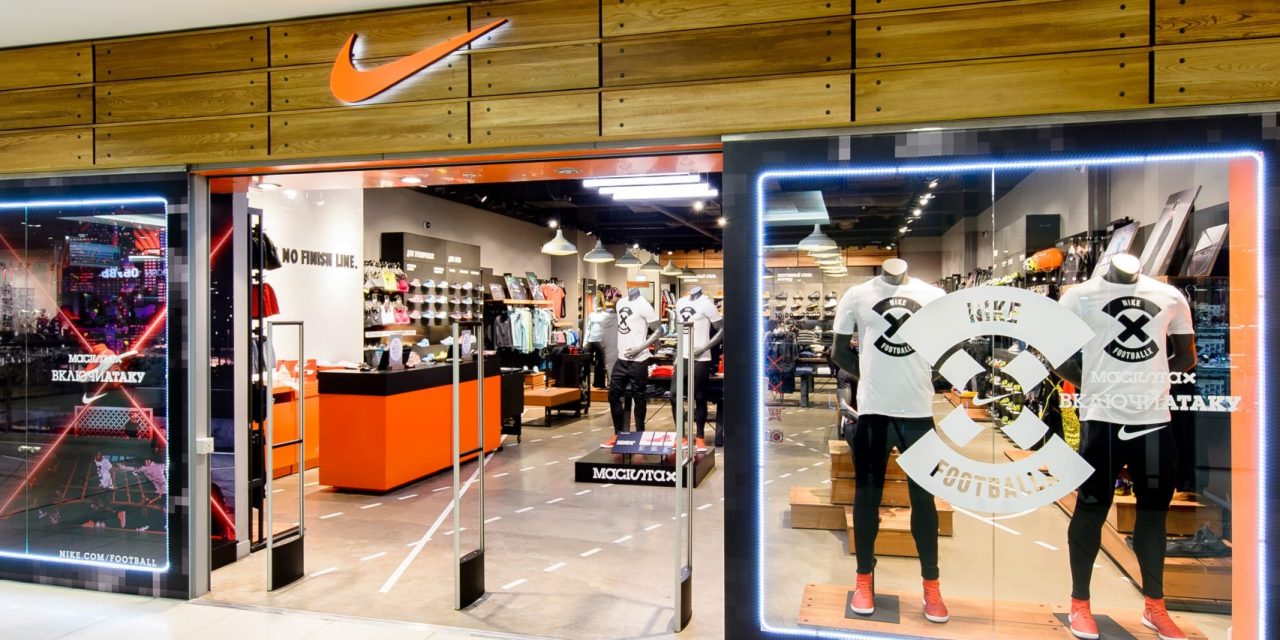 Image via Nike
As the retail industry rearranges its org charts, Nike veterans appear to be coming out as top candidates for senior positions.
Mike Brewer — who served a variety of roles at Nike for the last 20 years — was appointed chief operating officer at Crate & Barrel Holdings starting in February. Meanwhile, The North Face said in September that it named two former Nike executives to take on the chief marketing office and chief product and merchandising officer. The North Face's announcement came just months after it tapped Nicole Otto, a 16-year Nike alum, to be its global brand president.
Brands are increasingly looking for members of the leadership team who have knowledge in omnichannel retailing, brand building and tech — qualities that industry experts said are evident in the way Nike runs its business. Nike is a multichannel brand that, in recent years, has effectively been collecting first-party data and developing a robust direct-to-consumer business. The range of subject matter expertise Nike can offer has become more appealing for brands looking for growth.
Nike has made bold moves to remain a top brand. Most notably, it said it would stop selling products with a number of retailers in 2021 — including DSW, Urban Outfitters and Olympia Sport — to boost its DTC strategy even when wholesale made a huge chunk of its sales. Now, in its second quarter, its DTC business had been a bright spot even in a challenging operating environment. It reported revenue growth of 17% in the second quarter to $13.3 billion.
"When we pull back and look at Nike's trajectory very broadly, there's a lot that these executives have to offer. They've seen economic downturns, they've seen times of really high sales, they've enacted turnaround efforts," said Rebekah Kondrat, managing partner of retail agency Rekon Retail. "Given all of the consumer behaviors. It's no longer desirable to just have like a single channel subject matter expert." 
Many of these roles are also focused on solving some of the common issues plaguing the industry, including supply chain and customer loyalty. 
For instance, Brewer held roles in sourcing, manufacturing and supply chain at Nike and will now be responsible for overseeing operations at Crate & Barrel's entire portfolio. He isn't the first Nike executive to be appointed to a C-suite role at the home furnishings retailer either. Crate & Barrel Holdings also hired Jason Booth, who also held various tech-related roles at Nike for 15 years, as chief technology officer in late 2021.
Tom Hill, a partner and leads the retail revenue growth practice at Lotis Blue Consulting, said that retailers are specifically looking for executives who are able to develop ways to make customers more loyal to the brand. "Retailers are looking to other non-pure-play retailers, like Nike, to inject that fresh thinking," Hill said. He added that companies are looking for senior leaders that can "think about their customers more holistically."
Consumer-centric leaders were exactly what The North Face appears to be looking for when it hired Sophie Bambuck and Jennifer Ingraffea as chief marketing officer and chief product and merchandising officer, respectively. The North Face said that by hiring these two executives, it hopes to accelerate the business and elevate its global marketing and product development initiatives. 
Like many of these Nike alumni, Ingraffea spent over 18 years at Nike handling merchandising for a number of categories, including kids. The North Face's Nicole Otto, on the other hand, spent over 16 years at Nike holding roles ranging from IT director to vice president of Nike Direct North America. Phil Dickinson, Lululemon's recently appointed senior vice president and global creative director, spent 15 years at Nike where he was head of sportswear.  
It is not uncommon for brands to be attracted to hiring executives at a specific company. However, over time, some of their preference appears to have evolved. 
Just a few years ago, brands were looking for experts with deep knowledge in private labels and merchandising like those at Target. In 2019, fellow big-box retailer Bed Bath & Beyond named Mark J. Tritton, who was previously the chief merchandising officer at Target as its president and CEO. In late 2017, fashion boutique Evereve tapped Kristen MacVey, Target's former vice president of pricing and promotions, to be its chief merchandising officer.
Despite the track record executives might have in one company, that doesn't always mean it they can replicate it. Less than three years after Tritton's appointment at Bed Bath & Beyond, he stepped down when the company's turnaround efforts failed to achieve the desired results.
Working at a company like Nike offers executives significantly more resources to intact growth initiatives than other brands, said Izzy Galicia, president and CEO at Incito Consulting Group. He said that these executives will have to adjust and understand some of the limitations of working for brands smaller than the athletic giant.
"The recognition of the brand alone carries so much weight," he said. Galicia added that executives have to be "aware that there's going to be some changes and some catch-ups that need to be done for some of these other companies."