What to know about the newly passed 'Right to Repair' bill in California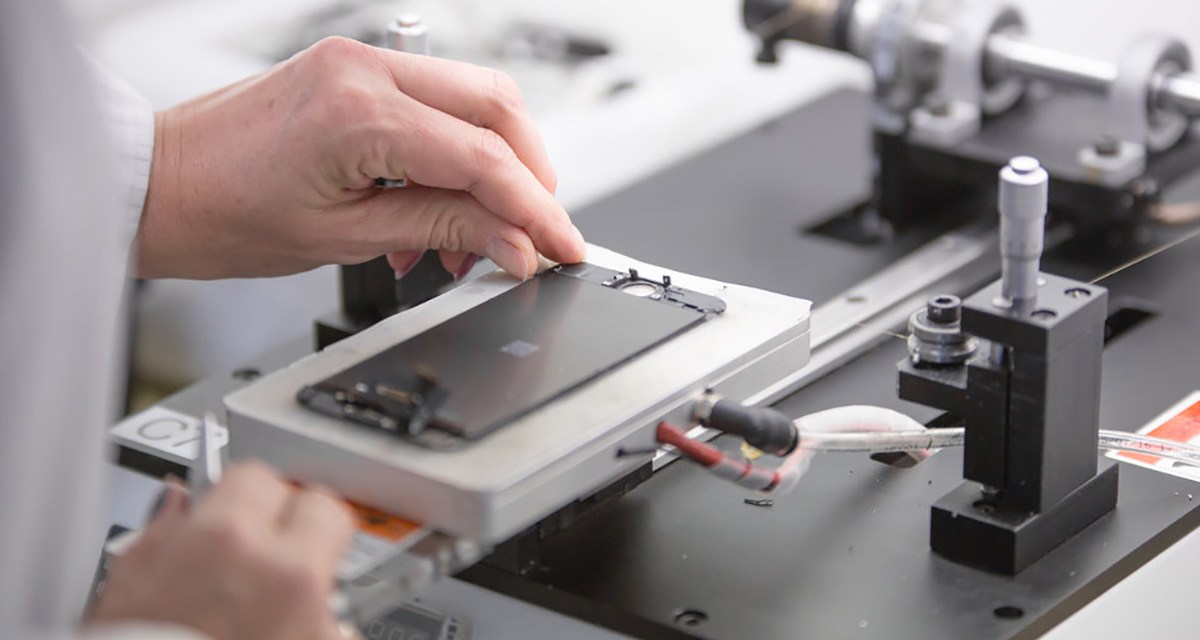 Image via Back Market
The Right-to-Repair movement scored a major win in California this week with nearly unanimous passage of a bill that will require manufacturers to provide access to replacement parts and repair instructions. After more than five years of opposition from Big Tech, the proposal got over the finish line after Apple signaled its support.
Senate Bill 244 headed to Gov. Gavin Newsom's desk on Wednesday following votes in the state Assembly and Senate. The proposal requires companies that sell products of over $100, such as phones and appliances, to provide replacement parts and service guides for products for at least seven years — and three years for products for $50 to $99.99. This means independent repair shops – or the products' owners – will have the ability to fix items, like laptops, that otherwise may need to be sent to manufacturers.
The passage follows similar laws enacted last year in New York and Minnesota.
"This is a huge victory," said Nathan Proctor, the senior director for the right-to-repair campaign with the U.S. Public Interest Research Group. "We have some of the core aims that we set out to win, and I expect other states to mimic California."
Advocates have been pushing for the right to repair bill in California for at least five years. But the national movement has picked up speed, with increased attention at state and federal levels. The Federal Trade Commission in May 2021 published a report called "Nixing the Fix" that detailed some of the anti-competitive practices in the repair markets.
Last summer, the FTC took action against companies that violate rules against voiding warranty protections, including Weber grills and Harley-Davidson. Auto companies have also been subject to fights in the right to repair space, as has John Deere. The farm equipment manufacture reached a memo of understanding with the agricultural lobby to allow customers to fix their own equipment, rather than have to go through an authorized facility.
And on March, 27 attorneys general wrote to Congress urging action on right-to-repair legislation.
"We won the public on the idea that we should able to fix things," Proctor said."It's a great reminder there are problems we can solve that everybody benefits from."
The California bill in late August received a crucial nod of support from Apple, which had previously opposed such efforts. The company's director of state and local government affairs, D. Michael Foulkes, sent a letter of support for the bill saying it protects users' safety and security, as well as manufacturers' intellectual property.
A representative for Newsom did not immediately respond to a request from Modern Retail regarding when or if the governor will sign the bill. However the bill passed with unanimous bipartisan support in the state Senate, and a 65-1 vote in the Assembly.
Gaurav Saran, founder and CEO of logistics firm ReverseLogix, said right-to-repair laws encourage re-use and sustainability. Without robust repair or recycling efforts, devices like phones and laptops full of precious metals can get tossed into landfills and never recovered.
"The culture of buying something, using it for two years and throwing it away has a broader impact on sustainability for the planet," he said.
These issues proliferate when product owners or independent repair shops can't make repairs, Saran said, like by running into software locks. Other times, manufacturers do not make replacement parts available, or design procuts in a way that makes repairs complicated or unsafe. Other manufacturers may offer a repair portal that is "like a black hole," Saran said.
"It's been so prohibitive for a consumer to perform a repair. I may just want to replace a screen but if it's too expensive or daunting I'm throwing it away," he said. "I see this law helping change the behavior from both the manufacturers, and allowing consumers to eventually do a lot of their repair requests."