Wayfair lost nearly 2 million customers this past quarter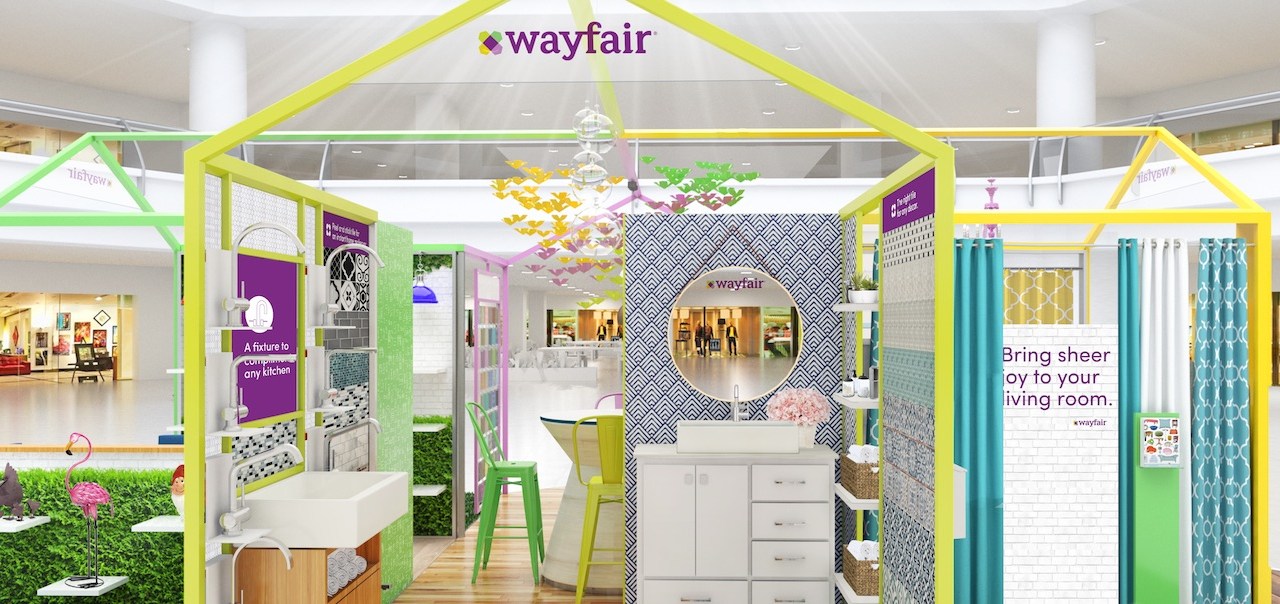 Online furniture marketplace Wayfair is seeing a continued drop in profitability and customers halfway through 2022, as demand for furniture and home goods sinks.
The company's second-quarter earnings results released Thursday show income losses of $378 million for the quarter, and $697 million for the year. Adjusted EBITDA is at negative $108 million for the quarter, and negative $221 million for the year.
While pandemic lockdowns sent demand for furniture and home goods to unprecedented levels, inflation is causing U.S. consumers to watch their spending. Russia's ongoing invasion of Ukraine causes further instability in Europe, where inflation is also impacting customers. Wayfair CEO Niraj Shah said on Thursday's earnings call that it's "unmistakable" that these factors have impacted consumer behavior, with shoppers being more cautious with their discretionary spending.
Overall customers were down to 23.6 million as of June 2022, a drop of 24% compared to a year ago and almost two million fewer than the first quarter. Total net revenue was $3.3 billion, down 14.9% year over year, with $2.8 billion generated from the U.S.
During the pandemic, Wayfair finally hit profitability for the first time amid a surge in furniture spending in the first half of 2020. But that success dropped off and the company returned to posting losses in the third quarter of 2021.
Shah said the plan to return to profitability includes cost-savings measures like pausing hiring back in May and delaying European market expansions in favor of focusing on the United Kingdom and Germany. It also means "nailing the basics" on execution, and earning customer loyalty — repeat customers placed nearly 79% of orders in the second quarter.
And while that plan doesn't rely on revenue growth, Shah pointed to the ability of suppliers to generate great deals for customers thanks to supply overages following last year's inventory drops. This "dramatic shift" in inventory position also means key items are back in stock, and Shah said that suppliers are keen to continue working with Wayfair because of its wholesale capability.
"Suppliers are in a position where they want to sell more goods," Shah said. "It's kind of the inherent strength of the business model."
He also played up suppliers' continued use of Wayfair's internal pricing models, which can allow them to sponsor products or discount competitively, as well as cost savings from using Wayfair's logistics systems CastleGate.
Wayfair has grown over the past two decades to encompass four other lines: the high-end Perigold, the mid-range AllModern and Birchlane as well as Joss & Main. The company, which went public in 2014, has more than 23,000 suppliers, key to its marketplace-style business model that provides a range of styles and options.
Wayfair CFO Michael Fleisher said the company anticipates it will see financial progress come in the fourth quarter, which is typically the best performing quarter for Wayfair in general. He also pointed to the ability of suppliers to price competitively as a potential for higher revenue trends.
"The underlying business model we have and how that performs in this kind of environment sets us up extremely well, not only to serve our suppliers but to serve our customers when they're looking for the best deal on something they need," Fleisher said.
Craig Rowley, a senior client partner for Korn Ferry, said retailers across industries are grappling with what to do next given the recent economic downturn. It's especially unique in the furniture industry after the increased interest during the pandemic where people may have been replacing old furniture while they were stuck at home in lockdowns, Rowley said.
"The furniture industry faces a quandary," he said. "Business is going to be tough for the next year or two," he said.
However, an online retailer like Wayfair has a strong chance at recovering in the long-term given that that's likely to be how people continue to buy furniture in the future.
But the near future, he said, will continue to be challenging as people pull back on purchases as inflation and gas prices — up about $3 a gallon from two years ago — stay up.
"If you're a working couple and you both drive cars and you go through 15 or 20 gallons of gas a week, that's $5,000 cash out of your pocket," he said. "That's most people's discretionary spend."