Unpacked: How the Higg Index, fashion's leading sustainability tool, came under fire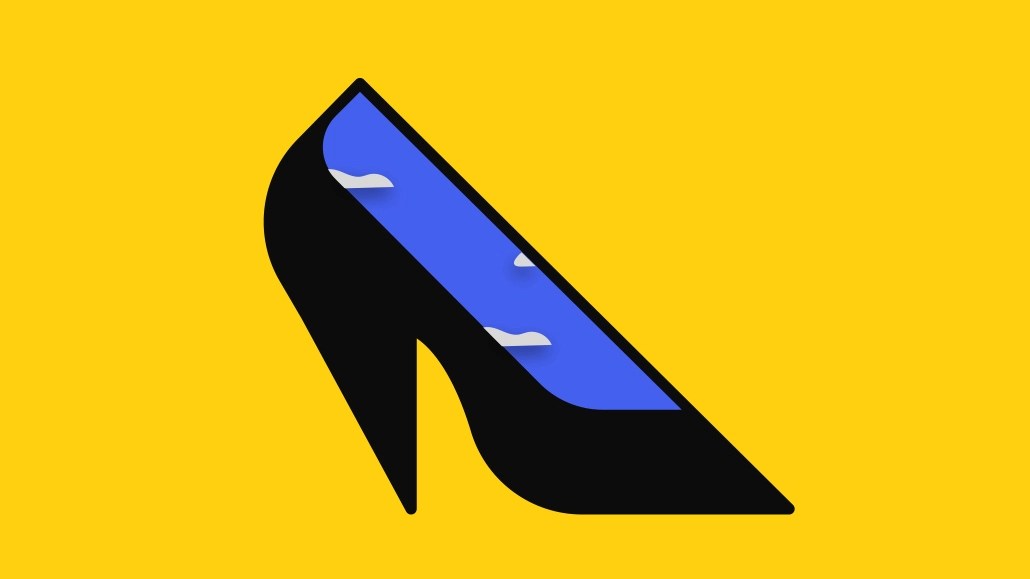 Ivy Liu
The fashion industry has long been pointed to as a top producer of pollution and unsustainable practices. Now, a leading tool that was designed to help the industry learn to lessen its environmental impact on the environment has come under controversy.
The Higg Index aims to help apparel companies understand their environmental impact and how they can work to make more sustainable choices. The methodology was launched ten years ago by the Sustainable Apparel Coalition (SAC). Then in 2019, a separate tech-focused public benefit corporation that provides data measurement tools called Higg was founded, which recently raised $50 million in its Series B funding this April, though the Higg Index methodology was developed and is owned exclusively by the SAC.
Fast forward to this summer when the Higg Index, H&M and apparel company Norrona became the subject of controversy. In mid-June, the Norwegian Consumer Authority notified the brands that a new Higg Index consumer-facing environmental scorecard was considered a violation of some of the country's truth in advertising laws.
Since then, use of the index publicly has been put on pause, and many in the industry are wondering what happens next.
Here's a look at the history of these tools and why they've landed in the news.
What is the Higg Index?
The Higg Index is meant to provide data-driven sustainability insights on brands' materials, manufacturing and other aspects of business. It can also be used by those who are developing a product to measure the footprint of a product across its lifecycle.
The index tools crunch numbers related to a variety of environmental and social factors, and aim to help customers create a baseline. They utilize other methodologies to help gauge sustainability; for example, materials are examined through the lens of the Global Recycled Standard or Global Organic Textile Standard.
"We live in a climate emergency and it will take all actors from across the value chain to drive change," Jeremy Lardeau, VP Higg Index, Sustainable Apparel Coalition, told Modern Retail in an email. "This is what the Sustainable Apparel Coalition was set up to achieve, and what we remain ardently committed to."
What does it measure?
The Higg Index launched with one tool but has expanded to five: Higg Facility Environmental Module (FEM), Higg Facility Social & Labor Module (FSLM), Higg Brand & Retail Module (BRM), Higg Materials Sustainability Index (MSI) and Higg Product Module (PM).
"The tools provide a standard process for assessment that can then be used for benchmarking and like-for-like comparisons, ensuring brands, retailers and manufacturers are all using a common language for sustainability measurement and performance," Lardeau wrote. "They also offer those just beginning their efforts a structured place to start which can make the process of data collection and strategy development much less overwhelming."
For example, the Higg Brand and Retail Module helps companies assess their social and environmental impacts, such as those related to child labor and human trafficking, or environmental aspects like animal welfare and deforestation. The Facility Social & Labor Module helps brands assess workplace conditions like working hours and wages and benefits.
The Higg MSI formed the basis of the first customer-facing scorecard launched last spring called the Higg Index Sustainability Profile. This was meant to give consumers comparable data about the eco-friendliness of the materials in the clothing they bought, with H&M and Norwegian outdoor brand Norrona as early partners.
The data would show up on a scorecard that shows the sustainable product's environmental impact compared to garments made with conventional materials. The measurements would also show how the creation of the garment contributes to global warming, fossil fuels, water consumption and water pollution. The scorecard would also rank the area from 1 to 3 based on how much reduction it achieved — for example, a level 3 product would be a 50% reduction across each impact area.
What brands use the Higg Index?
The Higg Index company says it has more than 45,000 customers who pay to use its services in more than 120 countries.
Participants who have used it in their behind-the-scenes planning include footwear brand Salomon, the century-old manufacturer Hirdaramani Group as well as REI, which says on its website it helps the company make informed decisions about materials that have a reduce impact on climate. Upon the scorecard launch, SAC members weren't required to use it.
What caused the Higg Index controversy?
In mid-June, the Norwegian Consumer Authority (NCA) put H&M, Norrona and the SAC on notice about using the Higg Index in customer-facing materials out of concern that they are misleading.
In the case of Norrona, it concluded the brand used "misleading marketing" when using the scorecard, calling the stated reductions "oversimplified, inaccurate and imprecise."
"Norrona's claim of reductions in environmental impact for organic cotton t-shirts on norrona.com, by using the Higg MSI data, is likely to be false and untruthful for the products in question," the NCA wrote.
The NCA wrote that it was concerned the details given to consumers weren't nuanced and contextualized enough: for example, the Higg MSI said there was a 46% reduction in water pollution on an organic t-shirt compared to a conventional cotton one, but that doesn't necessarily account for other chemicals used in the production phase that could have other effects, the NCA wrote.
In order to give a nuanced and contextualized view of the product's environmental performance, it is necessary to include all relevant factors that cause harm to the environment," the NCA wrote.
It also called the H&M use "potentially misleading," based on authority documents.
In a letter to SAC about the Norrona case, NCA concluded that the marketing of products with Higg MSI data is misleading and must be prohibited. It also said that while the use of Higg MSI data in marketing to consumers could violate the Marketing Control Act and the Unfair Commercial Practices Directive, it cited no issues with brands using the index for sourcing decisions.
The NCA said that if similar breaches are detected after September 1, economic sanctions against SAC could be imposed.
Additionally, The New York Times and The Intercept have reported on concerns with the mythology used in some Higg Index measurements. The Higg Index published a response to the Times piece, which raised concerns about how it measures materials sustainability, here. 
How has SAC responded to the NCA concerns?
SAC declined to give a phone interview to Modern Retail about the NCA findings, but SAC CEO Amina Razvi said in an online statement that the organization takes the notification "extremely seriously." The organization paused the consumer-facing Higg Index Sustainability Profile program worldwide, and will be meeting with the NCA in August. They also initiated a third-party review of the Higg data and methodology, among other response measures.
"It is critical we seek to understand how to improve this work and act urgently and decisively to ensure the changes that are needed both in the industry and at the consumer level are accelerated, and not delayed by the lack of harmonized legislation and clear guidance from regulators," Razvi said.
For its part, H&M stood by the value of the Higg Index, according to a statement sent to Modern Retail. "We believe that the MSI, which is the method behind the Higg transparency layer, is the most developed industry-wide method available at scale today," it said. "We see this as a starting point for the industry not the end destination."
Norrona's response said that it had to amend the use of the scorecard on two specific product pages, and that it's currently in discussions with the NCA about how to use the data in a transparent manner.
How else are companies measuring sustainability?
When it comes to measuring sustainability, good supply chain data can be hard to come by. Large companies across all industries report challenges in finding good data to back up sustainability initiatives — Deloitte's "Driving Accountable Sustainability" report this year found just 3% of consumer companies surveyed say they have sustainability data "that is as accurate and verifiable as their financial data."
James Cascone, Deloitte's Purpose, ESG, Brand Reputation & Trust Advisory leader for the Consumer Industry said there's some criticism of indexes and frameworks in general because they're not standardized. And there's a myriad of third-party tools that can be used to "illuminate the supply chain," but they may be limited to just the first several tiers of sourcing.
Sustainability can also be challenging to measure because if it comes in the form of self-reported surveys, there may not be full participation or transparency, Cascone said. Many suppliers are also off-shore and may not be available for site visits to verify the data.
Regulations being enacted around the globe are also pushing companies to become more sustainable. Forthcoming SEC regulations in the United States that will require new sustainability disclosures, for example, add new pressure.
"What we're finding is a lot of the companies we work with who are global businesses are really trying to understand the emerging regulations," he said.
Juliana Prather, chief marketing officer for the analytics and research company Edited, said using materials like recycled fabrics is a common way that brands try to become more eco-friendly. But that's not always the result if doing so adds steps to the supply chain like longer shipping times, she said. And there are mixed results as to whether consumers will pay a premium for such products. Edited's Sustainability Edit 2021 report cites a Drapers' statistic that found while 50% of U.S. consumers are willing to pay more for a sustainable product, 76% would purchase it if it was more affordable.
A key way that brands can cut down on their footprint is to simply make less; Edited's last sustainability report said U.S. retailers spend $50 billion a year on dead stock.
"If you can say 'we're adjusting our behavior, you asked for it, and we're thinking of the customer,' that's almost a more sustainable message than 'We now have 10% in recycled material," Prather.
This article has been updated to clarify that the Higg Index methodology is still owned exclusively by the SAC