The Sill launches a new crowdfunding campaign to extend runway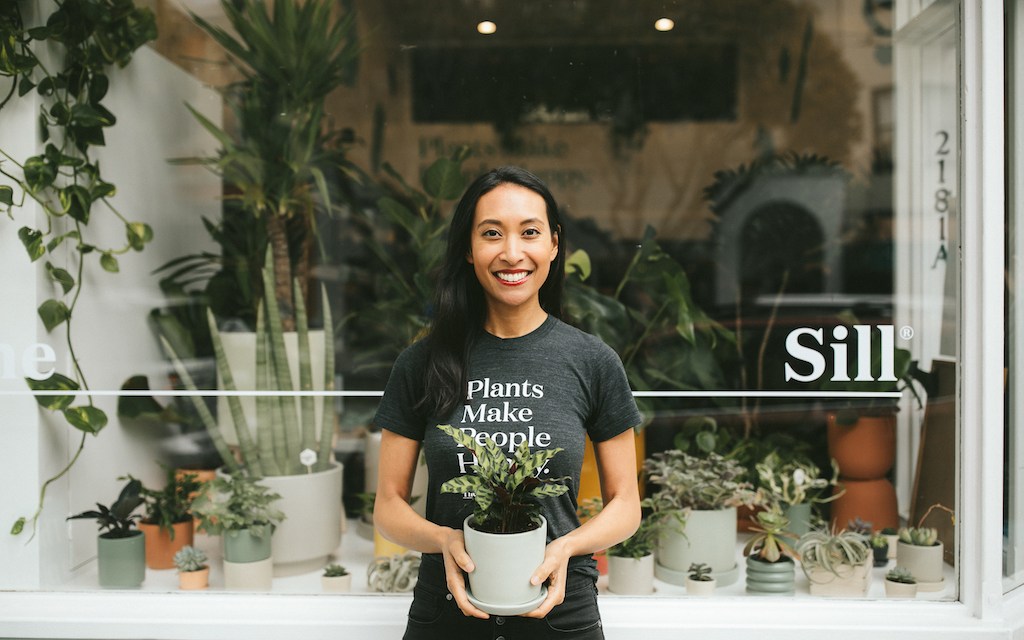 The Sill
This week, digitally-native plant store The Sill is returning to its crowdfunding roots with a Wefunder campaign, in an effort to scale further and reach profitability this year.
The company has already surpassed its initial funding goal of $50,000 and is now looking to raise a few hundred thousand dollars; Thus far, 256 investors have participated to raise $127,512 for the DTC company.
The Sill is the latest venture-backed consumer brand that's turning to customers and fans to help them extend their runways amid a tough venture capital market. According to Pitchbook, the amount of venture capital raised by startups in the second quarter of 2023 was $39.8 billion, down 48% year-over-year. Over at crowdfunding platform Republic, for example, alternative meat and seafood startup Akua and luxury candy brand Sugarfina are both crowdfunding campaigns. With the campaign underway, The Sill hopes to leverage its customer base, raise the needed cash to grow revenue and achieve profitability.
Eliza Blank, founder and CEO of The Sill, is already familiar with crowdfunding, having started the company with $12,000 from 193 Kickstarter backers in 2012. "Reaching and surpassing that goal was my first point of validation for the concept," she told Modern Retail. Over the past 10 years, the company has raised over $20 million. Its last publicly announced round was a $5 million Series A in 2018. Blank said the immediate interest in The Sill's Wefunder has "re-energized" the company's customer base as it works to become profitable.
The WeFunder first launched to a limited number of customers on August 15, and officially runs this week through October 31. According to the company, the Sill surpassed its $50,000 goal within the first three hours of launching the campaign privately. "I'd like to think that we can do half a million dollars with our campaign," Blank said. "We'd like to keep this campaign short and tight." The company's Wefunder ceiling is up to $1.2 million. Along with promoting the campaign toward The Sill's own digital followers and customers, Blank said she hopes it attracts new people to invest in the company. 
Blank was partially inspired to invite customers to own a piece of the company by the fan-owned sports team model, looking to examples like the Green Bay Packers and European soccer clubs — as portrayed in the latest season of Ted Lasso.
But, she added, "there is certainly a macro environment that's playing into this."
"I didn't try to raise money this year, but I knew not to because I hear from my peers how challenging it is," Blank said.
"The goal posts have also changed" since she launched the brand with a direct-to-consumer approach a decade ago, she added. Today, she said, the expectations are different for an early-stage startup of this size that receives venture capital.
For The Sill, in particular, Blank said crowdfunding is also an extension of the brand's community-building efforts, like workshops and online plant care resources.
The Sill surpassed $1 million in annual revenue back in 2016, and has generated $70 million in lifetime revenue. As part of the Wefunder campaign, the company has disclosed revenue from the past few years; Net revenue was $16.5 million in 2021, $13 million in 2022. Revenue is expected to be flat this year, coming in at $13 million, with a $150,000 EBITDA, compared to a negative $4.9 million in EBITDA in 2022.
However, The Sill states, this is not guaranteed. "We are transparent, and I hope no one is shocked that we weren't profitable last year," she said of bringing the company's figures to the public during the crowdfunding run. "But we expect but don't guarantee to break even this year."
What's driving the crowdfunding craze
Michael Duda, managing partner at Bullish, said crowdfunding makes sense for smaller startups, as it's "essentially free financing."
"Many entrepreneurs have businesses that may not be built for venture capital investing," Duda explained. "Crowdfunding has become a necessity due to the criteria of what healthy growth was defined as, investors being too scared to invest for the true long term, and rising interest rates and tightening credit."
Whiskey brand Oak & Eden also currently has a crowdfunding campaign underway, after previously raising $15 million over the past five years through fundraising from angel investors, friends and family.
Brad Neathery, Oak & Eden's co-founder and chief brand officer, said that one benefit of the crowdfunding campaign — in addition to more money — is more active engagement from its community.
"We are watching the participation level of our community shift to a more passionate involvement as they now have the opportunity to invest for as little as $100 through WeFunder," Neathery explained. This community-backed round also enables customers to create their own whiskey with the brand. Since launching this week, the campaign has generated $59,720 out of the company's $1,235,000 goal. "We're only one week in on this campaign and are already feeling the positive momentum happening," Neathery said.
As more startups pursue crowdfunding campaigns, Duda said the key to a successful campaign is making sure "a company tells its best story and sets a campaign goal that is reachable."
These factors are important for potentially raising money from venture capitalists in the future. "If a venture capitalist sees that a company raised less than its goal or even less than 110%, said investor is 99.9% likely to eliminate any future consideration," Duda said.
Overall, Blank said, the The Sill's new crowdfunding campaign is pushing her to thinking about what it would take to become a self-sufficient business, as opposed to continuously relying on venture capital to subsidize growth. "And who better to support us than the customers who love us?" she said. "I believe if the customers become owners, they're only helping perpetuate the business further."