The Laundress seeks to toss lawsuits filed over bacteria exposure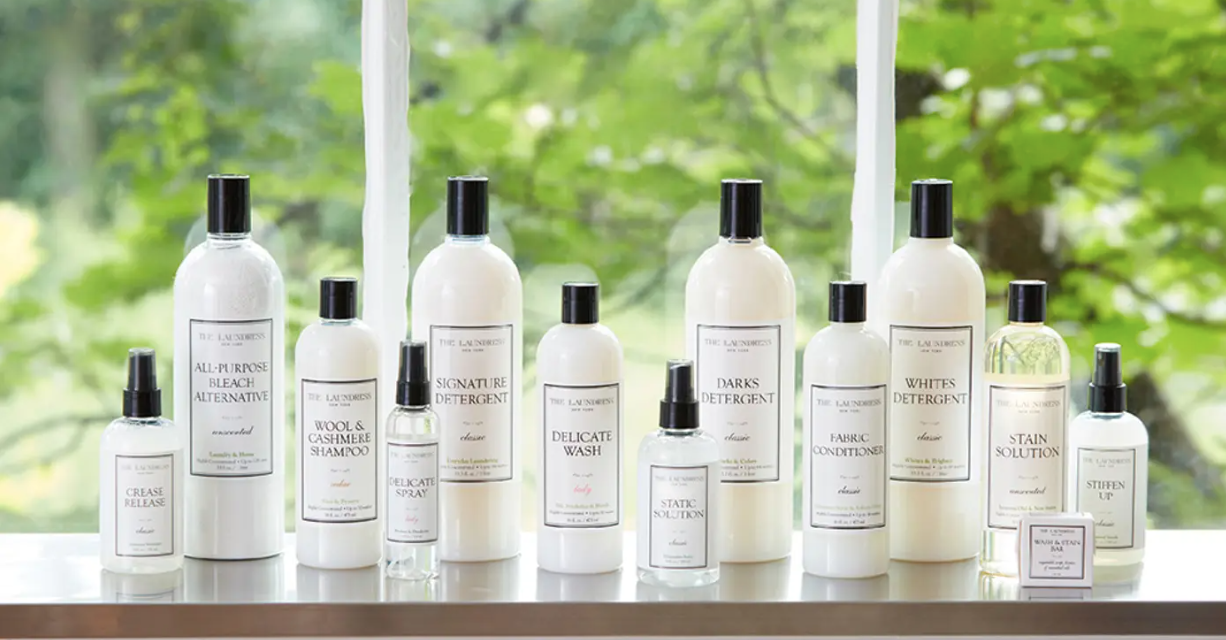 Unilever
Unilever, the parent company of luxury laundry care line The Laundress, is asking a federal court to toss legal claims filed over a potential bacteria exposure that triggered a company-wide recall in late 2022.
In a pair of motions to dismiss filed Thursday, the consumer goods conglomerate argued that the plaintiffs incorrectly accuse The Laundress of false advertising violations over an alleged unintentional contamination. Further, Unilever argued that people who bought The Laundress products but didn't suffer any physical injury or property damage will already be compensated via the company's refund process.
"Because [The Laundress] has tendered a full remedy for the only injury plaintiffs claim they suffered, plaintiffs' claims are moot," Unilever's filing states.

The Laundress issued a safety notice in November 2022 warning customers to stop using any of its products due to potential bacteria contamination. A voluntary recall via the Consumer Product Safety Commission on Dec. 1 followed, as did multiple lawsuits from shoppers. The Laundress set up a website for a refund process and is no longer offering online sales of any products.
Still, customers have posted online about rashes or health effects they experienced after using the products. Three proposed class action lawsuits about the product contamination were joined together in New York federal court in February.
So far, court filings indicate the parties have been unable to reach a settlement. But Unilever's motions filed on Thursday seeking to toss the case could provide leverage for those discussions, said Henry Noye, a product liability attorney and partner with Obermayer who has represented companies in class actions. Such a move, he said, is "standard operating procedure" for a defendant facing class action claims. It could speed along settlement talks, while also signaling that Unilever isn't backing down.
"If you're The Laundress, you have nothing to lose," by seeking the cases' dismissal, said Noye, who is not affiliated with the case.
Media representatives for The Laundress did not immediately return requests for comment from Modern Retail about the lawsuit, or the status of the refund process. The company hasn't said how the bacteria exposure occurred. But it maintains that its "undertaking decisive steps with our suppliers to ensure production processes meet our safety and quality standards," according to an FAQ page.
The consolidated complaint in New York federal court against Unilever and The Laundress claims that the products containing the bacteria pseudomonas aeurginosa could lead to serious health problems, especially among people with weakened immune systems. It claimed that shoppers bought the products expecting that they were safe.
"This is egregious, especially because people are spreading this bacteria all over their homes by using a product that is supposed to clean their home," the suit says.
In looking to to bring together a class of shoppers who bought the projects, the suit claims they "relied upon the labeling, packaging and advertising and purchased products that were mislabeled, unhealthy and entirely worthless."
Among other arguments looking to dismiss the actions, Unilever argued Thursday that a proposed class of The Laundress shoppers who were injured by the product cannot bring their claims together. Such a group is too widespread and varied, the company argued. 
"It is clear, even at this nascent stage, that the proposed class would be riddled with individual issues of law and fact, making certification impossible," the motion said.
Noye said that such motions could be pending for many months depending on how the case proceeds. That could speed along any behind-the-scenes settlement talks if the plaintiffs do not want to risk seeing the case tossed altogether and get the matter wrapped up quicker than a potential trial.
He also said that the company's actions since the recall have been "a model" for others to follow — both by issuing the recall voluntarily and by being transparent about the exposure risk. 
"They've handled themselves with exceptional transparency," he said.