'The future is more local and it is more social': Why Grocers are developing third spaces in stores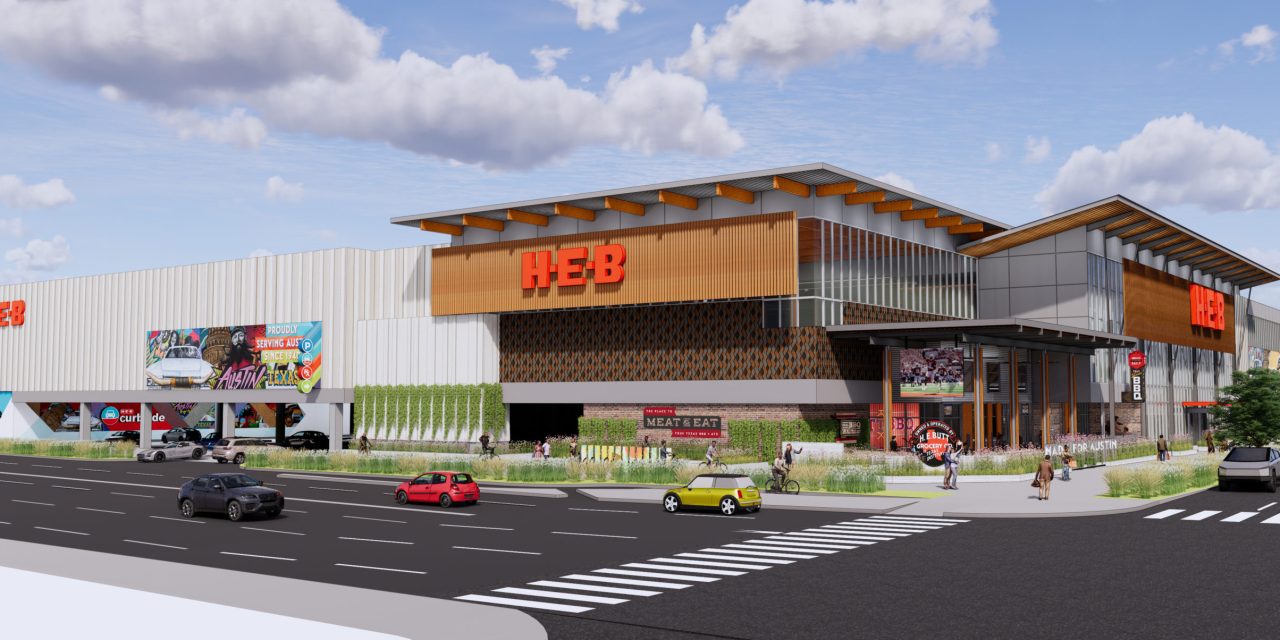 H-E-B
The grocery store isn't just a place to shop for essentials anymore. Some grocers are now dedicating spaces in the store for community members to gather and socialize — often referred to as 'third spaces'.
With about 105,000 square feet of space, Hy-Vee's new Wisconsin location that opened last week features a pub with an expanded breakfast menu, full sit-down bar with 32 taps and an outdoor patio, among other features. A Whole Foods Market New York City store that opened in June, on the other hand, has a bar offering wine, snacks and 180 craft beers and a full-service coffee bar.   
Though community gathering areas — or third spaces — within stores are by no means new, more grocers are now adding this feature to their locations to entice more shoppers and improve their margins. Some grocers are leaning into experiences, while others are adding features that are unique to the local community.
Grocers are convincing shoppers to hang out a little longer
Third spaces at grocery stores can come in the form of bars, coffee shops and even elevated food halls — all of which are dedicated areas where shoppers can interact and where grocery stores can show that they're part of that community, said Barry Thomas, senior thought leader at Kantar. He said these community-building spaces are part of the reason why farmers markets have grown so popular among different local communities. 
The strategy of opening bars and restaurants at grocery stores had started gaining traction right before the pandemic started. Then it lost ground when retailers began focusing on establishing social distancing measures in stores. As consumers join the social scene again, this strategy is coming back into vogue.
"When you build a community hub dedicated for community gatherings, it's an incredible signal to shoppers and to that community that you're more involved," Thomas said. Because some people still continue to spend more time at home following the pandemic, he said they've become more in tune with all things local.
For some grocers appealing to shoppers means working with local businesses. Whole Foods' beer assortment in its new NYC store, for instance, includes local options like Sun Up Hazy IPA from Talea Beer Co and Money IPA from Barrier Brewing. In another Whole Foods store located in Manhattan, the retailer is offering bars and seating areas that have direct access to a New York City landmark called The High Line. The Manhattan Whole Foods location was also designed so shoppers could watch butchers and workers prepare food.
"We hand-selected every table, every case, every paint color. Everything was designed very thoughtfully, and very strategically so that it would fit beautifully into the Hudson Yard community right on the High Line," Nicole Wescoe, the company's Northeast regional president, told Grocery Dive.
Grocery chain Sprouts Farmers Market announced this month that it is opening a coffee shop inside its Phoenix store in partnership with local coffee company Press Coffee. Organic grocery store Natural Grocers, on the other hand, is utilizing its stores to regularly host events, such as seminars, cooking demonstrations and health fairs.
With online grocery delivery and curbside pickup becoming more common, retailers are trying to come up with reasons why customers should enter the store, said Julie Companey, director of client strategy focusing specifically on the grocery channel at marketing firm Vericast. She said these new store features can make grocery shopping something consumers could look forward to.  
"It's a different approach to your more mundane, routine grocery shopping, which for the most part, a lot of shoppers don't enjoy," she said. "It's a necessary evil if you will."
Grocery stores often have low margins, said Brad Jashinsky, director analyst at Gartner. So offering more than essential grocery items not only encourages customers to stay in the store longer but also gives retailers more share of consumers' dollars. 
Apart from food, beverage and hang-out spots, some retailers are heavily investing in unique experiences. Supermarket chain H-E-B has been planning to build an outdoor stage for live performances, complete with indoor and outdoor seating for dining at its South Congress store in Austin, Texas. It will also offer live demonstrations and samplings. In an announcement regarding the store, H-E-B said the new features were meant to make the location a "community gathering place."
Still, dedicating a large amount of space in a store for community gatherings can be hard to justify, especially because of its upfront costs and staffing needed, Jashinsky said. Hy-Vee said it "invested" over $33 million in the community for building, furnishing and stocking the new Wisconsin location and accompanying convenience store. The company said the store will produce 500 local jobs. 
"They're very different than the operations of a traditional retail grocery store," Jashinsky said. Grocers need to make sure they "have the right teams in place and the right design and layout of the store, to make sure it's not competing with the grocery store in terms of traffic."
Experts said they expect more grocers to experiment with various ways to utilize their space. Some grocers, they said, might begin to identify which locations would be better suited for these types of communal spaces.
"I think the store… of the future is more local and it is more social," Kantar's Thomas said. "Those kind of go together."