Subscription service Bespoke Post is expanding its focus beyond membership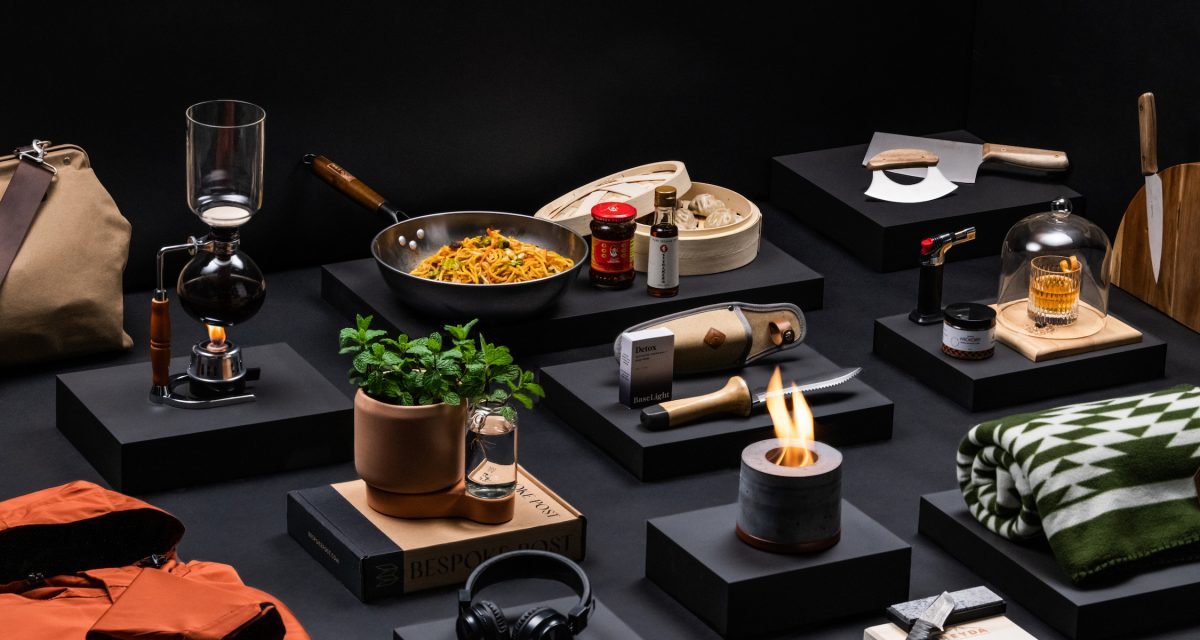 Bespoke Post
Bespoke Post, a subscription box service for men, wants to get more people to buy from its website on an à la carte basis.
The company said it has spent the last eight months investing in its e-commerce business and is redesigning the shopping portion of its website, which is expected to launch in September.
Bespoke Post first launched "The Shop" — the portion of its website where people can buy products without committing to a subscription — in 2014. But for years, the team didn't invest much in The Shop, largely because the company was more focused on its core membership proposition. Now, Bespoke Post is making The Shop more of a priority by making it more visible on its website, doing more marketing to promote it and adding more products. The company said it has grown its brand roster and product count for The Shop by more than 50% year-over-year.
Bespoke Post co-founder Rishi Prabhu told Modern Retail that the big shift he has been working on for roughly the past eight months is "shifting from a membership service to being this destination to discover great products." Prabhu said since the summer of last year, the company has identified The Shop as an opportunity to extend its platform for growth. Prabhu said revenue from The Shop is becoming an increasingly large part of the business, but did not share specifics.
Founded in 2011, Bespoke Post has more than 300,000 subscribers for its curated boxes. Subscribers fill out a quiz about their interests, and then Bespoke Post sends them a curated box based on their answers. The "Refresh" box for example contains skincare products while "Over Easy" is made up of food and cooking accessories. Today, the company said it generates a nine-figure revenue with over 1.5 million customers and has an active email list of over 2 million customers. The company, which raised $40 million in October 2021, said it does not need additional capital right now.
Prabhu said the strategy shift at Bespoke Post was led by feedback from consumers who felt the membership box could sometimes be limiting — subscribers could only get one or two products from a brand they loved when they wanted more.
"What we found is when our customers discovered these products via the box, they wanted to have a deeper connection with them," said Prabhu. One way to do that is to go directly to the brand's website, but Prabhu said, "there's also power in us having an extended product line on our shop and that's where the whole shop started." Additionally, "we saw all this demand from non-members wanting to just buy a broader range of products," added Prabhu.
For the brands that are sold through The Shop, Bespoke Post said it buys their products on a wholesale basis, with orders being as small as hundreds of units going up to thousands of units. Bespoke Post stocks the brands' products in its warehouse and ships them directly to consumers. Meanwhile, the inventory buys for the membership box ranges from 5,000 units to 50,000 units depending on the category.
Some of the ways that Bespoke Post has prioritized The Shop have been more subtle. A direct link to The Shop is now present on the homepage of the Bespoke Post website. Bespoke Post has a dedicated team of buyers to test and shoot products in-house, and has taken more of a curated approach when deciding which products to more prominently feature in The Shop. The company is also collaborating with what the company calls "muses" — aspirational figures like chefs, for example — to pick their favorite products from its shop. Meanwhile, the assortment of items featured on The Shop this past week was heavily curated with potential Father's Day gifts, like a baseball decanter by a brand called Infused and a sentry leather watch by Nixon.
As part of the forthcoming redesign, everything from product detail pages to the checkout are getting rethought by a product and web design team working in-house. Bespoke Post is also investing more in marketing The Shop as a standalone entity through Meta-owned platforms like Instagram and Facebook.
When deciding what new products to carry through The Shop, Bespoke Post turns to feedback from its subscribers. "Before we buy anything, we get real-time feedback from our members about what they're excited about what they're looking for," Prabhu said. "Based on what that data provides to us, gives us the confidence and the ability to better invest in these different partners that we want to onboard."
By offering both the subscription boxes and the á la carte shopping service, brands have the opportunity to introduce their bestsellers to Bespoke Post subscribers, and hopefully, later upsell them on their full range of products.
Prabhu cited the example of French heritage brand Opinel Knives, which has been selling through Bespoke Post boxes since 2014. "We introduced their folding knife in our box. But if you go to our shop, we've got their full kitchen assortment," he added. In turn, Opinel sales have grown by 30% on The Shop, the company said.
According to Forrester senior analyst Sucharita Kodali, subscription companies like Bespoke Post risk losing focus if they expand too quickly beyond their core membership service. "We've seen this movie before," she said while referring to companies like Birchbox's and ShoeDazzle's attempts to go beyond subscription. "When these companies think that they're gonna go public and be even as large as like Lululemon, that's where, kind of the distortion of the story and the reality don't match."
But Prabhu was quick to dismiss the notion that The Shop will end up becoming an Etsy-like marketplace. "We'll still have a heavy curatorial hand and a story that we want to communicate to our customers." Rather, Prabhu said, Bespoke Post wants to "open up the curtain" and allow brands to sell via membership or sell in a one-off fashion on its shop.
"The whole premise has always been how do we help our customers discover great products and brands, and tell that story to the customer in a compelling way," Prabhu added.