'Startups were no more than marketing firms': The mattress industry is starting to stabilize following years of heavy M&A activity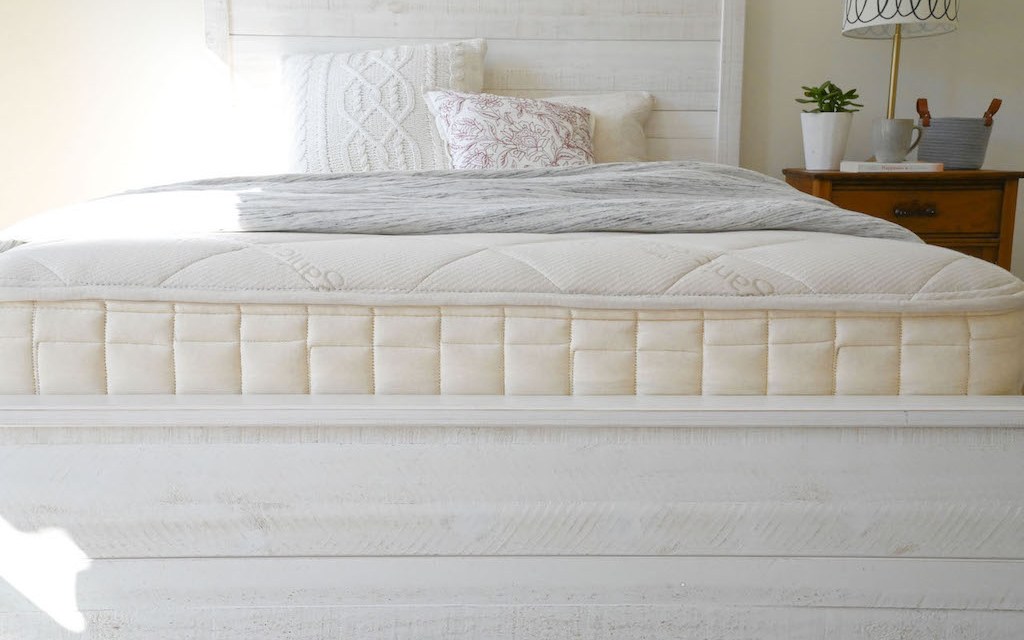 Naturepedic
The mattress industry is currently undergoing a series of changes that include mergers, acquisitions and bankruptcies.
By 2019, the direct-to-consumer mattress category had become oversaturated, with over 175 companies fighting for market share in the category, according to CNBC. Casper's lackluster IPO in 2020 had done little to dispel the idea that the category had lost its luster. At the time of its public debut Casper was a DTC darling, having raised over $300 million with $1.1 billion valuation.But after going public its stock price fell to under $7 and was ultimately sold for scraps to private equity firm Durational Capital Management. While the pandemic provided e-commerce mattress companies with a slew of new sales, that quickly faded and other once-promising upstarts like Purple saw a decline in DTC sales. 
The online mattress industry is still undergoing a number of challenges, thanks to the rising costs of customer acquisition and a softening in demand for home goods following the pandemic. But despite these challenges, new and existing companies continue to bet on mattresses — and say they're operating in more profitable ways than predecessors like Casper.
Albert Chow, co-founder and CEO of Toronto-based Silk & Snow, said his company missed the "heyday" of cheap Facebook ads. But, "looking back, it was a blessing because it pushed us to acquire customers in a more sustainable way," Chow said. Silk & Snow, which was founded in 2017, was acquired by Sleep Country in January in a $24 million cash deal. Sleep Country also acquired Casper's Canadian operation for $20.6 million in April.
In turn, some of today's mattress upstarts are growing more slowly than they may have during the heydays of the venture capital boom. But, their founders say they are taking steps to ensure they are still around for years to come.
A big year for M&A
The past year has been especially busy for the category, with Serta Simmons filing for Chapter 11 bankruptcy in January. Mattress Firm's recent announcement that it's acquiring Tempur Sealy has also caused concern for further consolidation. Wedbush analyst Seth Basham said that if the deal goes through, the new company would dominate the category and make it even harder for smaller brands to compete for customers. On the startup side, Brooklyn Bedding and Helix Sleep — both acquired by Cerberus Capital Management in 2022 — bought out DTC brand Bear Mattress in March for an undisclosed sum.
Meanwhile, publicly-traded companies like Purple are still struggling to grow. In 2022, Purple's full-year revenue was $575.7 million, a 20.7% drop compared to 2021. The company's DTC revenue decreased 30.3% year-over-year, likely due to advertising spend decreasing by 58.9% from the previous year. The report comes after Purple acquired gel-based mattress manufacturer Intellibed last September, with plans to launch new premium product lines.
Basham said that after this series of volatility, the mattress industry is back to a stable rate of growth. He added the category experienced decline over the past 18 to 24 months, but said "there are signs of a return to growth."
"The pandemic accelerated the cycle of mattress purchases," Basham said. But now, factors like a decline in the housing market and overall inflation slowed the industry down.
Growing overlap between legacy and DTC
Since the heyday of Casper, the mattress industry has also matured in the sense that more established names are modernizing by adopting DTC tactics.
Naturepedic, founded back in 2003, started with organic crib mattresses and was focused on wholesale in its first 15 years. With the mattress-in-a-box boom of the 2010s, Naturepedic wanted to get more competitive by launching a direct-to-consumer business. The company's website was officially relaunched and ready for DTC orders in 2019, and took off when stores shuttered during Covid lockdowns.
Arin Schultz, vp of sales and marketing at Naturepedic, said the timing turned out to be serendipitous. "Had we not had e-commerce set, we would have been dead in the water," he said.
Today, wholesale still makes up about three-quarters of Naturepedic's sales. The company sells through retailers like Pottery Barn, West Elm, Target and Raymour & Flannigan, among others.
Schultz said that, like many e-commerce retail brands, Naturepedic's sales growth has slowed compared to 2021. However, he noted demand for Naturepedic mattresses is still higher than 2019 levels. The company has posted double-digit year-over-year growth every year since 2020 and is expected to do so this year.
Schultz attributed increased interest in organic mattresses as more people switch from conventional mattresses made with chemicals. The company targets higher-end customers, with its adult mattress styles starting at $1,999 — compared to many DTC brands that start at around $1,000. Baby and kids mattresses make up the biggest chunk of the company's revenue, and Naturepedic is capitalizing on this by working with parenting-focused influencers.
Naturepedic is also expanding its physical footprint with more standalone stores; it opened its newest one in Chicago earlier this month. "A lot of consumers want to start their mattress buying journey in stores," Schultz said. "We've also found that our online sales grow between 20% and 30% in that area."
Naturepedic plans to end the year with a total of 25 stores, opening three this year after holding off since 2019. "Hopefully by the end of 2024, we'll have between 35 and 37 stores open," Schultz said.
On the other end of the mattress brand spectrum is Silk & Snow, which is still a young company and largely sells through its own website.
CEO Chow told Modern Retail that the self-funded company has been growing incrementally, having had difficulty fundraising amid the DTC fatigue following Casper's IPO. "The environment was tough at that point, and it made it hard to get investors interested in a mattress brand," Chow said. One logistical advantage Chow named is having a local supply chain, in which Silk & Snow products are sourced and manufactured in Canada.
Chow confirmed the company has been "cash flow positive since day one" and is currently profitable. Through the acquisition deal, Silk & Snow will receive an additional $19.45 million in cash in 2026 based on hitting growth targets and profitability achievement. Currently, mattresses still make up the majority of Silk & Snow sales, but the company is diversifying by expanding into other home categories like furniture and bedding. Last year, Silk & Snow added bathroom products, launching a line of Egyptian cotton bath towels and robes.
Despite differentiations like organic material and expanding product assortments, Chow said the mattress business is very milestone and discount driven. "These purchases are few and far between, so we have to rely on promos to convert the customer when they're ready to buy," he said.
A new mattress launch strategy
Despite all the headwinds facing this category, DTC mattress brands continue to crop up.
Earthfoam launched in November 2022 and "has doubled [sales] every quarter since," according to founder and CEO Karl Shevick, who previously co-founded foam mattress brand Sleep On Latex in 2013.
Shevick admitted that, for years, "many of the bed-in-box startups were no more than marketing firms." So, he's avoiding leaning heavily into those tactics and instead focusing on investing in manufacturing, supply chain and product design. Earthfoam's name refers to the fact that its mattresses are made from 100% natural rubber, a renewable material sustainably sourced from trees in Sri Lanka, that's layered with breathable organic wool and soft quilted cotton.
"We're not opposed to marketing, but we want to use it to complement our offering, not to make up for it," Shevick said.
Earthfoam is also taking time before expanding into retail — which many DTC brands resorted to over the past few years. "We need to provide value to the retailers too," Shevick said. "I don't think anyone has cracked the code on how to combine online and in-store in a sustainable way, but I'm sure it will happen and hopefully we can take advantage of it."
While dozens of mattress companies are still operating today, Wedbush's Basham expects more consolidation in the coming years.
"It's relatively cheap and easy to start one of these companies but driving growth with the increased costs is making it harder," he said.