Startups are using sampling programs to alleviate the cost of returns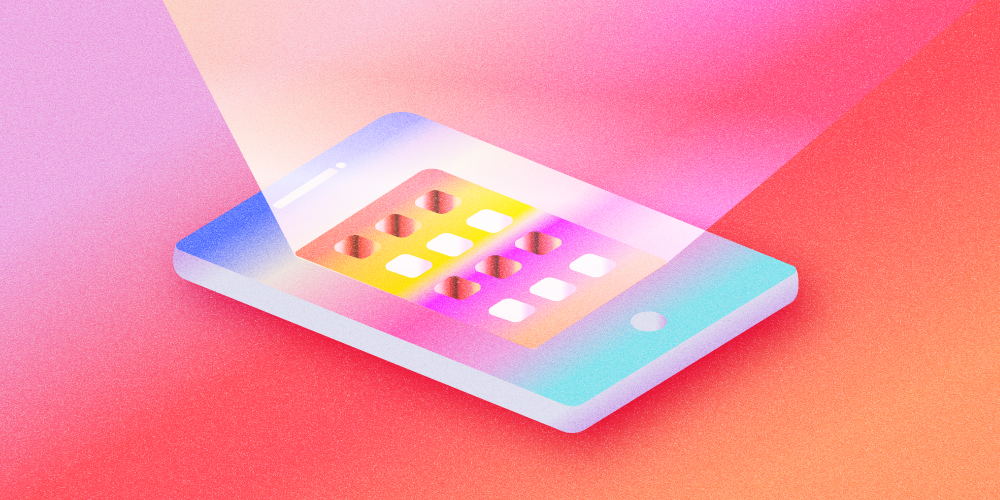 Ivy Liu
This story is part of The Last Mile, a Modern Retail editorial series looking into the strategic changes brands and retailers are making to their logistics and fulfillment programs to be fully prepared for the holiday season. More from the series →
In a bid to lessen the harsh financial blow of returns, fragrance brand Snif devised a sample program that allowed it to minimize returns and avoid scrapping returned products.
"If you have a product that nobody likes, then you will ultimately be crippled by returns," said Bryan Edwards, co-founder and co-ceo of Snif. "But we felt so confident in the quality of our fragrances and the quality of the unboxing experience that we knew that if we got it in customers' hands, we're going to be successful."
As one of the busiest shopping seasons approaches this holiday, some startups are betting that free samples will play a crucial role in preventing returns from eating away at their profits. From November 2022 to mid-January this year, at least 10% of orders were returned per week, data from Salesforce indicated. A free sampling program could help startups minimize the costs that often come with the influx of returns this holiday, such as liquidating tampered items and back-and-forth shipping of full-sized products.
Thanks to its trial program, Snif puts 95% of returned products back into its inventory and maintains a 12.5% overall return rate. Snif customers have the option to get a 2 ml sample alongside a plastic-wrapped full-sized 30 ml bottle. They can choose to return the untampered full-sized bottle for free, but if they choose to keep it, they will be charged $65.
"When we started Snif, one of our primary goals was to provide a high quality, seamless fragrant shopping experience from the comfort of someone's home," Edwards said. Snif has had this try-before-you-buy model since it launched in 2020, though over the years it has made alterations to the model.
Much like Snif, other startups have begun implementing various sampling programs to avoid shouldering the full cost of returned products, while acquiring new customers at the same time. Men's skincare brand Lumin has maintained a 3% return rate due to its trial program, while pet food brand Petaluma's refund rate dropped by 50% after implementing a sample program.
While every company may have a different approach to trial programs, the idea remains the same: companies send a small batch of samples before letting customers commit to buying the full size.
Some startups claim that sampling has been effective in acquiring new customers. Ryan Fritzky, co-founder of coffee subscription company Bean Box said its free coffee-tasting sampler box has helped the company lower its customer acquisition costs on paid media.
Snif found that 80% of people who participated in the trial program kept at least one item. Up to 80% of Snif's SKUs are available for shoppers to sample. As a direct-to-consumer fragrance brand, Edwards said that getting people to try scents without catching a whiff of it can be challenging. Snif is already showcasing products that have the free sample option in its holiday gift guide and is working to add more products to its trial program this year.
"Everyone was accustomed to going into a department store and purchasing fragrance there," he said. "You can't smell fragrance through a computer just yet." The company has also developed a premium unboxing experience for those who join the trial program, which features elevated packaging, to further convince shoppers to keep the full-sized product.
For startups, returns are particularly a profit drain, said Michael Brown, a partner and Americas Retail Leader at global consulting firm Kearney. He said that consumers might not be familiar with the brand yet so they don't know what to expect. By having a sampling program in place, startups can at least manage people's expectations.
"You're sending us a limited supply," Brown said. "You also don't have to send it via the same speed that you might have to send the ultimate product when the consumer is looking for it."
Specific categories lend themselves well to sampling programs. Cosmetics brand Kosas, for example, lets people buy a concealer sample card so that they can try different shadesfor $8. Shoppers could then get site credit for every dollar spent on the sample card.
Caroline Buck, co-founder and CMO of Petaluma, believes that sampling programs also work well for the dog food category given how picky some pets can be.
In February this year, Petaluma began offering 4 oz samples to shoppers. The company charges $5 to ship the sample if the shopper is buying less than $45 worth of merchandise. Petaluma said it sends out 200 samples per month and its refund rate is now down to 2% after implementing the program.
Buck said that the company decided to launch the program after getting requests from customers. "It does take quite a bit to operationalize initially and it can be complicated, but I think like for us it just seemed like a real no-brainer," she said. "People are asking for this and it's not that challenging for us to deliver on."
Lumin, on the other hand, added a personalized touch to its sampling program because more than half of its customers were completely new to skincare. Shoppers initially are asked to take a quiz to give Lumin an idea of what their skin concerns may be and then the company sends a regimen that consists of three different travel-sized products.
"It eliminates the chances of someone trying a full-size product to begin with and being dissatisfied with the results," said Ingrid Jackel, CEO of Pangaea Holdings, the holding company for Lumin. "It's been a critical component of the growth and the success of Lumin because, when you think about it, we're dealing with an audience — the male audience — that has not necessarily yet completely developed a regimen."
At the moment, many startups said that not all of their SKUs are available for sampling as they still figure out how to make the program most effective. Lumin said that out of 50 SKUs, 10 are available in the trial program. Jackel said that the company is working to change that. In the fourth quarter of this year, Lumin plans to expand its free trial program to include more products for shoppers to test out.
"As we're evolving, men are going to be able to try a number of things for free," she said.