'Not a core competency:' Why Moosejaw no longer fits in Walmart's portfolio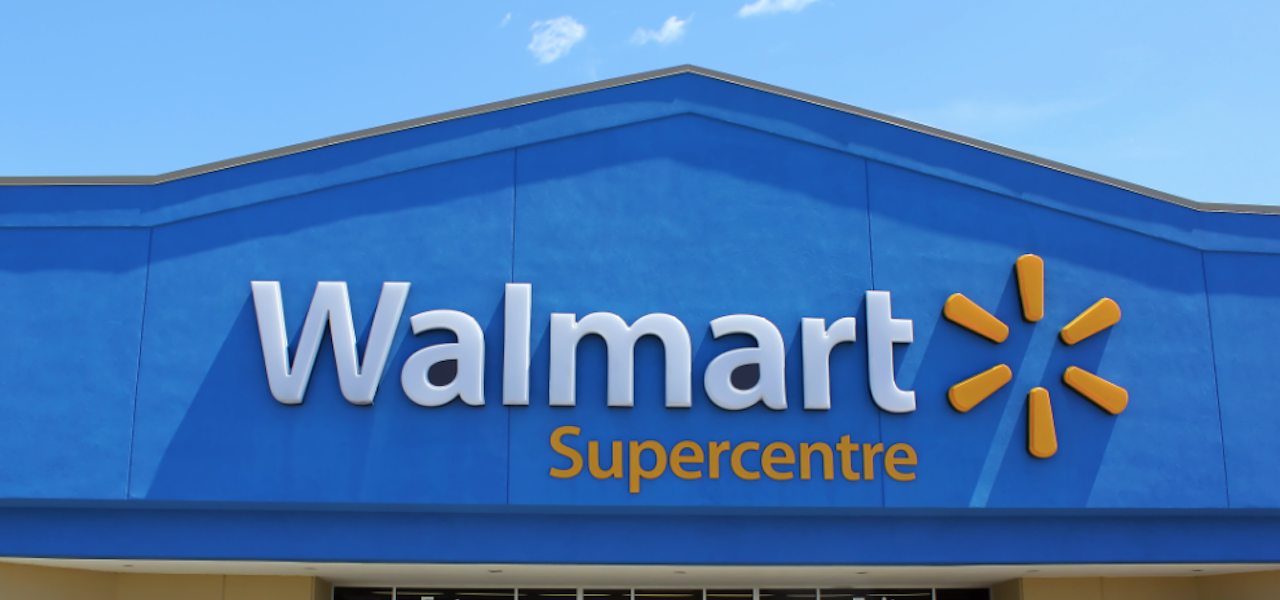 Walmart is offloading another e-commerce asset, Moosejaw, as it looks to streamline its business for the long term.
Last week, Dick's revealed it is buying the outdoor retailer Moosejaw from Walmart for an undisclosed amount. The deal is expected to close in March, and once it's completed, Dick's will run Moosejaw under its Public Lands business. Moosejaw is predominantly an e-commerce platform, although it operates several brick-and-mortar locations in Arkansas, Colorado, Illinois, Kansas, Michigan and Missouri.
"We admire what Moosejaw has accomplished over the past 30 years as leaders in the outdoor industry and look forward to the opportunity to share insights and learn from one another," Todd Spaletto, president of Public Lands and senior vice president of Dick's Sporting Goods, said in a statement. "We believe there's potential to grow the Moosejaw business and provide compelling experiences and an expanded product assortment to its millions of loyal customers."
Walmart bought Moosejaw for $51 million in 2017, around the same time that it snapped up Bonobos and Modcloth as part of a massive acquisition spree. However, many of those acquisitions fell apart over the next several years as Walmart shifted its retail strategy and channels. Now, as it's done with others in its portfolio, Walmart is breaking ties with Moosejaw to focus on other horizons for growth.
Not long before it purchased Moosejaw, Walmart made a major bet on e-commerce. In 2016, it bought Jet.com for $3.3 billion in an attempt to better compete with Amazon. After the deal closed, Jet.com's founder and CEO Marc Lore moved to Walmart to oversee e-commerce operations in the U.S. During Lore's tenure, Walmart bought company after company, acquiring Bonobos, Modcloth, Art.com, Parcel and Bare Necessities in the span of a few years. It also absorbed Shoes.com, which Jet.com had bought for $70 million from IAC.
However, as time went on, Walmart began to refine its portfolio. It sold Modcloth to Go Global Retail just two years after acquiring it. In 2020, Walmart discontinued Jet.com. That same year, it sold Shoes.com to CriticalPoint Capital, a private equity firm that owns JackRabbit and Olympia Sports.
At the time it bought Moosejaw, Walmart championed the company's "large assortment of specialty apparel and accessories, strong industry relationships and rich product content." It also added that "their expertise will help us further enhance our customer experience" and called Moosejaw "another well-established e-commerce player, this time in the active outdoor category."
While Walmart may have had grand ambitions with Moosejaw, "typically, in the industry, there is an issue in terms of integrating… standalone direct-to-consumer or digitally-native vertical brands, consumer brands into larger corporations," Balaji Santhanam, associate partner at Infosys Consulting, said. With Walmart, it was a case of "bringing in all these different brands, but ultimately figuring out who their customer base was… and the brands themselves probably not working out to their best benefit," he told Modern Retail.
Moosejaw is also very different culturally from Walmart, experts pointed out. Moosejaw mainly sells clothing and gear for sports like hiking, running, biking and climbing. While it does sell sporting goods, Walmart is more tapped into activities like hunting and fishing. Its other categories, such as grocery, home and electronics, are widely popular among consumers.
With Moosejaw, "this is not a core competency for Walmart," Barry Thomas, senior global thought leader at Kantar, told Modern Retail. "I mean, this type of merchandising, these types of categories, it's just not what they do."
As part of its acquisition spree, Walmart had hoped to upgrade its overall branding. Bonobos and Modcloth target more well-to-do shoppers, and Moosejaw, too, is more high-end, selling brands like The North Face, Patagonia and Fjällräven.
While Moosejaw and Walmart fill in each other's gaps, they ultimately occupy very different roles in the marketplace. Moosejaw "is very tied into an independent outdoor personality," Karen Kelso, vice president of retail insights for Kantar's Mass and Club Consulting division, said. "They also carry brands and products that are on the more upscale side. So they're going to have a product range that's a bit similar to REI, in that respect." In terms of its audience, Walmart "feels a bit more rural, a bit more middle-income and a bit more outdoorsy, focused on very specific activities," she told Modern Retail.
Dick's Sporting Goods, like Moosejaw, is also more focused on experiential retail. "I would say they're one of the more innovative ones in the market right now," Santhanam said. To date, Dick's has built three House of Sport locations that feature rock climbing walls, batting cages and putting greens. Moosejaw, meanwhile, organizes events in local communities, hosts an online "Gear Kitchen" and has a digital card game called "Moose Draw."
Back in 2017, Walmart was focused on buying more retail brands. Today, it's focusing on omnichannel and services that have better margins, like healthcare and finance. In 2019, Walmart launched Walmart Health to deliver primary and urgent care services for local customers. It acquired the telehealth provider MeMD in 2021, partnered with UnitedHealth Group in 2022 and is in the process of building 16 new health centers in Florida by fall 2023. Last December, media outlets reported that the Walmart-backed fintech start-up One would launch a buy now, pay later service. Walmart also offers a credit card through Capital One and hosts a money transfer business online.
"For Walmart to really grow, they have to move beyond traditional retail," Thomas said. Healthcare and financial services, he explained, help Walmart "get where [they] have to go." "If you're a retailer, and you only generate profits off selling physical products… it's going to be a very bleak future," he added. "Many of those retailers are terminal. They're just not going to be able to compete with someone like Amazon and Alibaba… [Walmart] has to continue to build out an ecosystem that's far more diversified than simply selling products."
While Walmart could have waited to sell Moosejaw, experts told Modern Retail that the timing of the deal makes sense. Right now is a tricky time for mergers and acquisitions, Thomas pointed out. Global mergers and acquisitions were reportedly down 37% year-to-date in December. "There's fewer buyers buying assets right now," he said. "So you want to take what you can get right now."
Many outdoor brands also experienced a surge in sales in 2020 and 2021 as people looked to spend time away from home. "Every business I'm aware of with sporting goods as their focus had an exceptionally good year and last two years," Kelso said. After that, "they kind of tapped out… Right now is a good time to sell, cash out all the gains that you had made during those times."