Non-alcoholic marketplace Boisson is helping restaurants build out zero-proof menus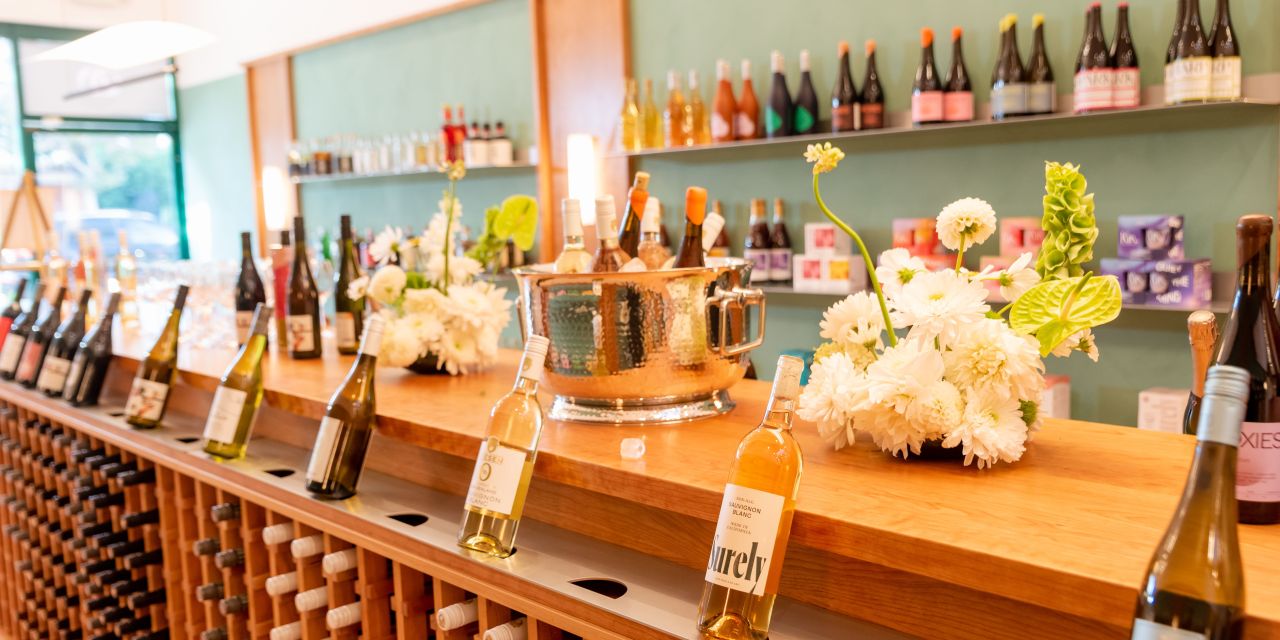 Boisson
Restaurants and bars are updating their beverage menus to offer more zero-proof options. For one non-alcoholic drinks retailer, this is creating new opportunities to scale business.
"It's the only drug that people look at you weird for not doing," said Boisson CEO and co-founder Nick Bodkins. "It shouldn't be on a different menu. It shouldn't be something you have to ask for separately. It's just part of the menu."
Boisson is an online non-alcoholic marketplace that also has five stores in New York and one in Los Angeles. It carries more than 125 non-alcoholic beverage products, including alcohol-free wines and beers to spirits alternatives. And this summer, it's focused on growing its wholesale business to provide on-premise distribution to restaurants and hotels around the country.
Overall, the non-alcoholic beverage space is growing as people cut back on drinking: in 2021, NielsenIQ found that 22% of respondents said they were drinking less. In turn, non-alcoholic beverage sales went up: year-over-year non-alcoholic drinks sales hit $3.3 billion 2021, which includes 113% growth of the non-alcoholic spirits market alone.
Trends like the sober-curious movement and Dry January appear to fuel activity in the sector: Nielsen also found that in the first two weeks of January 2022, non-alcoholic products saw a 19% increase in sales while alcohol sales were down 6.7%.
Boisson launched in 2021 and in August announced $12 million in seed funding. One of the goals of the fundraising was to help Boisson ramp up its distribution arm, and it now has three dozen on-premises accounts, including Michelin-starred Kochi in New York and José Andrés' restaurant at the Ritz-Carlton NoMad. Boisson receives roughly 10 to 20 new inquiries a week, according to Bodkins.
Bodkins said distributing to restaurants helps stand out from other non-alcoholic beverage distributors — a diner who enjoys a particular alcohol-free wine or vodka alternative can find it online on the marketplace later. And it works in the other direction, with Boisson now being able to market to its existing customers where other restaurants are carrying their favorite beverages.
"When a new restaurant or a new bar starts carrying products, and they buy them from us, we can actually tell customers that have bought it previously that it is now available there," Bodkins said. "So it's bringing this off-premise to on-premise notion into reality in a way that just hasn't really been done before."
He's certain, however, about one thing: don't call it a mocktail. The name, he said, implies sugary juices or mixers. Instead, restaurants are opting for monikers like "zero-proof cocktail" or "NA," for non-alcoholic beverages.
Bodkins said the more that zero-proof beverages are equated to crafted beverages, the better they sell. He compares it to someone ordering a decaf coffee, a rather normalized drink order that's on the same menu alongside caffeinated coffee.
He also sees growth potential for restaurants that invest in having well-crafted zero-proof cocktails.
"Interestingly enough, on the bar menus, the closer that the cocktail gets to the same price as a regular alcoholic cocktail, the more the cocktail sells," he said. "The ingredients aren't any less. The amount of time that it takes for the bartender to make it isn't any less."
Jayma Cardoso is the founder of Montauk's The Surf Lodge that's been working with Boisson this summer to bolster its zero-proof menu. Cardoso started working with Boisson in December 2021 at her other offering, Snow Lodge, at the St. Regis in Aspen, Colorado. She told Modern Retail that non-alcoholic drinks are popular not just with sober guests, but those who are looking for an "elevated" drink without negative next-day effects.
"We've had guests at The Surf Lodge mix in zero-proof drinks with regular cocktails as well as taking full nights off from drinking, but still looking to enjoy the more complex flavors of an NA alternative," she said.
Partnering with Boisson, Cardoso said, has allowed her restaurant to offer more choices to guests. Top sellers include the alcohol-free Giesen rose, zero-proof gin cocktails like the Sun Drop and the Montauk Minute, and On Dry Land, a zero-proof ginger mojito.
"We find that providing NA options allows our guests to relax while reaping the benefits of a night free from alcohol," Cardoso said.
To be sure, zero-proof offerings are still in an experimental phase. It takes time for proprietors like Cardoso to determine what sells. And on the retailer side, Bodkins said the popularity of the space means there's an overwhelming flood of new offerings.
In turn, Boisson is charged with being critical and selective about what it's putting in its shops and offering to restaurants. Bodkins estimates that the company accepts about 8% to 9% of new non-alcoholic beverage products that are pitched to Boisson's sampling team.
"People are still in discovery mode," Bodkins said. "They're still trying to figure out what they want to do, what they want to drink, and how they want to sort of interact with NA."
Brian Duncan, a vice president at hospitality service provider me&u, said offering an assortment of non-alcoholic beverages is "a huge opportunity" for restaurants, hotels and bars. And that means drinks that are not traditional sodas, seltzers or sports drinks, but something that's elevated for dining out that can appeal to people whether or not they partake in drinking alcohol, Duncan said.
"Those are great for pre or post-workout and throughout the day, but there's not much functional beverage for the evening," he said. "Maximizing these NA solutions allows you to still have the experience without the guilt of, 'This is day five I've been drinking.'"
The popularity is on the rise: me&u found in a recent survey that one-third of U.S. consumers expect bars and restaurants to have a good range of alcohol-free beverages,
And since beverages are a high-margin menu offering for restaurants, having crafted drinks or non-alcoholic wine boosts check totals in a way that fountain sodas won't, Duncan said.
He envisions continued growth in this area as more restaurants and hotels increase non-alcoholic offerings, as well as more suppliers, distributors and retail operations.
"Within the non-alcoholic industry, there's a lot of opportunity for growth," he said.