'Like a car dealership': How Impossible Kicks is trying to become a digital resale empire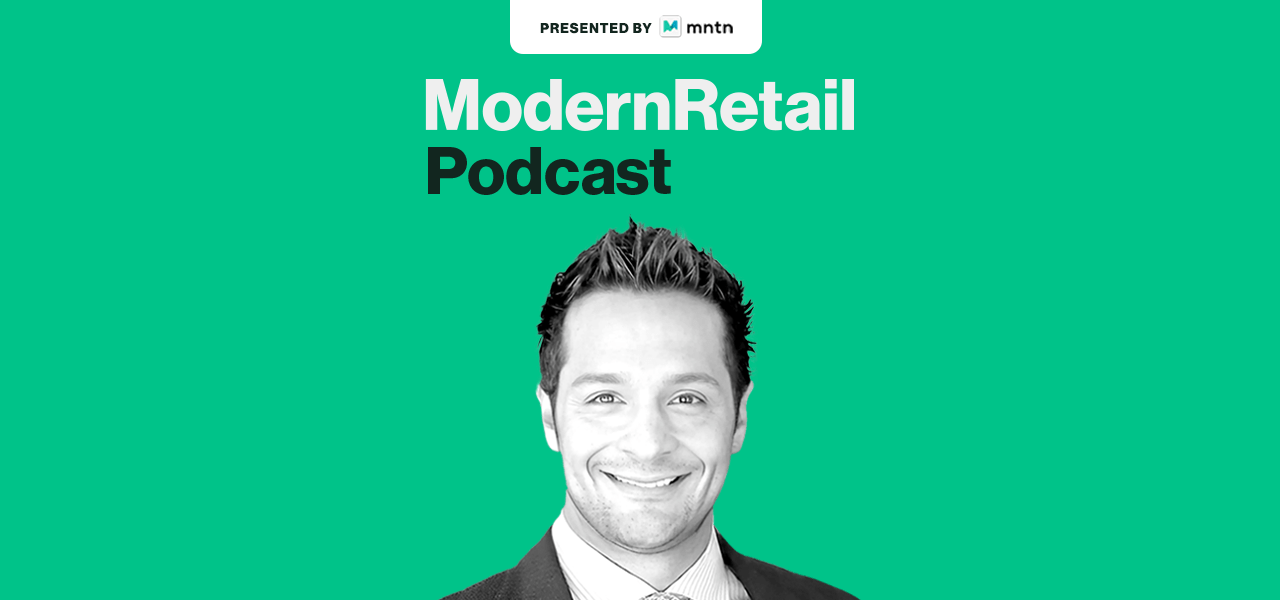 Subscribe: Apple Podcasts • Stitcher • Google Play • Spotify
Sneaker resale marketplace Impossible Kicks is taking a more analog approach to sneaker resale.
In a world where most valuable hype beast-esque kicks are sold on platforms like StockX, Impossible Kicks has been focused on opening stores over the last two years. It now has over two dozen locations in ten states, with plans to open seven more this year. But it also is now expanding into online, trying to compete more directly with its digital counterparts. So far, the business has been working: the company brought in around $50 million last year and expects double that in 2023.
According to co-founder and CEO John Mocadlo, Impossible Kicks' success has been in the way its standardized operations. "We've been extremely successful with it just because we set up all of our sneaker stores kind of like a car dealership," he said on the Modern Retail Podcast. That is, "we train the associates like essentially salesmen from a car dealership."
There's a lot more to it than that, but that's the underlying ethos of what helped the company grow. Now, Impossible Kicks has big plans to expand its digital presence — which currently represents about 10% of its revenue — as well as go beyond footwear and apparel into luxury watches.
One of the things that helped Mocadlo grow his company was partnering with the right people and being in the right place at the right time. His business was predicated on brick-and-mortar retail, and that takes a lot of capital to do well. "When we realized — hey, we're going to be the alpha in brick and mortar' — we knew that we had to A, raise money and B, move as fast as possible," he said.
Now, the company has raised millions of dollars and is investing that into expansion. That being said, Mocadlo added that "on a consolidated basis, the box retail is extremely profitable as a whole."
But even as store sales continue to grow, Impossible Kicks is trying to make sure it figures out the right formula for online. That space is much more crowded and filled with big names. "There are some fantastic companies that are DTC with resale — StockX, Goat, Stadium Goods are all fantastic companies," he said.
But the one thing he doesn't want to do is grow to big and ruin the brand cachet the company has thus far built. "We've launched [online] very slow, because there's a lot of fraud in our field of work," Mocadlo said.
Here are a few highlights from the conversation, which have been lightly edited for clarity.
Why raising capital was so important
"There are some fantastic companies that are DTC with resale — StockX, Goat, Stadium Goods are all fantastic companies. So when we realized — 'hey, we're going to be the alpha in brick and mortar' — we knew that we had to A, raise money and B, move as fast as possible. We were very lucky in the very beginning, we had an angel investor that really believed in us. And we were able to raise a little more than $1 million within the first 90 days of opening the business, which was just kind of a gift. It was kind of like some divine intervention."
On using the stores to grow the online presence
"We've launched [online] very slow, because there's a lot of fraud in our field of work. So [we made sure] we got all the processing, right, all the deployment right. And we launched in September, with our first month really being in October. And we have software that actually will — let's say you live in West Hartford, Connecticut, and you purchase a shoe, what will happen is it'll ping my West Hartford store to see if it has the inventory. If not, it'll ping my New Jersey store. And then it'll keep pinging the store closest to that zip code until that item fulfills. And then it will ship from that store. And we ship everything same-day. So that's another good thing; if a lot of people have ordered sneakers online, they know it's a long turnaround time — it could be anywhere from a week to three weeks to get your product. With us, typically, we're two to four days at the very latest, depending on where it ships from in the country."
Expanding into apparel and luxury watches
"So we do apparel and accessories. We do about 85% of sneaker sales, 15% apparel. We carry brands like Bape, Essentials, Antisocial, Chrome Hearts, Gallery, Spider, Hellstar — some of the staple brands and a lot of the up and coming brands. And everybody always likes to get a fit with their sneakers. But we actually are expanding into luxury watches, which is going to launch probably within the next 30 days. We've been working on it for the last five months. And on our website, you're going to be able to get a Rolex, AP, Patek, Vacheron, Richard Mille. So if you really want a Rolex Hulk, you're going to be able to get it from the company that we're collabing with, and their authentication process is phenomenal."