Levi's DTC sales were a bright spot in its first-quarter earnings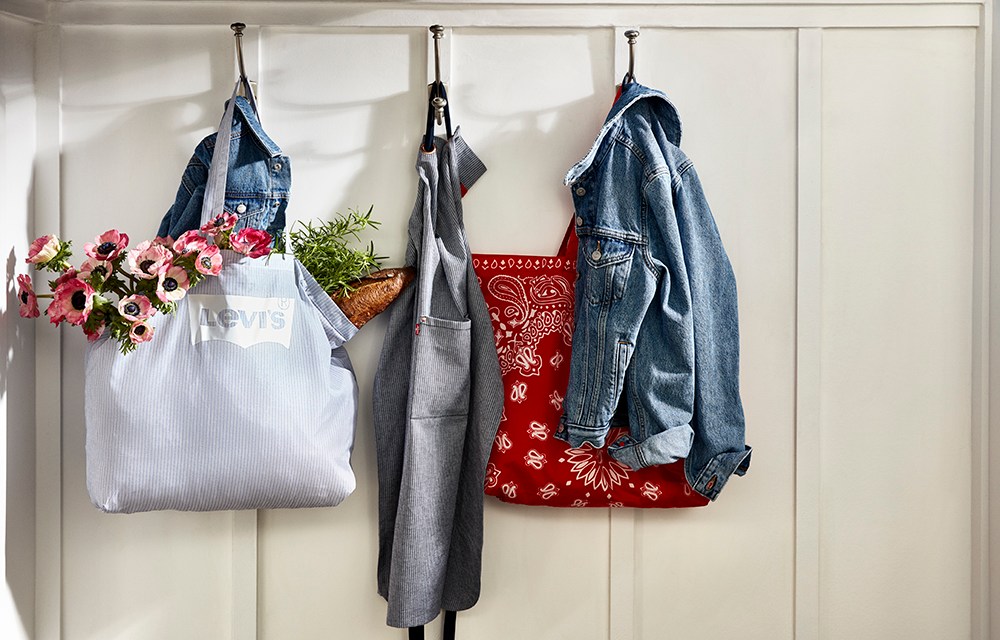 Target x Levi's
Despite solid results from its direct-to-consumer division, Levi Strauss' revenue growth slowed in the first quarter.
For the three months ended February 26, Levi's posted revenue growth of 9% on a constant-currency basis to $1.7 billion. But the pace of growth decelerated compared to a 22% increase posted in the same period last year. The jeans maker also posted a 41% drop in first quarter profit to $115 million from $196 million a year ago. Gross margin dropped to 55% from 59.8% in the year-earlier quarter, in part due to rising product expenses and lower full-price sales.
Levi's said its DTC sales rose 12% in the first quarter and orders from e-commerce increased 11%. The San Francisco-based company said sales from DTC stores and e-commerce contributed 42% to overall first-quarter revenue.
"We delivered strong growth in our international business and record-breaking revenue performance in our direct-to-consumer channel," said Chip Bergh, president and chief executive officer of Levi Strauss in a press statement.
But, those gains were offset by a 10% rise in selling, general and administrative (SG&A) costs to $785 million compared to $709 million last year.
Jessica Ramirez, a senior research analyst at Jane Hali and Associates, told Modern Retail that Levi Strauss posted "decent results" given the current climate and the several macro problems that are hurting a majority of apparel-based companies.
"Overall, there are weaknesses as we know in wholesale, which they did mention today," said Ramirez. She added wholesale continues to be difficult in the mass channel in which Levi's operates. For the first quarter, revenue from the Levi Strauss wholesale sales channel increased 2%.
"That really [comes] down to the difficulty we're seeing with the consumer and that lower price point. So, that I think we may continue to see to be an issue throughout the year," added Ramirez
Still, Ramirez added that the company's retail strategy is a "modern playbook" given its strong focus on localization and its overall approach to digital orders. "I do think overall, Levi's continues to be a brand with a lot of momentum behind it. A lot of their assortment continues to be strong. It's very consumer focused."
Bergh added, "this past quarter in the U.S., we were the market share leader among the key 18- to 30-year-old consumer, and we continued to grow share in our women's denim bottoms business, further narrowing the gap to number one."
Ramirez said Levi's is able to provide the consumer what they're looking for and added that their "store assortment overall is very strong."
In 2021, Levi Strauss expanded its portfolio into athleisure with the acquisition of Beyond Yoga.
"I can see there's more attention to this acquisition now, it's looking positive. When you look to the activewear workspace, it's very competitive. Especially at the moment, there's a lot of brands out there, but Beyond Yoga does have a good stand in this competitive market," said Ramirez.
Ramirez said the way Levi's is going to market with Beyond Yoga, by opening more stores and hosting more in-person events, puts them in a "really good position" in a competitive market. Beyond Yoga opened its first store in September in Santa Monica, and its parent company has said there are more stores on the way.
In 2020, Levi's started focusing on a turnaround strategy "mimicking part of a page from the Nike scenario" when it increased its tech investments and accelerated its DTC growth, said Ramirez. "And that playbook, really, it's creating a halo effect."