Job postings show Authentic Brands Group sees growth via international markets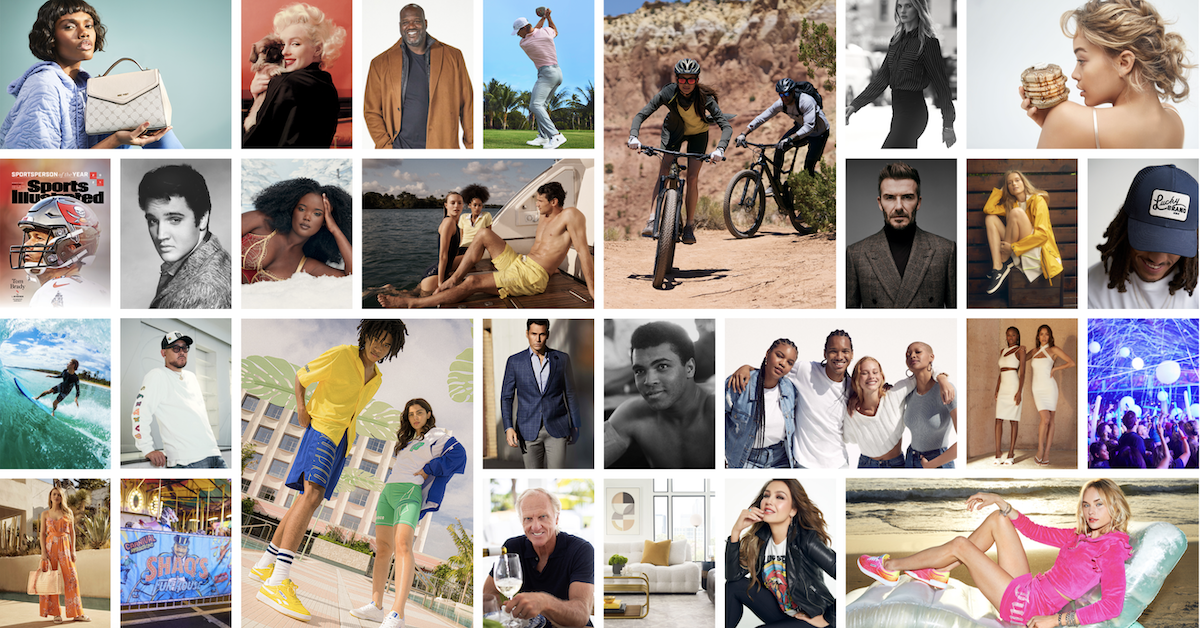 Authentic Brands Group
Authentic Brands Group — which oversees more than 40 brands, including Aéropostale, Brooks Brothers and Eddie Bauer — is building out its teams abroad as looks to grow its international presence.
The company recently posted job openings for an svp/head of Japan, svp/head of South Korea and svp/head of Brazil, according to its corporate website and LinkedIn. Authentic also has vacancies for an evp/head of Asia Pacific, general manager of India and business development manager of Latin America.
Authentic, which positions itself as a "global brand development, marketing and entertainment platform," often partners with other companies to license and merchandise its wide variety of brands. This includes the rights to Sports Illustrated, Elvis Presley and Marilyn Monroe. Authentic generates more than $25 billion in global annual retail sales, and international accounted for 21% of its licensing business in 2020, according to an S-1 it filed with the U.S. Securities and Exchange Commission. Currently, international stands at 30% of the business, according to Bloomberg — a number that Authentic's CEO, the Canadian billionaire Jamie Salter, wants to bring up to 50%. By bringing on new executives to oversee markets abroad, Authentic is signaling its determination to make that possible.
All three of the newly-posted svp roles point to Authentic's growth ambitions. One involves leading "expansion efforts" in Japan and calls for the candidate to "work with corporate leadership to execute a strategy focused on increasing Authentic's brand presence in these territories." Another role involves leading "expansion efforts" in South Korea and says a candidate must "work collaboratively with Authentic's corporate international leadership team to develop and execute the strategy for expansion in the region." The Brazil position calls for a candidate to "build, lead and direct the business development for Brazil" and "maximize supply chain connectivity within the region."
These roles build on Salter's approach to expanding the business. In the S-1 dated July 2021, Authentic said it planned "to expand our brands' global distribution by enhancing their regional relevance and appeal through localized marketing, distribution and product strategies." "We believe that international markets represent a significant growth opportunity, where some of our brands have strong recognition and are in the early stages of establishing a large footprint," the S-1 read. "We believe a balanced global portfolio will be an increasingly important part of our business strategy going forward."
Authentic is already an international business, with its brands carried in more than 130 countries around the world. Some brands are North America-based, while others — such as Ted Baker in the United Kingdom, Hunter in the United Kingdom and Tretorn in Sweden — are not.
At the same time, "not all of their brands are international," Neil Saunders, managing director at GlobalData Retail, told Modern Retail. "Some of them are very localized. Some of them are regional brands. And some of them really only have a presence in a handful of countries… There's a lot of scope for them to internationalize a lot more of the brands that they have, and I think that's what they are trying to do."
Many of Authentic's brands are more dominant in the United States. Aéropostale, Lucky Brand and Barney's New York, for instance, are all headquartered in major U.S. cities such as Los Angeles and New York City. Authentic has been trying to bring its brands that are popular in the U.S. to more shoppers around the world. Last month, Authentic and the CCC Group signed a deal to expand Reebok (which is headquartered in Boston) in central and western Europe. Last September, Eddie Bauer (which is headquartered in Bellevue) stepped up its expansion in Japan in partnership with local company Itochu.
Authentic is selecting markets where it sees growth potential, Saunders said. Many of its brands are luxury brands, and Japan and South Korea are countries where other luxury players have found success. Asia, more generally, is also a booming market. Kering, which owns Gucci and Balenciaga, made the majority (40%) of its revenue from the Asia-Pacific Region in its first quarter. LVMH said a third of its sales came from Asia in the first half of the year.
Brazil is also in demand because it is "a bit more of a growth market," Saunders said. "Western brands are becoming more important [there]." Last month, for instance, H&M announced it would launch in Brazil in 2025. "With a population of over 210 million in Brazil and a strong appreciation for fashion, there is considerable potential for expansion in the market," H&M said in a statement.
There's a few routes Authentic could take in expanding abroad, analysts told Modern Retail. Authentic could partner with international retailers via wholesale or brand partnerships, or it could do direct selling via physical stores or pop-ups, Saunders explained. Authentic could also try to add more brands to its portfolio through acquisitions.
In the past, Authentic's playbook has been to acquire brands that are struggling, and then turn them around for a profit. Last month, it said it had received permission to acquire Rockport, a shoe company that filed for Chapter 11 bankruptcy twice in five years. In 2021 alone, Authentic took over Reebok and the "heritage brands" of PVH Corp. and acquired Eddie Bauer in partnership with SPARC Group, LLC.
Still, "what I don't think they'll probably do is look at massive retailers within certain geographies and just acquire them for the sake of distribution," Saunders said. "I don't think that's what Authentic Brands has ever been about. And I don't think it fits with their strategy. What they'll look for is the brands that they can grow."
Growing its footprint abroad could also help Authentic with its eventual public offering, Sky Canaves, a senior analyst at Insider Intelligence, told Modern Retail. Authentic filed for an IPO in 2021 but postponed its plans to go public and is now targeting an IPO date of 2023 or 2024, according to CNBC.
"They'll really be looking to show investors that they can demonstrate improvements in top line growth," Canaves said. "They're making the companies that they acquire much more efficient, but their top line revenues did not grow nearly as much. So that's something that they'll continue to work on, and part of that comes down to partnerships and who they work with globally."