Global breakdown: How luxury retailers' sales stack up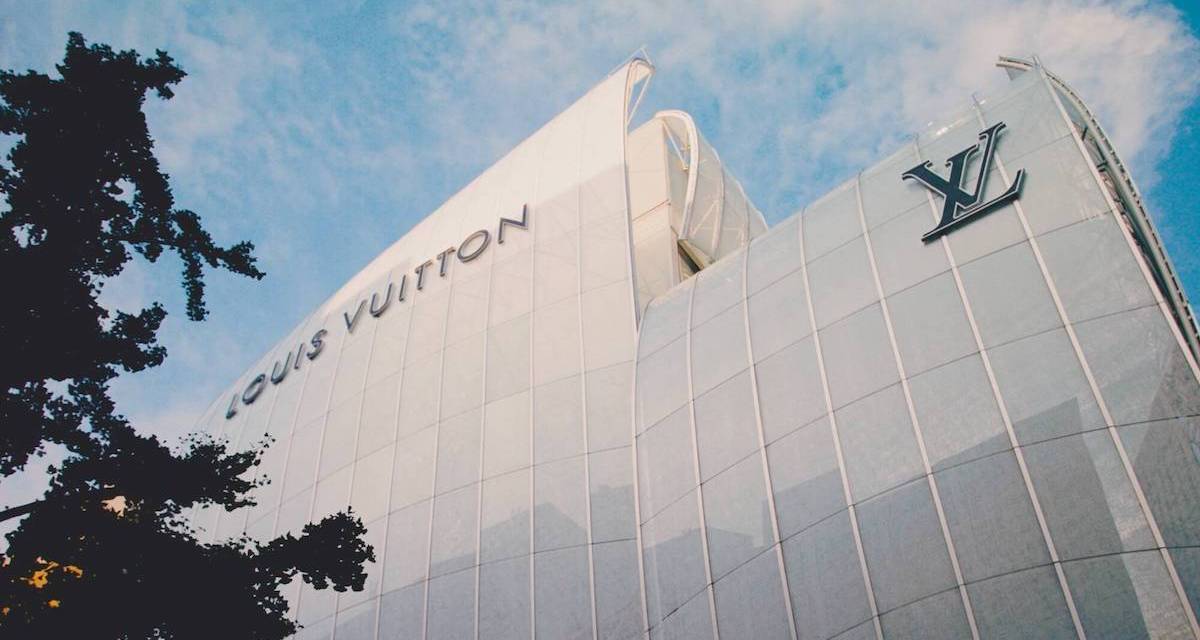 LVMH/ARR
Luxury fashion retailers are maintaining momentum, even as mass-market apparel brands are seeing demand wobble.
On Tuesday, LVMH reported a record revenue of €42.2 billion ($46.63 billion) for the first half of 2023. Its net profit rose 30%, thanks to "double-digit organic revenue growth" across all categories, except for Wine and Spirits. Fashion and Leather Goods (which includes brands such as Louis Vuitton, Christian Dior and Celine) was its best-performing sector, with sales up 17% year-over-year.
While LVMH acknowledged macroeconomic headwinds, the luxury sector as a whole is in a relatively strong position. This is because it caters to a clientele that has more disposable income and tends to remain insulated from inflation. Burberry Group, Hermes and Kering — all of whom reported quarterly results in the last two months — said they saw a spike in overall revenue during their first fiscal quarters. McKinsey expects luxury sales to "outperform" the rest of the industry in 2023 and rise 5% to 10% over the course of the year.
However, the luxury landscape remains split in some ways. While many of its customers are deemed 'affluent consumers,' luxury also caters to aspirational consumers, or people who typically buy entry-level items once or a few times a year. That group isn't spending as much on luxury at the moment, Jane Hali & Associates' Jessica Ramírez told Modern Retail. The brands that manage to resonate more with that first group of affluent shoppers — like LVMH, Ramírez said — are standing out more.
Taking recent luxury earnings into account, here's a look at some of the strengths and losses major players are seeing right now. Put together, three trends come to light: Increased sales in Asia, lukewarm sales in the U.S. and a booming tourist season in Europe.
Growth in Asia
Many luxury fashion retailers are seeing a bounce-back in sales from China after Beijing lifted its zero Covid restrictions and shoppers rushed to resume in-person shopping.
Burberry, for example, said comparable store sales in China rose 46% from the same period a year ago. "We have made good progress in the quarter delivering high teens comparable revenue growth led by the ongoing recovery in Mainland China," CEO Jonathan Akeroyd said in a statement.
Hermès, likewise, pointed to a "very good Chinese New Year" and mentioned "strong momentum" in the country. In January, it reopened its Nanjing store at a new address after renovating the business, which also helped increase its reach. Kering, which owns Gucci and Balenciaga, made the majority (40%) of its revenue from the Asia-Pacific Region in the first quarter, according to its earnings presentation.
Speaking during an earnings call on Tuesday, LVMH Chief Financial Officer Jean-Jacques Guiony said he was "very satisfied" with business in China, which makes up the majority of sales in Asia. During the first half of the year, LVMH racked up a third of sales in Asia, 23% of sales in Europe, 24% of sales in the U.S., 7% of sales in Japan and 12% in the rest of the world.
While China's retail sales have improved, the economy is still navigating its post-pandemic recovery. Retail sales jumped 3.1% in June, slowing from a 12.7% rise in May. Analysts had expected growth of 3.2%, according to Reuters.
Mixed performance in the U.S.
On the opposite end of the spectrum, several luxury brands aren't seeing the growth they'd like in the United States.
For LVMH, U.S. sales were up for the first half of the year, although they lagged behind other markets like Japan and Europe. LVMH attributes this to "softer demand from American consumers compared to other Western clienteles," as well as "continued growth in American purchases outside of the U.S.," according to deputy director of financial communications Rodolphe Ozun.
Unlike last year, where LVMH had a "very strong first half in the U.S. and Asia was more muted," this time around, "we have the opposite," he said.
While Kering didn't divide up North American sales, its revenue in that region (including e-commerce) dropped by 18% during its first quarter. For context, its revenue was up 15% in Western Europe, up 30% in Japan and up 10% in Asia-Pacific. North America is its third largest market, accounting for 21% of its revenue.
"Kering's performance in the first quarter remained mixed, as we had anticipated. As we work to augment the desirability of our brands and raise their profile in key markets, we are encouraged by the gradual improvement in activity month after month during the period," CEO François-Henri Pinault said in a statement.
Standing apart from the pack, Hermes saw a 19% growth in sales in the Americas, "thanks to the good momentum in the United States," according to its earnings report. Hermes opened a new store in Naples, Florida during the first quarter, its 40th store in the U.S.
A boost in tourism
Many luxury brands also got a bump in revenue from tourists who increased spending during the spring and summer.
Hermès, for example, cited "very solid growth" in Europe, particularly in the U.K. and Italy, "driven by the increase in tourist flows."
DFS Group, a private group under LVMH, "benefited from the return of tourism to Hong Kong and Macau primarily, with a more gradual comeback in other geographies," Christopher Hollis, LVMH's head of investor relations, said.
Where tourists go can also depend on where they can receive a VAT (value added tax) refund. Major travel hubs such as Italy and France still offer tax breaks to tourists to offset the cost of their purchases. The U.K., post-Brexit, does not. Last year, Burberry warned that London was losing out to other European cities over the VAT rule.
In its earnings report, LVMH said that "in France, the strong performance of La Samaritaine in Paris confirmed its appeal as a destination, within the context of an increasing number of Asian tourists." LVMH also added that "Le Bon Marché, which is growing strongly, continued to develop innovative concepts and benefit from a loyal French customer base as well as a return of international travelers."
Globally, many of these players are in a good position to capture sales, Ramírez said. "LVMH recently has done very well in opening up more to the consumer, tapping more into consumer interests, either through partnerships with the right influencers or tapping into the right categories," she said.