'It used to be, look at these two Shark Tank kids coming to monetize our industry': Mad Rabbit CEO Oliver Zak on gaining acceptance from the tattoo community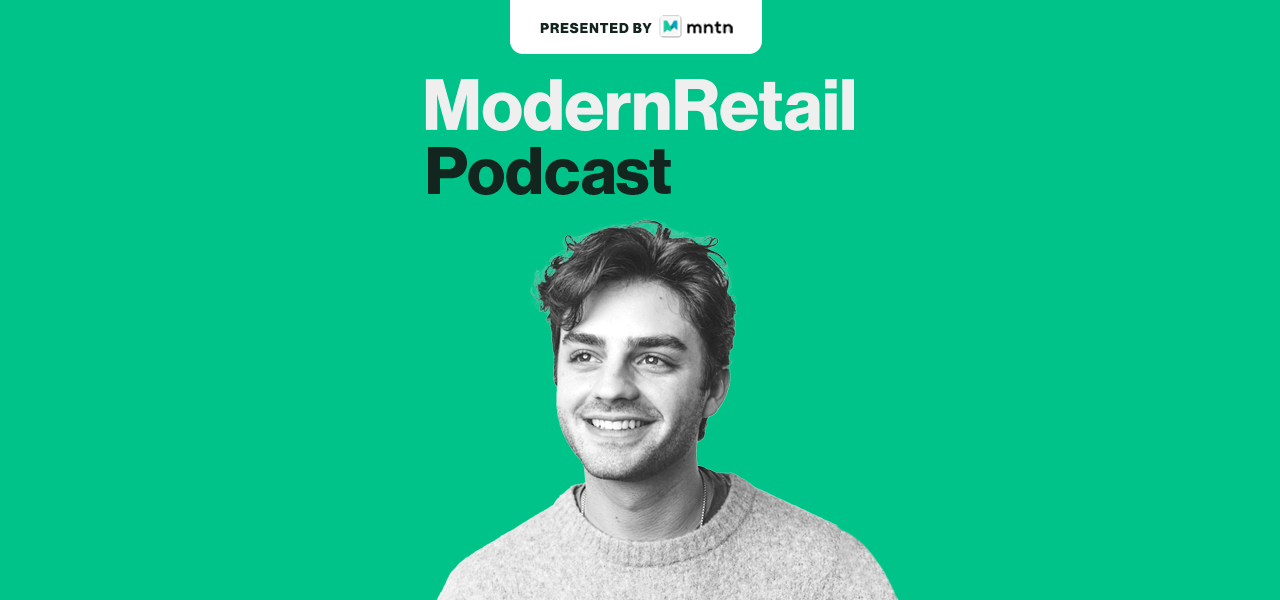 Subscribe: Apple Podcasts • Stitcher • Google Play • Spotify
Tattoo care brand Mad Rabbit has a mission to make a growing niche of body care mainstream.
The company, which first launched in 2019, makes products for people with tattoos. That includes body washes, balms and other aftercare needed to make sure the ink doesn't fade. And while it's recorded large sales growth year-over-year, seeing over 100% sales growth over the last two years (with the help of an appearance and subsequent deal on the show "Shark Tank"), it believes mass retail is the next arena in which to prove itself.
"Where do you go [from where we are now]," said co-founder and CEO Oliver Zak, "it's beauty and mass." Zak joined the Modern Retail Podcast this week and spoke about his ambitions for the brand.
The mass part of the retail expansion equation is already in the works. Just this week, Mad Rabbit unveiled plans to expand to over 1,800 Walmart locations. But the question is: how do you ensure that people will buy the products on the shelf?
According to Zak, it's a question of messaging. "I think a big key is screaming tattoo on the signage opportunity that you do have," he said. "I've never walked down a Walmart and seen anything related to a tattoo before."
Another big part of his strategy is gaining acceptance from the tattoo community. "When we first entered the industry, the biggest barrier we had was that we weren't tattoo artists," Zak said. "Many of them have a problem with 'outsiders' coming in and making money off the backs of tattoo artists. And to a certain extent, that is what we're doing."
But over the years, Mad Rabbit has tried to partner with all types of tattoo artists and make them know that they aren't mere suit-and-tie interlopers. That has begun paying dividends now, Zak said.
"This past year at conventions," said Zak, "it's been nothing but love."
Here are a few highlights from the conversation, which have been lightly edited for clarity.
Why Mad Rabbit is on Amazon
"We've seen some of our Shopify customers transition to Amazon customers. I think a huge benefit of that is the two-day shipping. People love the Prime badge. I do too. I actually ordered Mad Rabbit from Amazon as opposed to our website. You can't be at the two-day shipping and I think it tends to be people who wait until the last minute to order their tattoo aftercare. Say, their appointment — it's later in the week, I'll pick it up later. But you get to 48 hours before and you're like, oh shit, I gotta get my aftercare. So that's the importance of us selling in tattoo parlors as well. That's kind of another third leg of our retail strategy — having that point of care… where the artists can say, the best thing for your tattoo is at the front — go pick it up there."
How Mad Rabbit gained industry acceptabce
"When we first entered the industry, the biggest barrier we had was that we weren't tattoo artists. Many of them have a problem with 'outsiders' coming in and making money off the backs of tattoo artists. And to a certain extent, that is what we're doing. And that's why it's very important that we add value back to these tattoo artists and the tattoo community. But beyond that, I think over the course of the last three years, I've seen firsthand — whether it's the conventions I go to or the artists I'm talking to — the general opinion of, it used to be 'look at these two Shark Tank kids coming to monetize our industry,' to 'oh, these guys aren't so bad, and their products are pretty decent,' to this past year at conventions. It's been nothing but love. So I think it's been a process of giving back and being a platform for these artists to showcase their work."
On getting people to notice the product in mass retail
"We're still proving it out for sure. But I think a big key is screaming tattoo on the signage opportunity that you do have. I've never walked down a Walmart and seen anything related to a tattoo before. So if I'm a tattooed person, if I'm debating what body wash to buy and I see 'Got tattoos?' or something that you know very clearly evokes that we're a tattoo brand, I think the sheer foot traffic should allow for a very successful partnership. Outside of that, we're going to have to get creative on on advertising. We've historically been a very digital focus brand. I think that's our strong suit. But now we had the opportunity to do out-of-home and TV ads and more top-of-funnel things that will help people get more familiar with the brand as they walk down the aisle of Walmart."