'It makes business sense': Why Access VC is funding sexual wellness companies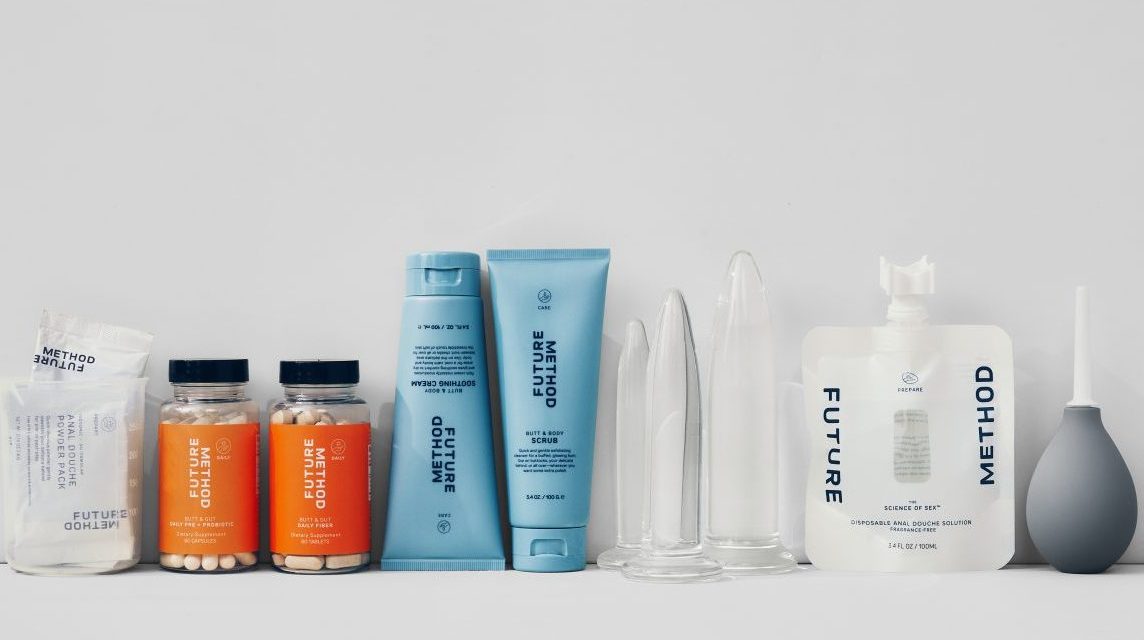 Future Method
At a moment when venture capital firms are becoming more selective about which startups to back, one firm is aiming to bust the taboo around sexual wellness and intimate care products.
Access VC is backed by Reckitt, the UK-based CPG company that focuses on health and hygiene products ranging from Airborne to Veet. The venture arm looks to invest in up-and-coming health and wellness companies.
One unifying thread is tackling products that specialize in often overlooked or underserved areas: like sexual wellness products from Maude, bladder control supplements from Jude or children's constipation medication from Begin Health.
"We have a very clear purpose aligned to Reckitt, which is to invest in startups that create access to the best quality health, hygiene and nutrition," said Charlotte Schofield, venture director at Access VC.
Since launching in 2020, Access has put $50 million behind 30 start-ups of varying stages. As of January 2023, the portfolio generated $120 million of annual recurring revenue, with at least $100 million raised in follow-on capital.
Modern Retail spoke with Schofield about Access and its mission. The following conversation has been edited for length and clarity.
The Access VC portfolio spans many categories related to health and wellness. How has Access VC decided what subsectors in health and wellness are worth investing in?
Clean and natural ingredients is one which we are putting a lot of focus into at the moment. There's so much opportunity for us to look at the products that we're putting into our body and seeing if everything in there is needed. That's an area we're really excited about.
And then, revolutionizing intimate wellness. We've made a couple of investments in that space recently, one with Maude and one with Future Method, and we're very passionate about these brands that are helping consumers to explore their sexuality in a much more safe and inclusive way.
Those are two spaces that we probably are prioritizing at the moment. There's so much opportunity there, but also so much good you could be doing.
The sexual wellness category is one that traditionally hasn't seen a ton of venture funding. Why do you think that is? And how does a brand change the conversation?
For too long, it has been seen as a bit of a taboo subject, something that perhaps you only talk about if there's a problem with your doctor. It's not something that you would necessarily talk about in a more social setting, but I think that's led to a lot of problems. There are some really unhealthy views on what is actually pleasurable sex, you know? People were getting their information, unfortunately, maybe from porn, or maybe just hearsay from friends.
These brands are really promoting people to think about intimacy not just with your partner but with yourself. What Maude is doing — they're selling devices, but they're also selling candles and bar soaps and things that are about self care. [Intimacy products brand] Future Method is promoting content on Instagram that's fun, engaging stuff that you would share with your friends to help people to have the language to have a conversation a little less awkward.
Why do you feel it is important for a VC company to focus on once-taboo areas?
We are really leaning into what we see as underrepresented spaces or overlooked spaces. We're not just doing it because it's purposeful. Obviously, that's really important to us, because we're actually able to change consumers' lives through types of products. But not only that, these are huge markets. It makes business sense. These brands figure out a way to create a disruptive brand that is engaging and interesting and solves a problem, there's a huge opportunity there. Because there's less competition, they're able to become, hopefully, category-defining brands.
What signs do you see that encourage you and the Access team to continue looking at intimate wellness as a growth sector?
The brands show really good growth. Maude is the first intimate and sexual wellness brand in Sephora's 52-year history to go into their [online] stores. That's groundbreaking, and it demonstrates that they are starting to pave the way for more of these brands to be able to enter into retail in a much more powerful way. That starts to show you how this is becoming much more mainstream.
As you seek follow-on funding for these brands, are other funders receptive? What kind of challenges do you run into given the lack of past investment in this space?
I've learned a lot from the founders that have pitched me in terms of what works well and what doesn't. Those that do it right are really good at setting the tone really early on.
The challenge in this space is people often are concerned that they might ask the wrong question, or ask it in the wrong way. And so you just have to quickly equip them with the right language, so that they feel comfortable talking about the topic, and can ask questions and just make it a really supportive space. And then what you're doing is you're equipping them with the language to then have that discussion with their own team members in a less awkward way.
What's the relationship or trajectory between brands in the Access VC portfolio and Reckitt?
We've learned over the last few years where we think we can add the best values. That's when a company is starting to scale up, because that's when we can start to help them with retail introductions, or their retail strategy. Or it might be that they need some support on their R&D and their ingredients. Or it might be that they want to expand into a new market, and we can help them understand the culture and best strategy to enter that market, because we operate in 60 countries.
For us, it's about helping them grow faster, because at the end of the day, we would then get a better return on our investment. Are some of these companies ones that we might want to acquire in the future? Potentially, and that is also another potential benefit for them. As we get to know each other, we get to understand how they're growing, how they're doing and then they might become an attractive acquisition target for us in the future.
This story has been updated to clarify a quote from Schofield; Maude has launched in Sephora's online store, not its retail stores.