Earnings
// August 31, 2023 ■ 3 min read
International business and accessories growth fuel Lululemon sales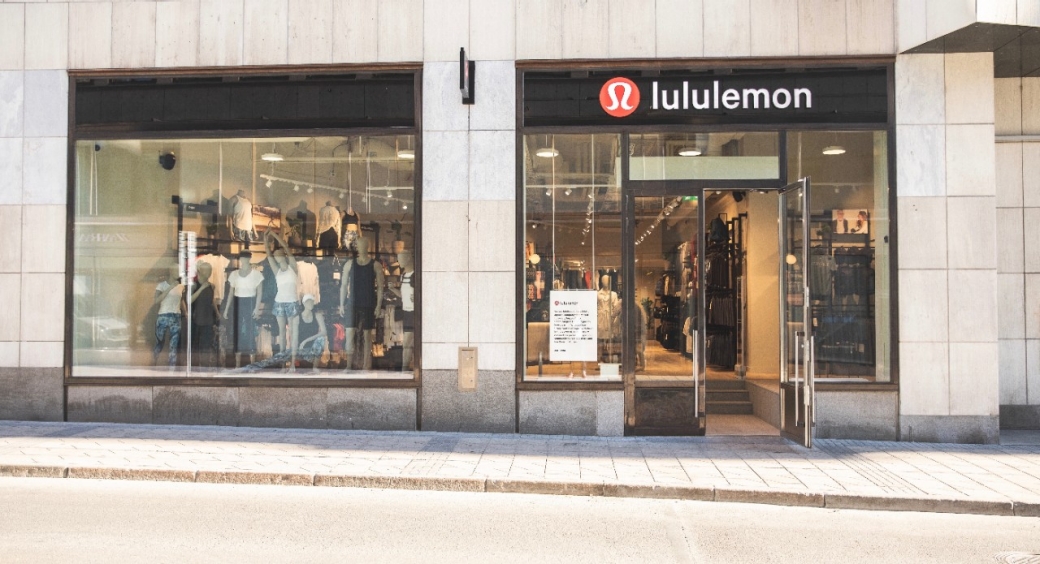 Lululemon
Accessories and new market entries are keeping Lululemon customers coming back.
On Thursday, the company reported its 2023 second quarter earnings, in which revenue jumped by 18% year-over-year to $2.2 billion, while same-store sales increased 11%. Lululemon's quarterly profit hit $341.6 million, compared to $289.5 million the same period last year.
Revenue is now expected to come in between $9.51 billion and $9.57 billion for the fiscal year, up from Lululemon's previous forecast of $9.44 billion to $9.51 billion. Revenue increased 11% in North America, and by 52% internationally, highlighting the retailer's aggressive new market expansion, particularly in the Asia-Pacific region. According to the company, accessories revenue increased 44% over last year, thanks to continued interest in Lululemon's bag styles. The latest quarterly performance puts Luluemon on a path to achieve its "Power of Three x2" growth plan, which calls for a doubling of its business from 2021 net revenue of $6.25 billion to $12.5 billion by 2026. 
On the earnings call, chief executive officer Calvin McDonald said that the women and men's core offerings continue to perform well. But he added that accessories have become a big area of growth for Lululemon, and singled out Lululemon's belt bags and crossbody bags as big sales drivers. In particular, he pointed to the Everywhere bag, which he is seeing "double digit growth" on top of last year. He attributed new size and color variations to the bag's continued strong performance.
Matthew Jacob, senior research analyst at M Science, said that "China has been a big jolt to their [Lululemon] growth." He added that last year a lot of the Chinese stores were still closed due to the country's strict Covid-related lockdowns throughout 2022 — but the company still managed to grow there. And after resumed activity, Jacob noted that China sales grew by 79% last quarter and expects them to continue increasing throughout the fiscal year. 
Jacob also pointed to the continued success of Lululemon staples, like leggings and the TikTok-famous Everywhere belt bag. According to M Science data, Lululemon has seen a decline in average basket size, which is attributed to the success of accessories; Lululemon's Everywhere belt bag retails for $38, making it a more accessible purchase compared to the brand's famed leggings, which average between $98 and $128 a pair. 
McDonald pointed to the Asia-Pacific region as one of the fastest growing footprint for the company; Lululemon opened nine new company-operated stores in Asia Pacific and one new store in Europe during the third quarter. "The travel and tourism industry picking up in AIPAC is helping drive growth," McDonald said, and pointed to the successful launch of Lululemon's Bangkok store in July – marking its first location in Thailand.
Still, Lululemon's experimentations with new categories aren't all bearing blockbuster results. According to McDonald, the company is seeing "steady progress" in footwear and is gearing up for men's footwear launch next year. "Footwear seems like a challenge for them [Lululemon], and our data showed that after the initial push there wasn't much traction in that space," Jacob said.
Lululemon is also refocusing on its tried-and-true athleisure looks, which are helping it fuel this stretch of revenue growth. Meanwhile, the company is moving away from its connected fitness strategy, including Mirror – as evidenced by its fitness studio layoffs in July. 
However, Jacob said the company's global ambitions and resilient customer base will offset some of the underwhelming categories. "We expect Lululemon to continue to have a good quarter, especially throughout the holidays and as the Asia expansion continues," Jacob said.