How Dia & Co aims to be a one-stop-shop for plus-size apparel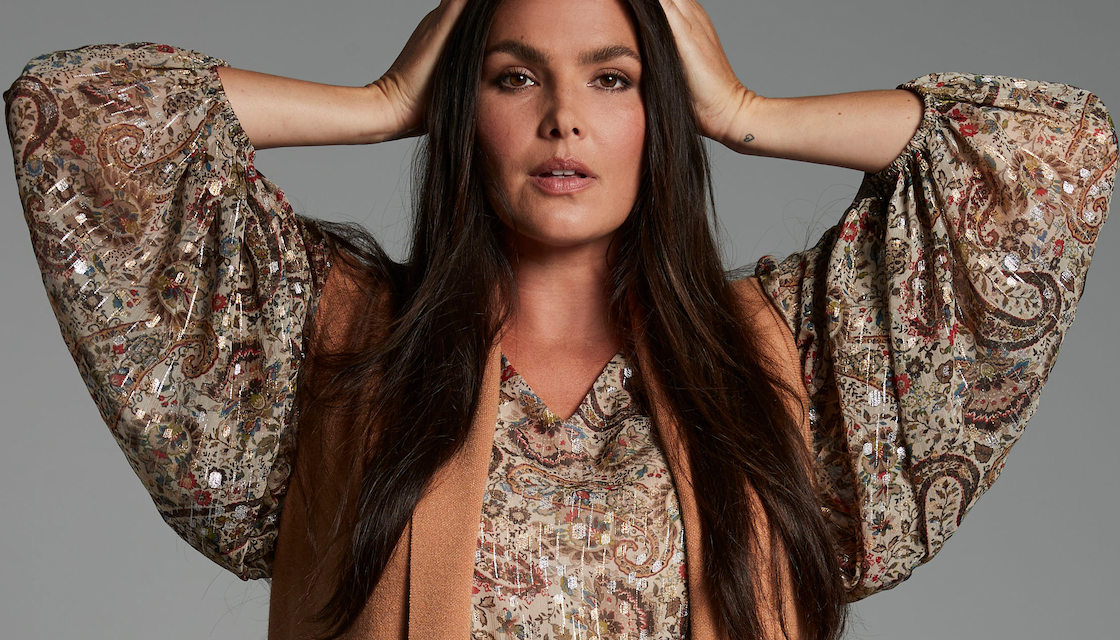 Dia & Co
Dia & Co wants to be the go-to destination for plus-size apparel: regardless of style or budget.
After acquiring direct-to-consumer plus-size luxury retailer 11 Honoré last June, Dia has fully integrated 11honore.com into its website. With the 60 new luxury brands from 11 Honoré, Dia now holds over 200 brands. Thanks to the integration, Dia claims it now has a larger assortment of women's plus-size apparel than Target, Kohls, Macy's, JCPenney and Dillards.
Launched in 2015, Dia was developed to address the shortage of fashionable options in larger sizes. Staying true to its original goal, the company has been focused on growing its style and category options over the last 18 months. Dia expects only Shein, Walmart and Amazon to have a larger assortment than the company by the end of the year.
"I think the reality of shopping for apparel is that you shop at multiple price points," Dia & Co's co-founder Nadia Boujarwah said. "Really being able to provide her an experience that spans from a Girlfriend Collective tank, all the way up through true designer apparel was something that I don't think we really dreamed was possible, but in bringing our two companies together, is the real-life experience."
Sometime around 2018 and 2019, the plus-size market saw an influx of brands attempting to steal market share in the category. Major retailers such as Nordstrom and Anthropologie released extended sizing options at that time. Sales revenue for women's plus-size apparel rose by 18% last year compared to 2019, according to a recent report from the NPD Group.
But managing inventory for so many sizes has proven to be difficult for retailers to pull off. For example, Gap scaled back its inclusive sizing just a year after its release, and Loft completely dropped its extended sizing.
Dia offers a variety of apparel categories — such as tops, dresses and jackets — in sizes ranging from 10-32. So far, about 1 million women have now shopped at Dia.com with marketplace gross marketplace value up 225% year to date over 2021. Dia has raised about $120 million in venture funding. 
The integration of 11 Honoré was one of the biggest steps Dia made to achieve its goal of being the "ultimate shopping destination" for plus-size shoppers. Customers can now access products from brands like Girlfriend Collective and Madewell, as well as luxury brands like Vince and Tanya Taylor all in one website. Dia did not share the financial details of the acquisition.
"A consumer should have access to all the brands she's read about, loved, wanted, aspired towards. And that's really the gap that we're filling here with luxury," Patrick Herning, 11 Honoré's founder, said. "That access and democratization of luxury for the plus size customer, it's really what 11 Honoré set out to do back in 2017, and we just continue that mission now with just much bigger infrastructure and access to customer base." 
11 Honoré's website no longer exists and its customers were informed about the integration through email and social media. Dia's website was updated to include 11 Honoré in its lineup.
Apart from the acquisition, the company had also expanded into new categories. In February, it launched lingerie, featuring brands like Hanky Panky, Elomi, Elila and Rya Collection. About a month later, it expanded into swimwear, offering brands like Kitty and Vibe, Andie Swim and Nomads Swimwear.   
There are plenty of opportunities ahead for Dia by being a comprehensive destination for plus-size products, said Polly Wong, president of marketing firm Belardi Wong. She said by combining 11 Honoré into Dia.com, the company is able to gain marketing efficiencies because it doesn't have to pay to send traffic to two sites. 
"There's no question, from a business perspective, that when you have a wider range of products across categories and price points, you see higher response rates or conversion rates," she said. 
Wong said that the extreme price difference between 11 Honoré and Dia could present some issues. For example, a cocktail dress at Dia can cost more or less $158, while an Azeeza branded dress from 11 Honoré can cost $895. She said that the target customer base of both retailers might not align. "It seems less likely that someone is spending $60 on a sweater… is the same customer spending $1,000 on a dress," she said. "It does not appear to me that the Dia & Co customer is the same as 11 Honoré."
For Dia, the investment in luxury stems from its shoppers' desire to shop for plus-size clothes with ease. "It's just a category that our that our customer really values," Boujarwah said. "Luxury was just a really big step forward that we could take in order to really be able to bring all the brands that she loves into one place truly dedicated to serving only her." 
Boujarwah said the company has also invested in collaborations. Earlier this year, 11 Honoré had partnered with Grammy winner and Tony-nominated actress Danielle Brooks on a capsule collection. Additionally, she said footwear is also one of the categories the company sees opportunities in.  
"We're always evaluating based on our depth of our understanding of our customer where there may be opportunities to serve her better and more broadly," she said.