DTC Briefing: Chamberlain Coffee raises $7M as it plots retail expansion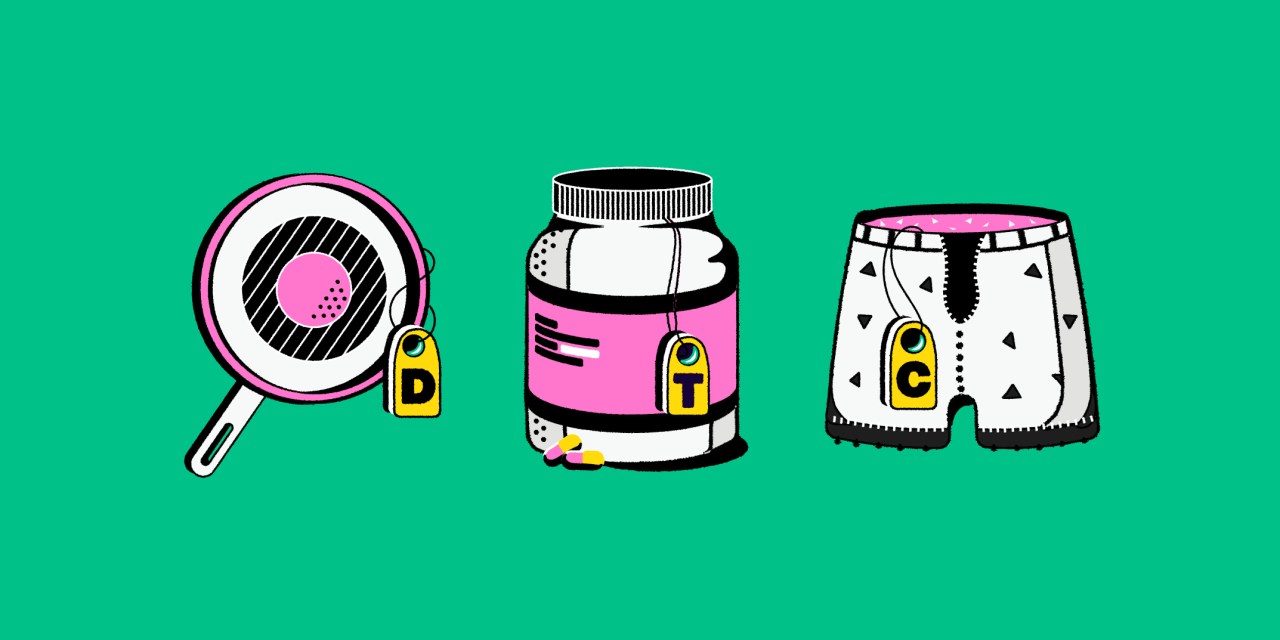 Illustration by Ivy Liu
This is the latest installment of the DTC Briefing, a weekly Modern Retail+ column about the biggest challenges and trends facing the volatile direct-to-consumer startup world. More from the series →
This is the latest installment of the DTC Briefing, a weekly Modern Retail column about the biggest challenges and trends facing the volatile direct-to-consumer startup world. To receive it in your inbox every week, sign up here.
It's tough out there for direct-to-consumer startups right now, but there's one crop of brands that continues to attract investor interest.
Call them influencers, creators or whatever your buzzword of choice is: founders with large social media followings are increasingly launching their own e-commerce companies. What's more, they are starting to more closely mirror traditional brands as they seek to get their products in retail stores and expand into new categories. While their social media fans are critical to building pre-launch buzz, influencer founders are also increasingly trying to reach new audiences outside of their core followers. 
The latest example is YouTuber Emma Chamberlain's brand, Chamberlain Coffee, which just announced this morning that it raised $7 million in funding. Participating investors include VC fund Blazar Capital, fellow YouTuber Danny Duncan as well as notable e-commerce figures like Grin founder Brandon Brown and DTC strategist Nik Sharma. Chamberlain Coffee CEO Chris Gallant told me that the company plans to use this new round of funding to ramp up its retail presence and develop new product lines. Essentially, they're following the playbook of other DTC startups, as these influencer-led brands seek to prove they have staying power. 
"We're fortunate that Emma has a very broad audience — but, yeah, we are working to develop the brand in and of itself, in addition to Emma being a big part of it," Gallant said. Chamberlain Coffee is on track to more than double its revenue this year compared to last.
The brand positions itself as the first coffee brand designed specifically for Gen Z. Chamberlain, who has 11.7 million YouTube subscribers and nearly 16 million Instagram subscribers, launched Chamberlain Coffee in 2019 with an initial test run of instant coffee bags and mugs. The brand relaunched in 2020 with a new look and a full suite of products, developing names and illustrations for each of its roasts like Early Bird and Careless Cat. 
Gallant was brought on as CEO in mid-2021 — and over the past year, much of the focus has been on figuring out what channels and categories make sense for the brand to expand into. 
Today, the brand sells coffee beans, accessories like mugs and milk frothers and matcha and cocoa powder. This fall, Chamberlain Coffee will launch more teas, including a chai offering. The company started selling through Amazon and Gopuff at the end of last year, and now also sells through Los Angeles-favorite Erewhon and Sprouts Market. Gallant said that DTC remains Chamberlain Coffee's "biggest channel," though he didn't share what percentage of sales come from retail now. 
Gallant said that expanding into retail has been a focus for Chamberlain Coffee simply because "the vast, vast majority of coffee purchases are still made at retail. So we need to be there." 
Lia Haberman, chief marketing officer at Fit Body app and a UCLA professor who focuses on influencer marketing, said that the biggest challenge influencer-led businesses often face is "the thing that helped make them a success in the first place." 
"Having a built-in customer base is helpful at launch," Haberman wrote in an email. In the case of Chamberlain Coffee, the brand can promote its products on Emma Chamberlain's podcast rather than having to run advertisements on other podcasts. "But a successful business needs to be able to operate on its own merits and see growth that's not entirely dependent on the influencer and their audience." 
Gallant noted that most of Chamberlain Coffee's social media posts don't actually feature Emma Chamberlain. Instead, the brand's Instagram page — which has just over 500,000 followers — looks a lot like that of other DTC brands, featuring product shots on brightly colored backdrops and touting partnerships with other brands. 
Collaborations have become an increasing area of focus for Chamberlain Coffee, which usually stem from what other brands Emma Chamberlain likes. In May, Chamberlain Coffee released a cobranded Matcha Lemonade in partnership with Swoon (which Chamberlain discovered at Erewhon). The brands sold nearly three cans per minute on launch day. 
"From what I've observed, Chamberlain Coffee still seems very much tied to Emma Chamberlain but they recently underwent a smart redesign and the branding stands on its own," Haberman said. She added, "The company needs to find people who love Chamberlain coffee because it's a great product, not because they're loyal Emma Chamberlain fans." 
Gallant said that as the brand grows, retention has become more important for Chamberlain Coffee. The company has a subscribe and save feature that it's looking to grow, as well as a loyalty program called Club Chamberlain. And, as the company expands its retail presence, it hopes to steal sales away Starbucks and premium coffee brands. 
"There's Gen Z coffee drinkers and no one is speaking to them yet. And we're really the first brand to be like 'this is a cohort of consumers that are our brand resonates with that we're trying to speak to," Gallant said.
What I'm reading
Fortune has a deep dive into what's been doing on behind the scenes at

Daily Harvest

ever since the meal delivery company

recalled

its lentil crumbles for allegedly making customers seek. 

A number of publicly-traded startups like Warby Parker, Allbirds and more reported widening losses last week during — as Retail Dive put it — "DTC's very bad, no good earnings week."

Beleaguered at-home fitness startup

Peloton

cut another 780

jobs

 

last week and said it would be closing a number of its 86 stores. 
What we've covered
Subscriber exclusive:

Why

Omsom

revamped its

packaging

in time for its Whole Foods launch. 

This morning, Shopify announced Collabs, a new directory where creators can find brands to work with, and vice versa.

Men's body care brand

Huron

recently released a

build your own bundle

feature on its website, which the company said brought in more sales in one day than it did on Black Friday last year.