'Distribution is one of the hardest challenges': Skandinavisk founder Shaun Russell on making a lifestyle brand from candles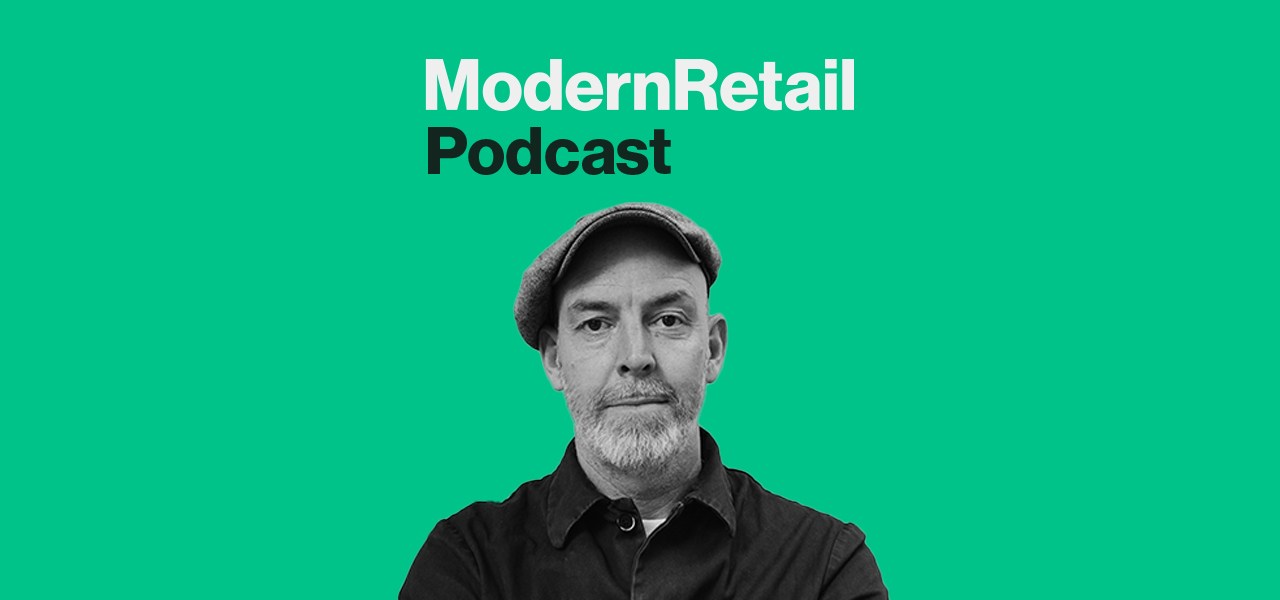 Subscribe: Apple Podcasts • Stitcher • Google Play • Spotify
Skandinavisk is trying to sell the experience of Scandinavia in a scent.
The brand launched in 2012 with a line of candles that tried to embody different aspects of Scandinavian life. Current scents include "Skog" ("calm of the boreal forest"), "Fjord" ("carved from glaciers") and "Regn" ("after the rainfall"), among others. Some of these scents showcase literal things, like local trees, others try to give a sensory experience to more ephemeral attributes.
Its founder, Shaun Russell, originally hailed from the U.K. but found himself in Denmark and Sweden around twenty years ago, and fell in love with the region.
"It kind of gets into your blood," he said. "I felt the secret of Scandinavia is in balance — in the balance with nature, the domination of nature that surrounds the region; the balance within society, which it is famous for; but also the balance of the individual, balance of the self." This realization of what made Scandinavia different as a region was the starting point for his brand, Skandinavisk.
Russell joined this week's Modern Retail Podcast and spoke about his brand's growth over the last decade.
Since its founding, Skandinavisk has expanded beyond candles into diffusers as well as bath and body care. And it's also worked on becoming an international brand beyond its Copenhagen roots. The company has a thriving DTC presence, but has also expanded its wholesale presence into stores like Selfridges and Sephora U.K.
Russell is proud of Skandinavisk's retail expansion, but still sees it as one of his biggest challenges. "Distribution is one of the hardest challenges for any business — both creating it and then managing it," he said.
But one thing that has helped Skandinavisk get in front of more eyeballs is its B Corp certification, which requires approved companies to prove they follow strict social and sustainability practices while maintaining the highest form of public transparency. Companies must go through a rigorous process to receive the certification. Skandinavisk sought B Corp approval in 2019 — "it was one of the hardest things we've ever done," Russell said.
And while Russell is happy to have received the B Corp stamp of approval, he said it hasn't led to a huge increase in sales. Instead, Russell said the certification is more of a B-to-B marketing tool. "It draws a different type of person to you," he said — whether it's a candidate looking to work at a more socially responsible workplace or a retail seeking out more sustainable brands.
Today, Russell said Skandinavisk has expanded in ways he didn't expect. But it led him to a useful entrepreneurial lesson. "If you're starting your own brand, you have to be open to opportunity," he said. "You have to have your ears open, and you have to catch chances if they pass you — even if not necessarily what you were planning."
Here are a few highlights from the conversation, which have been lightly edited for clarity.
Skandinavisk's product expansion
"We started with scented candles and then expanded into diffusers, because they are the primary product categories globally in home fragrance. And then we were reaching out to retail partners and, of course, end customers, and there was feedback coming back: We love your fragrances, they're so different. They're fresh, they're natural, When are you going to do something for the skin? And we probably took two years to formulate our first personal care collection. So we started working on our personal care collection probably only 18 months after launching with home fragrances. But it took maybe two more years to get that into the market. That has evolved — it's now entering its third iteration beginning of next year."
Why distribution remains such a difficult part of the business
"Distribution is one of the hardest challenges for any business — both creating it and then managing it. And the job is never done. Every single year, you question your distribution: Am I in the right places? Am I in enough places? Am I in the right position in those places? Do they prefer us? So it's a constant, constant challenge. But there is, let's say, an evolution for any brand, which we followed."
The impact of having B Corp certification
"[We thought] we can put the [B Corp] logo on all our products and hopefully see a massive bump in sales. The reality is, it hasn't yet really reached the level of awareness, I'd say, in the shoppers' mindsets that create a massive shift in decision-making. Ultimately, it is a nonprofit organization that doesn't have a vast marketing budget. It's all about self-improvement, as opposed to promotion. And B Corp [compaies] use it as almost like a lighthouse for taking necessary steps to becoming more responsible. What it did do, however, [is] firstly it teaches you how to be more responsible, and it inspires you to get even better. But secondly, it draws a different type of person to you — whether it's young talents who are wanting to start their career, but have different priorities to the kind of '90s capitalist that I was; or, whether it's retailers who are looking to leave their own lighter footprint and take more responsibility for their own actions. Any existing or future partners that you have as a company, when they realize they're working with a B Corp, there is a stickiness to that."