Designer Brands president: We want to build a diversified portfolio of owned brands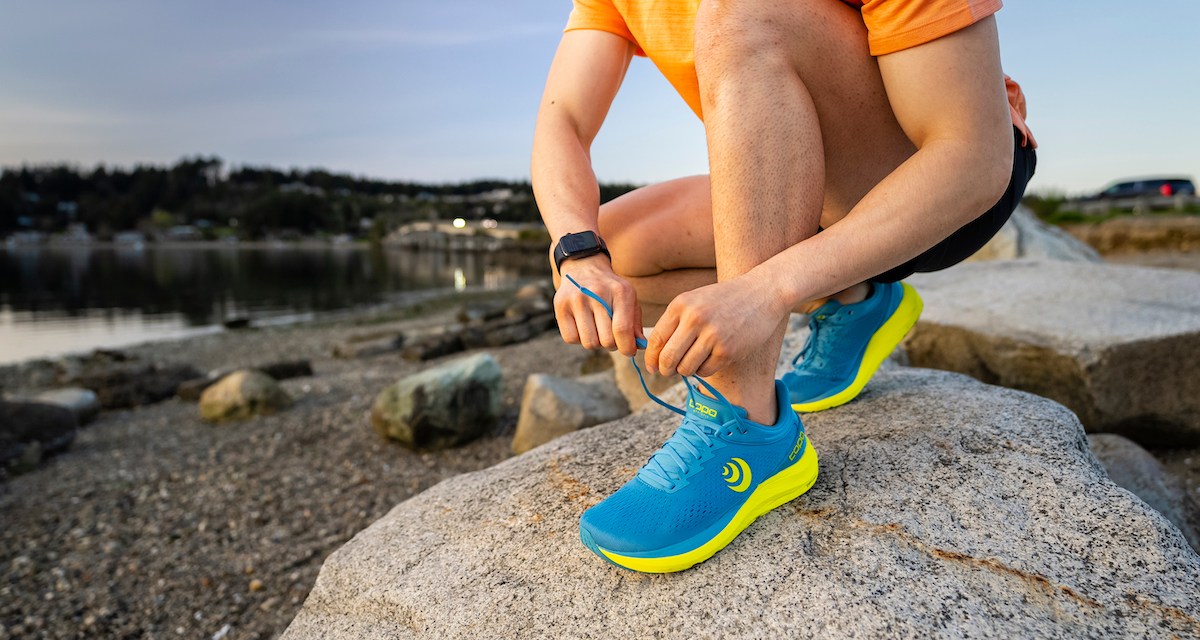 Designer Brands Inc.
DSW's parent company Designer Brands sees "a lot of opportunity" to branch into more footwear categories via its owned brands, its president tells Modern Retail.
While Designer Brands Inc. carries footwear heavyweights such as Converse and Dr. Martens, it has spent the last year and a half building out brands it controls more directly. One of these is Le Tigre, a 1970s sportswear brand that Designer Brands acquired a one-third stake in last July. At the time, Designer Brands announced it would "exclusively design and produce" shoes for Le Tigre; last week, it launched six new Le Tigre shoe styles inspired by aspects of New York City. The products are Le Tigre's first foray into footwear.
The Le Tigre launch comes a little more than a year after Designer Brands announced that it wanted its owned brands to account for nearly one-third of revenue by the 2026 fiscal year. Designer Brands defines owned brands as "brands we have rights to sell through ownership" (such as Vince Camuto) "or license arrangements" (such as Jessica Simpson). In other cases, such as its deal with Reebok, Designer Brands sells styles and colorways exclusive to DBI. Additional owned brands under the Designer Brands umbrella include Hush Puppies, Crown Vintage, JLO Jennifer Lopez, Mix No. 6, Lucky Brand and Kelly & Katie.
Designer Brands makes most of its revenue from national brands. But, it's growing other channels as well. Nearly 27% of Designer Brands's net sales during its first quarter of 2023 came from owned brands, an increase over the previous quarter's 23%. Investors will have another look at Designer Brands's progress on Sept. 7, when the company reports its second-quarter earnings.
Designer Brands President Bill Jordan, who used to serve as the president of DSW, is helping to grow the owned brands business. However, he told Modern Retail, he does not have a target number of brands in mind. More broadly, he explained, Designer Brands sees owned brands as a way to win over customers interested in certain types of footwear products where Designer Brands has not traditionally had a large presence.
While Designer Brands has "a great and loyal customer," Jordan said, "we're touching a small part of the overall footwear landscape." "So, how do we grow that?" he continued. "I think growing it through brands is a natural way. We know that once you've got great brands, customers will keep coming back and you can tell that story."
Performances shoes in particular present an opportunity, Jordan said. Last year, most of Designer Brands's shoes were in the fashion or comfort categories. "We didn't really have anything in the athletic, athleisure space," he explained.
Designer Brands has worked to fix that over the past year, bringing Topo Athletic into its portfolio last December, then Keds this past February. "We're really making an entrance into that category in a meaningful way," Jordan said. "We're really excited that more than 50% of footwear is in that space."
However, Jordan acknowledged that variety is key to a strong owned brands presence. "The goal would be to have a real diversified portfolio of clients," he said. "The reality of fashion and footwear is, sometimes fashion wins, sometimes athletic wins, sometimes comfort wins… We'll continue to look for our opportunities, if they make sense, anywhere across footwear."
Designer Brands isn't alone in building out its owned brands. Macy's launched its first of four new private labels earlier this month, and it's working to grow the category to account for 25% of sales by 2025. Target has more than 45 owned brands, all of which contributed to more than $30 billion in revenue in 2022. Sprouts Farmer's Market achieved $1 billion in sales from its private-label products late last year, according to its CEO.
Compared to national brands, owned brands give a retailer more control over distribution, profits and data. But, there's some drawbacks in addition to the benefits, Kassi Socha, director analyst at Gartner, told Modern Retail. Namely, she said, owned brands require taking on more inventory, which can be challenging for retailers with limited space.
"Strategic retailers will go slow to go fast," Socha said. "They'll start small, execute well with the initial test, learn from the initial test to figure out what it takes to build a successful private label brand and then they'll expand quickly from there. But, the retailers that will see continued challenges will be those that move too quickly." Bed Bath & Beyond, for example, fell into this category in early 2020.
Today, Designer Brands sells its owned brands through a variety of channels, including DSW stores, The Shoe Company stores, online and via wholesale partnerships. It is currently working on new products for next fall, and "we're super proud of the product that's coming out," Jordan said.
"When I reflect back, one of the big changes to our owned brand strategy is it's not just DSW anymore," he added. "It's supporting all the places that our footwear is being sold. That's thousands of points of distribution today, whereas before it was even more limited to our own retail channels. So, it's exciting to help them and watch them grow."