Q&A
// March 7, 2023 ■ 4 min read
COO Dan Sheridan on how Brooks Running plans to continue riding the resurgence of running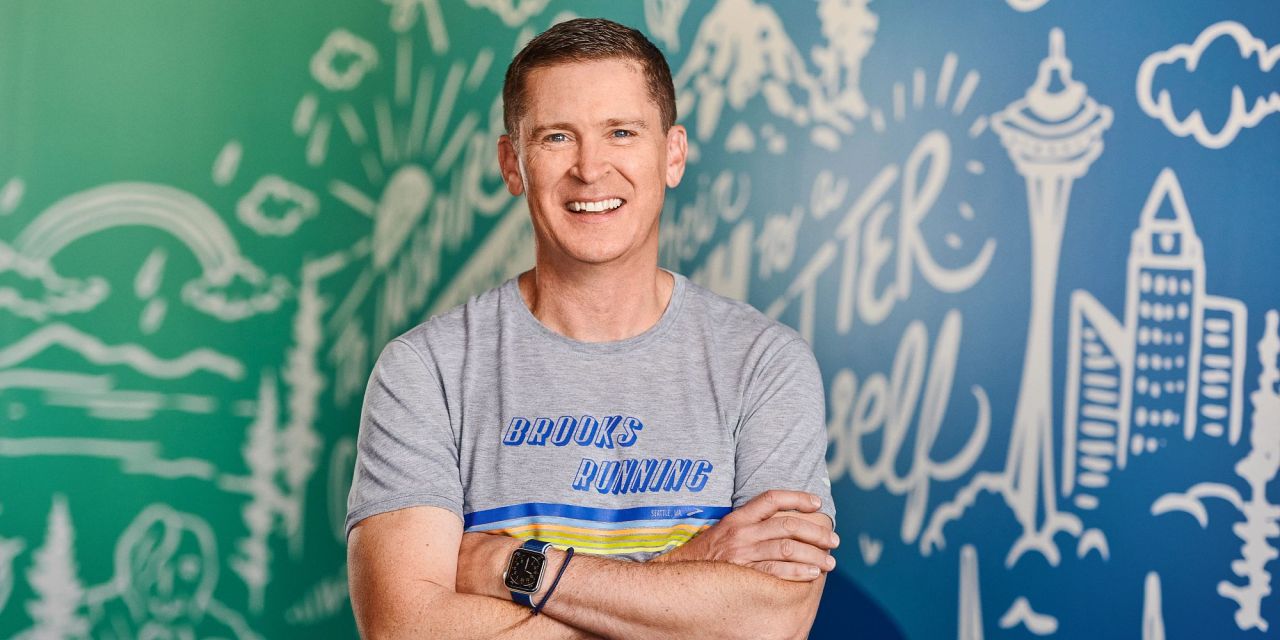 Brooks Running
After crossing a milestone of $1 billion in revenue for the first time in 2021, running focused company Brooks achieved record revenue again in 2022. 
In 2022, the company's global revenue grew 6% from the previous year and is seeing growth in all regions. Brooks Running's revenue in 2021 was $1.11 billion, which means that its revenue in 2022 would be an estimated $1.18 billion. Its direct-to-consumer sales in 2022 rose 16%.
Brooks was founded in 1914, but its journey toward what it is now wasn't always an easy run. It was on the brink of bankruptcy in 2001, and around that time, fully committed to focusing solely on running. This decision proved to be beneficial for them, especially in 2020 when more people took up running as a socially-distanced hobby during the pandemic. By the end of 2020, Brooks said it added an estimated 1.6 million runners that year.  
Now Brooks has been setting a record pace for growth. Brooks introduced e-commerce sites in six more countries throughout the year and its loyalty program recently hit almost a quarter million memberships. The company also invested in more distribution centers in the U.S. and the U.K. in response to growing demand. While growing its direct-to-consumer business remains an area of focus, so too is growing its retail sales. Some of Brooks' notable wholesale partners include DSW, Dick's Sporting Goods and REI. 
Modern Retail chatted with Dan Sheridan, Brooks Running's president and chief operating officer about the company's growth trajectory and expansion into new markets. This interview has been edited for length and clarity.
Can you describe to me what the demand is like for running shoes and apparel at the moment?
We estimate that globally it's about a $36 billion category… and it's all driven by participation in running and walking and just moving. We often say that our total addressable market is someone that puts one foot in front of the other, and that's the truth.
We estimate, based on the markets we compete in, that there are probably about 150 million people that run one time a week around the world, and we think over the next probably 10 years that could double to 300 million.
Covid was the start of an acceleration in participation. But as we look around the world, every single market for Brooks, specifically, is growing and has trends for us to continue to grow.
How does Brooks plan to scale in the new markets it entered?
Our European business is growing like crazy. We grew 15% last year, on a local currency basis. We have plans to grow that business by 20% again and we're starting to expand internationally in Asia as well. We just recently launched our brand in China in April of last year, and we're super excited about what we're seeing in terms of how our brand is translating with the Chinese runner.
The unique thing about running is it's a very local sport. Running happens in your neighborhood. And so, our entire strategy that we execute in every single market is a multi-channel brand strategy.
What I mean by that is we don't prioritize one channel. We prioritize the runner. We put the runner in the middle of every decision we make, whether that's product marketing, sales, operations [or] service.
We know that runners research brands, they try brands and they buy brands in multiple channels. So our job as a brand when we go into a market is to set up and make sure that we're with the best running retailers around the world… and then we've got a direct-to-consumer branded site that gives them access to where they can find our brand and try it.
The company has really developed its operational capacity throughout the year, investing in new distribution centers and launching e-commerce in new markets. What do you hope to achieve now that you have these capabilities on hand?
We spend a lot of time here at Brooks on the execution side of these strategies. The biggest thing that we can do for a runner or a retailer is execute what we say we're going to do. When we take an order, we do everything we can to expedite that to retailers.
We've got two facilities here in the U.S. that are centrally located that essentially [allows] about 65% of our order delivery to end up in a retailer or runner's home in two days' time. We're trying to develop that network in Europe as well.
We've got a facility in Dortmund, Germany, which is centrally located for business over there, and we're expanding into the U.K. market with a new distribution center.
Brooks' DTC channel grew 16% last year. Do you plan for DTC to take up more of your total sales?
Direct-to-consumer is something that most of the big platform brands that we compete against are prioritizing over retail partners. 
The way we look at our business is because the runners are in charge, because the runner has choice, we really look at this multi-channel strategy where runners can shop across channels and choose our brand where they want. 
With that said, we think the trends in e-commerce are going to continue to accelerate. So our jobs are to make sure that our site is a great place for runners to come and research our brand.