Q&A
// March 6, 2023 ■ 4 min read
Canada Goose president Carrie Baker on the company's DTC transformation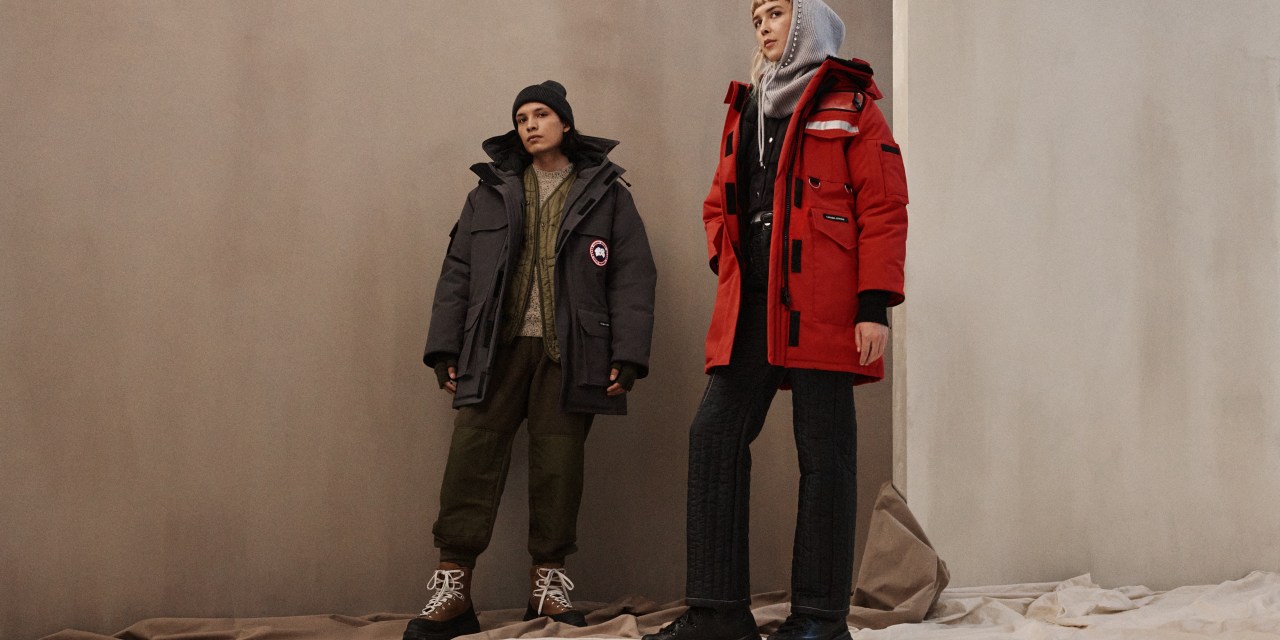 Canada Goose
Luxury outerwear brand Canada Goose is betting big on a direct-to-consumer-focused future.
As part of its five-year strategic plan, Canada Goose plans for its DTC business to generate about 80% of its revenue by the fiscal year 2028. The company currently has 51 existing brick-and-mortar stores, which it plans to double to further develop its omnichannel approach. Canada Goose also plans to hire its first chief digital officer, a role that would be responsible for the company's consumer-facing digital platforms.
A DTC model holds the potential for higher profits. DTC made up the majority of its total revenue in the third quarter at 450.2 million Canadian dollars ($331.1 million) out of 576.7 million Canadian dollars ($424.1 million). Its gross margin of 72.2% rose 160 basis points that quarter. Its wholesale revenue, on the other hand, was $114.4 million Canadian dollars ($84 million). Its products are sold in stores like Nordstrom and Saks Fifth Avenue.
Canada Goose has been developing its DTC strategy over the past couple of years. Canada Goose president Carrie Baker said the company's strategy is led by what the consumer needs and how to best serve them. So far, the company has been investing in its e-commerce presence and its stores "equally," she said.
Modern Retail spoke to Baker about Canada Goose's DTC strategy and action plan. This interview has been edited for length and clarity.
What are some of the biggest lessons Canada Goose has learned since moving forward with its DTC strategy?
It's not just about selling products. It's really about creating an experience and, thankfully, that is something that Canada Goose has always been focused on even when we were just a pure manufacturer.
I think the biggest learning is, whether it's online or whether it's in our stores, DTC is where the story of Canada Goose comes to life.
What role does Canada Goose's stores play in accelerating its DTC business?
Each of our channels, I'd say, they have like a meaningful role to play but they're distinct. They're also complementary. When you think about e-commerce that's usually where people are doing research. 
[E-commerce] provides us with that early read on where consumer demand lives. Then when you move into our stores, that's like the pinnacle experience. It's immersive. 
It's the place where people fall in love with our brand. Yes, they're discovering and they're learning just like they might on e-comm but… it's tactile. It's a chance to really see everything that the brand has to stand for.
We know it works. People come to our stores to experience the brand, and they keep coming back.
We look at where's the demand [and] what are we seeing online. That helps inform us in terms of where we're going to open a store.
How would the addition of a chief digital officer role impact how the company is run?
We want to always improve in terms of what our consumer-facing digital platforms are. And so, that's not just e-comm, it's not just [omnichannel]. It's things like social selling. 
There's just such a wide variety of digital channels that we could be present on.
The second part, I would say, is more about… just infusing digital thinking across the business. So, not only is it just about growing the consumer-facing channels, but it's [about] how we evolve our business. How do we transform things that we have taken for granted as a company that's been around for 60-plus years?
The company just launched a secondhand resale platform. How does this help drive DTC engagement?
Number one, we're suited for it. Number two, we know that re-commerce is thriving. 
You see people searching for Canada Goose secondhand or pre-loved or whatever the term you use, [and] we've seen that grow significantly over the last year. It's something that we're really excited about. Like a lot of brands, there's going to be a learning curve to this because it's not a very established channel.
We're just testing that in the U.S. because it's such a big market for us. But it's a great way for us to engage [customers] in a new way — [using the] same product but in a different way. 
Right now, it's only online. So is there an opportunity for us to offer that in-store? Absolutely. We want to make sure that we work out the kinks around the process and understand consumer behavior first before we do that, but that seems like the natural next step.