California fast-food workers secure $20 minimum wage in legislative deal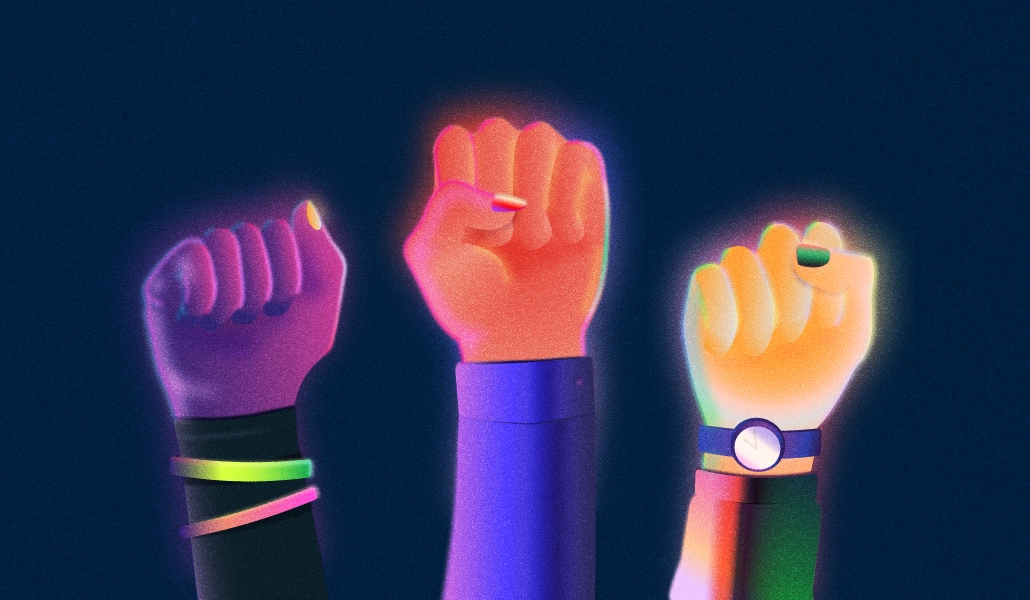 Ivy Liu
Restaurant industry groups and labor advocates are praising a legislative deal reached in California last week, after months of back-and-forth over a bill called the Fast Recovery Act, which passed last year and attempted to reform the state's fast-food industry.
The deal represents a rare compromise that increases wages while avoiding other new regulations. But it still includes the introduction of a Fast Food Council that will allow workers from the industry to have a say in future pay hikes.
The Fast Recovery Act passed last year was set to bring fast-food worker minimum wages to $22 an hour, and create a first-of-its-kind council with regulatory-making abilities. But the restaurant lobby, nearly united in opposition, staged a ballot measure initiative to ask voters whether to undo the law in the fall of 2024. The ensuing controversy resulted in the topic being revisited this legislative session. Now, this deal could create a new model for how states set wages for certain industries.
The agreed-upon deal will boost wages to $20 an hour. And it changes the powers of the fast food council. While it will still have the power to establish wage increases of 3.5% or the CPI beginning in 2025, it will serve in an advisory capacity on workplace condition issues. As a result of this compromise, the ballot referendum will be withdrawn.
Matt Haller, president and CEO of the International Franchise Association, said the deal represents the "best possible outcome" for those involved.
"We're not going to have to go through a significant exercise to raise resources from our member companies for a ballot referendum," he said, saying the campaign could have cost $100 million or more.
Haller also praised the deal for including industry-friendly assurances like averting the passage of a joint liability provision between quick-service restaurants franchises and their franchisors. In that proposal, a corporate brand could be liable in the case of a restaurant that was being sued over alleged workplace violations. The deal also prevents municipalities in California from enacting higher minimum wages for fast-food workers through 2029.
Though he couldn't share how much the wages increases would mean to a business's bottom line, he said the deal represents, "certainly a better outcome when compared with the alternatives, from a cost standpoint to business owners."
The labor industry, including groups like SEIU and Fight for 15, supported passage of the deal. Though the deal doesn't give the same authority as the earlier version, the new proposal "ensures a seat at the table," Fight for 15 tweeted. California has roughly 550,000 fast-food workers.
Jennifer Sherer, director of the state worker power initiative for the Economic Policy Institute, said in an interview with Modern Retail that the deal creates a new model for other states to look at. The nine-member Fast Food Council will include two industry representatives, two franchisees, two employees, two employee advocates and a neutral chairperson, as well as non-voting state experts.
"It's creating a new structure where workers from the industry themselves, along with government officials and industry representatives, are going to sit down with the data and experiences and each year have the ability to recommend new adjustments for wages," she said.
It's not unheard of for certain sectors to have separate wage requirements. Fast-food workers in New York state have minimum wage of $15 throughout the state, though it is $14.20 for other workers outside of New York City, Long Island,and Westchester County. And the state of Colorado earlier this year passed legisltion to create a wage board for health care workers.
Still, the industry-backed lobby is likely to push back on efforts to see the California deal replicated. Sean Kennedy, evp of public affairs for the National Restaurant Association, said the group is frequently engaging state lawmakers around wages.
"I don't view this as something we're going to see sweeping across the states, but we are going to be mindful of its overreach," he said. We simply cannot have something with a dramatic level of regulation for one segment of one sector. We're going to be ready on that front."
Joseph Bryant, the evp of the national service worker union SEIU, said in a statement sent to Modern Retail that the California deal is a win because it gives higher wages to cooks and cashiers, the majority of whom are women of color.
"AB 1228 represents a historic opportunity to take on our state's generations-old legacy of systemic racial and economic inequality by putting power directly in the hands of the Black, Latino and immigrant fast-food workers who keep our economy running," Bryant said.
Gov. Gavin Newsom is expected to sign the legislation, which passed as Assembly Bill 1228.
"This is a win-win for workers and businesses," said Alex Stack, deputy communications director, in an email to Modern Retail. "We're pleased with the outcome of this deal and Governor Newsom looks forward to it reaching his desk."