British DTC brands eye the U.S. as their next big market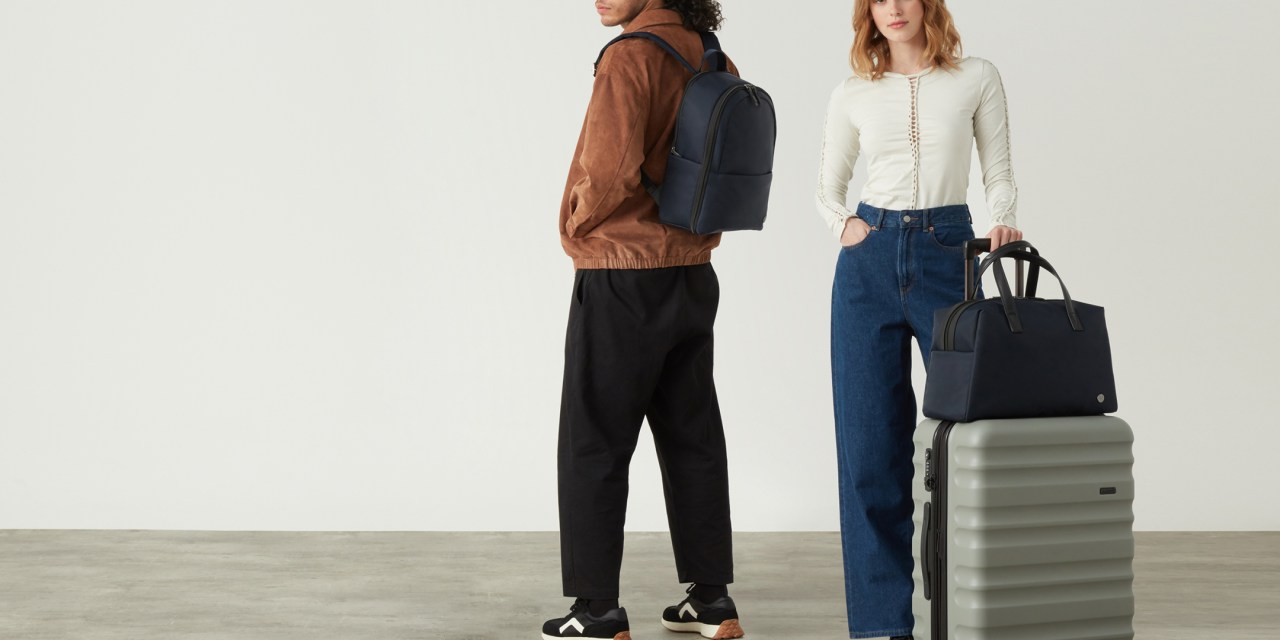 Antler
The digitally-native British brands are coming.
A number of British startups have made their American debuts in the past year. In the last few months, U.K. luggage company Antler and footwear brand Vivobarefoot have launched direct-to-consumer websites to introduce themselves to U.S. audiences. On the CPG side, digitally-native brands like protein and supplements startup Form Nutrition and sustainable diaper brand Pura both made their official United States debut this past year.
This wave signifies how coveted the large U.S. consumer market is for such brands, especially at a time when the U.K.'s retail industry is facing harsh economic headwinds. As executives from these companies told Modern Retail, being a brand with British roots can act as a differentiator in the competitive e-commerce climate. But it also poses transatlantic challenges like higher marketing and fulfillment costs, which are already plaguing U.S. brands.
For some of these brands, like Form and Antler, the U.S. marks their first major expansion outside of Britain – which they view as a big growth opportunity due to the size of the population. Some, like Vivobarefoot have expanded to other European countries like Germany and the Czech Republic before jumping across the ocean. But, many of these brands anticipate the U.S. will become their biggest foreign market in the coming years. 
Antler, a 109-year-old luggage brand, isn't exactly a new player on the block. The British brand collapsed into administration during the pandemic after travel ground to a halt. But now, it has used the opportunity to refashion itself as a modern luggage brand that wants to find new ways to attract younger audiences. In turn, it is taking a DTC approach in the U.S., launching its website for American shoppers in May.
Kristy Glenne, managing director at Antler, said the U.S. launch has been in the works for over a year prior to the U.S. debut, which also aligned with Antler's rebrand. "It [rebrand] introduced an entirely new brand aesthetic, and marked the initiation of our strategy to position ourselves as the British travel brand with global appeal."
Glenne said Antler's focus on durability, innovation, and "our rich British heritage really sets us apart." After launching in the U.S. this summer, Antler's e-commerce sales were up by 96% year-over-year for the period between May to August. The company, which has a global travel partnership with Soho House, plans to add more strategic travel-geared partners in the U.S. this year – in markets like New York, Los Angeles and Texas.
As is the case when entering any new market, U.K. startups are trying to figure out what messaging will resonate in the U.S. compared to their home country.
Asher Clark, co-founder of U.K.-based Vivobarefoot, a barefoot shoe brand founded in 2012, said that being Earth-friendly is at the forefront of its stateside messaging. Vivobarefoot began selling in the U.S. through its website earlier this year, "and the U.S. is now our biggest growing region," Clark said.
Much of Vivobarefoot's U.S. sales are coming predominantly from New York and Los Angeles, but Clark said the company is looking to grow presence in markets like Colorado "where outdoors lifestyles chime with our mission." The company is also launching a 100% natural shoe at the end of the year. "I don't think it has much to do with the fact that we're British, but we have a proposition that feels different from a lot of footwear brands," Clark said. 
Damian Soong, founder of six-year-old U.K. supplement brand Form, said that his company had originally planned to make its U.S. debut in early 2020, but that those plans were interrupted by the Covid-19 outbreaks.
"In many ways it was social media and organic requests from U.S. consumers that gave us confidence to take those first steps into a new market," Soong said. After testing the market by shipping to U.S. customers, Form officially opened a warehouse in 2022 and began selling on Amazon and retailers like The Vitamin Shoppe. 
"We don't play on the Britishness too much, but we do find that some of our best performing ads are the ones with I'm explaining the product in a British accent," Soong said. "Maybe there is truth to the myth that Americans love the British accent." He added that many new customers are largely attracted to Form's minimalist and plastic-free packaging, along with the stricter ingredient standards as differentiators in the busy supplements category.
On the other hand, being a British brand doesn't necessarily guarantee sales across the pond. Topshop is an example, despite being a beloved brand among American expats and travelers, the fashion retailer failed to translate that fanfare into U.S. sales. In 2019, the company filed for bankruptcy in the U.S. and liquidated the U.S. stores it began opening in 2014.
J'nae Phillips, insights editor at London-based consumer insights agency Canvas8, said that U.K.-bred DTC brands find the U.S. to be "a hugely attractive territory to enter because of its market size."
However, Phillips said there are some cross-border challenges to consider. "Despite sharing a common language and many cultural similarities, American and British consumers' buying habits can vary greatly," Phillips explained. "Americans are known to buy in bulk and have a loyalty to big brand names, whereas U.K. consumers shop in smaller quantities and are less brand loyal." Moreover, she added that people around the world "are still cutting back on their spending, as we're still in the midst of a cost-of-living crisis."
Soong agreed that the U.S. presents challenges for a newcomer e-commerce brand looking to gain market share, given that the U.S. market is nearly six times larger. For one, raising brand awareness to a new audience via digital advertising has become too expensive, leading Form to lean into organic and affiliate marketing. In January, the company announced Orlando Bloom will come on board as an investor and chief wellness Officer to help build awareness in earned media in the U.S.
"It [the launch] was a substantial amount of work," Soong said. "From getting our factory FDA registered, to producing packaging artwork to meet the U.S. regulatory requirements, which are of course slightly different to those in the U.K. in how a product's nutritional information is displayed."
Phillips said before going all-in on an already-competitive region, brands can leverage partnerships and collaborations to test demand locally. "Social media is a great tool that can be used to see whether or not a U.K. brand may appeal to a U.S. consumer, and in order to be a transatlantic success story it may be worth finding out if the interest is there first before making an American debut."