Big-box retailers continue to ramp up investments in store-based fulfillment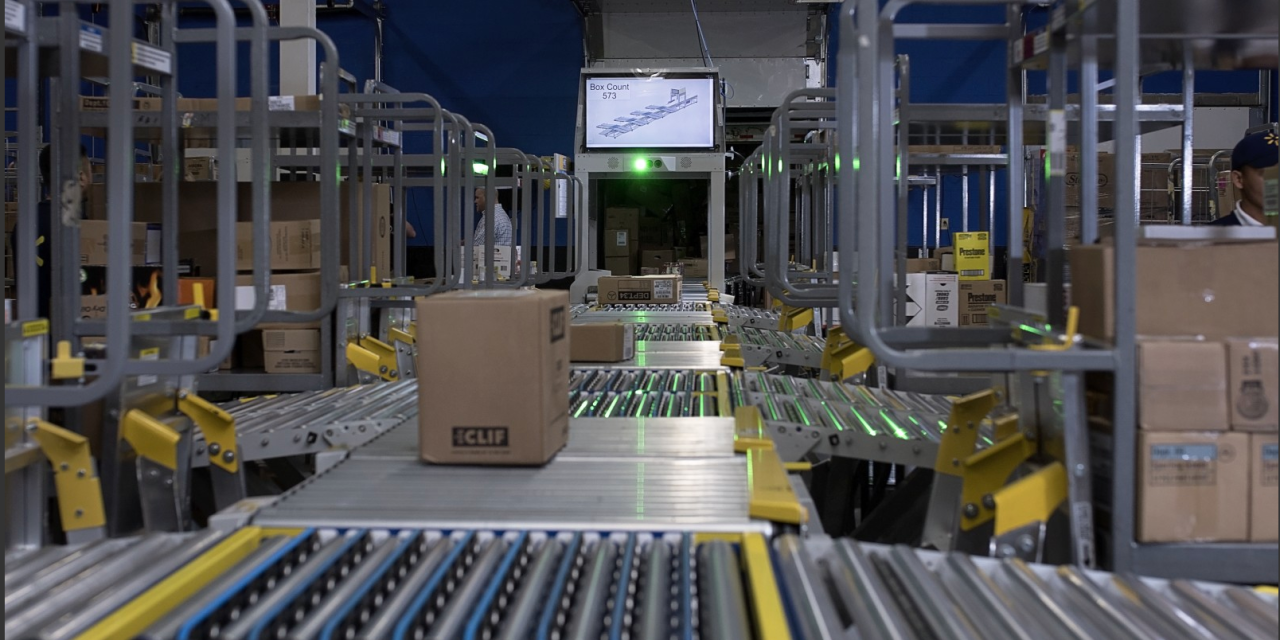 Photo via Walmart
More online orders from big-box retailers will likely be fulfilled at a store near you.
Big-box retailers continue to make significant investments in store-based fulfillment. Ulta Beauty CEO Dave Kimbell recently said the company is extending its ship-from-store capabilities to 276 additional locations. As part of a $2.2 billion investment, furniture retailer Ikea said it is modernizing existing stores to make them suitable to deliver more parcels to customers. Meanwhile, multicategory retailers like Walmart and Target have also been continually investing in store-fulfilled deliveries, the latter of which recently announced a $100 million investment to build on its "stores as hubs" strategy.
When the pandemic led to skyrocketing e-commerce shopping activity, retail stores began to take on a greater role in fulfilling online orders. In many cases, the model works by having associates grab the ordered items from the store and pack them in a box to be delivered or picked up by the customer. Unlike other pandemic-driven trends, the strategy appears to be here to stay as retail executives say it has helped them speed up delivery and cut costs.
Barry Thomas, senior thought leader at Kantar, said that as e-commerce continues to grow, speed and accuracy could give retailers a competitive edge in capturing more online shoppers. "A couple of years ago, if you got [orders] in the same day, that was that was really good. Now we're moving to less than two hours," Thomas said. "Speed is becoming a critical differentiator along with accuracy."
As stores continue to play a crucial role in retailers' battle for dominance in e-commerce and many are eager not to miss out on potential gains. Much like Ikea, Target is also spending big to lay the groundwork for seamless store-fulfilled deliveries. Target said in February that it plans to invest $100 million to expand its sortation network as part of its strategy to use stores as fulfillment hubs. In 2021, Target said that 95% of its orders were fulfilled by stores.
In an earnings call in January, footwear retailer Boot Barn said that it incorporated in-store fulfillment, at over 300 stores, into its omnichannel strategy.
"This enabled us to enhance the in-store experience while also providing digital customers with a much broader selection of merchandise," Boot Barn CEO Jim Conroy said during a call with investors and analysts. "In-store fulfillment has resulted in shorter delivery times and a pronounced expansion of exclusive brand sales online, which further contributes to the profitability of the business."
Big-box retailers with expansive store fleets and large in store space are also positioned to cut down costs through this supply chain strategy. Sudip Mazumder, North America retail industry lead for Publicis Sapient, said that using traditional distribution centers is pricey because items have to pass through multiple shipping zones before they can even reach the shopper. He said retailers can also avoid marking down items that have been on the shelf for a while and keep a fresher inventory by using stores as fulfillment hubs. Retailers could also be more efficient with their workforce by having store associates shoulder some of the responsibilities of warehouse workers.
"The basic idea around [using stores as fulfillment centers] is all around convenience and ensuring that you can better use your inventory," Mazumder said. "It helps the retailer really plan the inventory properly within the store."
Some retailers that started adopting this strategy during the pandemic continue to see positive results, even as the pandemic-induced e-commerce boom has subsided. At Walmart, for example, store-fulfilled delivery sales have grown three-fold in two years and are now contributing $1 billion a month, according to the company's fourth-quarter earnings call. At that time, Walmart said over 3,900 U.S. stores out of 4,717 offered same-day delivery. BJ's Wholesale Club's digitally-enabled sales — including in-store pickup for online orders, curbside pickup, same-day delivery and ship-to-home — grew 6x since fiscal year 2018 to $1.4 billion in fiscal year 2022.
But this supply chain strategy could lead to issues to retailers if not implemented correctly. Rob Oglesby, a senior director at consulting firm Parker Avery Group who specializes in supply chain and store operations, said that this model could be disruptive to people actually shopping in the store. Best Buy even started testing out a store format in 2020 that limited the amount of SKUs that were actually available for sale on the floor in order to make room for e-commerce fulfillment. If retailers also don't have proper inventory visibility, products in the store could be left out of stock.
"The risk of going out of stock on an item that's going to have to be replenished in that store anyway," Oglesby said.
Despite the potential challenge, analysts and consultants collectively said that shoppers have come to expect speedy shipping and pickup options. This leaves retailers little choice but to use stores to accelerate their delivery timeframe.
"At this point in time the bus has left the station," Oglesby said. "I just don't see this stopping."