After a slow fundraising period, multiple new CPG funds launch to deploy fresh capital for brands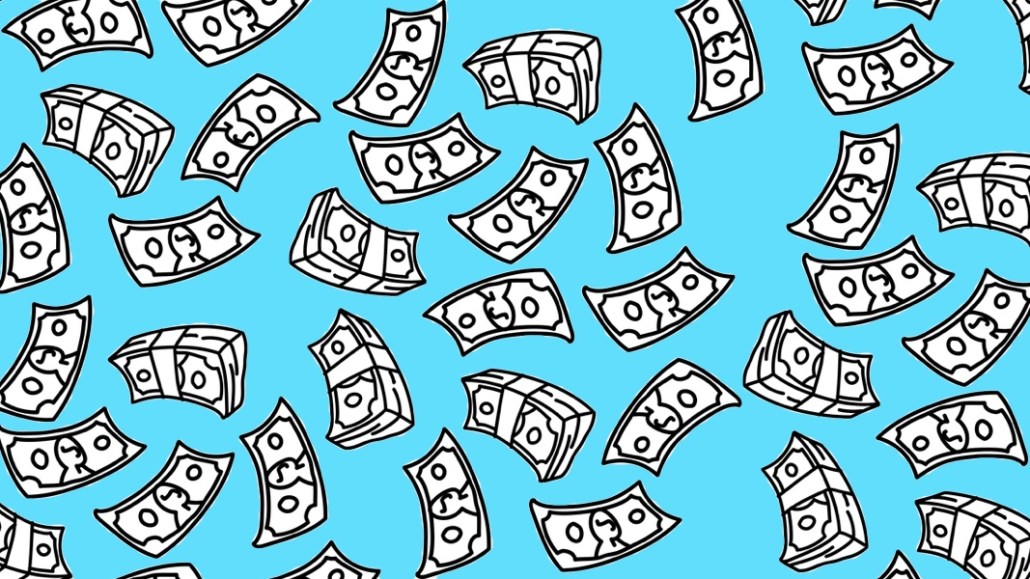 In this current economic climate, investors are looking to back companies with proven concepts and, ideally, a path to profitability. As such, for the past year, consumer packaged goods companies have found capital harder to come by.
But fresh capital appears to be in sight, as evidenced by new funds dedicated to backing early and mid-stage CPG. This week, a new fund called Alethia Opportunity Fund I was announced, which will largely focus on funding brands in the alcoholic and nonalcoholic beverage space. Over the next year, Alethia's $50 million fund will lead or co-lead seed, Series A, and B financing, with check sizes ranging between $500,000 and $2 million. A larger growth equity investment firm called Humble Growth also launched this week with a $312 million fund dedicated to CPG startups, with plans to write checks between $10 to $40 million. The fund will focus on four verticals: food, beverage, beauty and pets.
According to Crunchbase, funding for nonfood consumer products startups has dropped off significantly since 2021. In the fourth quarter of 2021, investments totaled $2.8 billion, and dropped to $150 million at the beginning of 2023. Still, CPG brands remain an attractive investment for private equity and venture capital firms hoping to repeat the success of recent splashy acquisitions by finding and helping grow the next hot brand; In 2020 Unilever acquired hydration brand Liquid I.V., followed by the purchase of hair growth supplements brand Nutrafol. Last year, Mondelēz bought Clif Bar for approximately $2.9 billion.
Mike Warren, Alethia's founder and managing general partner, said that the fund comes at a time when beverage companies are finding it difficult to extend their runways. Alethia founders include beverage and tech industry folks like Taylor Foxman, founder of spirits industry group The Industry Collective, and executive Brian Stolz, among others.
"The alcohol and non-alc category is busy, and there are so many brands out there right now," Warren said. "We're looking for not just quality products," he said, but founders with industry skills that go beyond marketing, such as ingredient sourcing and efficient distribution. Like many venture capitalists, Warren said the firm wants to see a clear growth trajectory and a pathway to profitability when investing, along with the company's ability to monetize or exit within three to five years.
Alethia's first set of investments included canned wine brand Maker Wine and ready-to-drink cocktail Kove. Another segment of the fund will go to backing e-commerce solutions, such as text-to-pay e-commerce provider Authvia. "We also have a partnership with video commerce platform NBTV to get our brands on their spirits and golf networks," Warren said. "This will give them [brands] direct-to-consumer distribution in 48 states."
Meanwhile, Humble Growth is looking to back bigger businesses that are trying to scale further and find a path to exit.
Humble Growth is led by RXBar founder Peter Rahal, Orgain founder Andrew Abraham and lawyer Nick Giannuzzi, whose background is in CPG M&A; Most recently, in 2021, Giannuzzi oversaw Coca-Cola's $6.1 billion acquisition of sports drink Bodyarmor. Humble Growth has three completed investments that will be announced at a later date, and another investment currently in diligence.
According to Giannuzzi, Humble Growth raised capital from over 100 limited partners, which include founders and other industry folks who will be tapped for expertise. Some of the founding partners include Stonyfield Farm co-founder Gary Hirshberg and IT Cosmetics co-founder Paulo Lima. "We generally are looking for companies doing $20 million or more in revenue," Giannuzzi said, as opposed to companies that are just starting out.
He explained that at this stage, the founders have already proven themselves and that there's a product market fit in a competitive category — not just a product that a select group of investors like. "If a company is doing great, but they're looking to develop additional products or a marketing strategy or go after new retailers, we're there with them," Giannuzzi said.
Abraham, who founded protein powder brand Orgain in 2009, said that scaling a brand has become more difficult over the last decade, due to factors such as higher operating costs and stiff competition. Nestlé purchased a majority stake in Orgain in February 2022. "What I did 14 years ago doesn't necessarily apply today, where being digitally native and understanding the importance of Amazon, a website and marketing is important."
Part of the fund's goal is to provide concrete support for growth strategies and help emerging startups avoid mistakes, Abraham said. "We want to offer past learnings at Humble so founders don't make the same mistakes." For example, in hindsight, he said he would make sure Orgain's channel strategy was in place early on, and have a price pack architecture to ensure all retailers were on board with pricing.
Abraham added that Humble Growth isn't requiring a brand to be profitable at investment time, "but you're at least on the road to profitability," he said. "The days of burning $5 million a month and getting wild valuations are gone."