Why Victoria's Secret is modernizing is loyalty program to reach more shoppers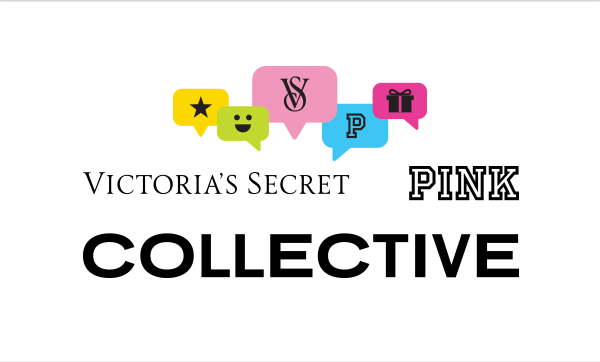 Victoria's Secret
Victoria's Secret is rolling out a new loyalty program this month, the first of its kind that the brand has offered that will reward spending regardless of payment method.
The VS & Pink Collective will allow shoppers to rack up reward points when they spend at Victoria's Secret or Pink. Previously, such rewards were only available to those with a branded credit card. The new tiered program offers greater rewards the more a customer has spent, whether in-store or online. 
Sarah Sylvester, executive vice president of marketing for Victoria's Secret, told Modern Retail that the program was crafted in response to customer demand and to derive a more modern way of getting reward points. She said the program aims to be a customer acquisition and retention tool.
"This is a piece that we really need to push forward to be a modern and convenient experience for our customer," she said. 
The launch is part of a larger wave of apparel brands launching free and accessible loyalty programs to woo customers seen since the onset of the pandemic. For example, David's Bridal launched its Diamond Loyalty Program in late 2020, and The North Face revamped its program and rebranded it as XPLR Pass in 2021. More recently, J.Crew updated its reward program in August while luxury women's apparel brand M.M. LaFleur launched a limited loyalty program in October. 
From a branding perspective, Victoria's Secret's part, the program launches midway through a marketing transformation that aims to update its image and appeal to a younger demographic, with an emphasis on diversity and inclusivity in its images and messaging. 
The VS and Pink Collective is among the most customer-informed launch the brand has made to date, Sylvester said, with multiple rounds of surveys to "gut check" the program as it was being developed.
"They really helped us craft the benefits, from the name and through the customer journey," she said.
The program will pilot with about 30% of Victoria's Secret customer base, according to zip codes that the brand says is reflective of its wider customer base, before expanding nationwide. Pink Nation, an existing rewards program exclusive to that brand, will sunset, with users being able to rack up points across both Pink and Victoria's Secret as part of the program.
Like many loyalty programs, the VS and Pink Collective operates on points-based tiers: Shoppers will earn 5 points for every $1 spent, and receive a $10 reward for every 2,000 points — meaning every $400 spent. Those who spend more than $300 in a year get bumped to the All-Access tier, and $750 gets the VIP tier. And, those who use a Victoria's Secret Credit Card earn points faster.
All members also get free shipping, and a $10 birthday certificate. Higher-tier members get double points dates, plus anniversary discounts.
Mary Pilecki, an analyst with Forrester who studies loyalty programs, said there has been an uptick in new loyalty programs launched since the start of the pandemic. 
"The brands that lost customers are looking to get them back. The brand that gained those customers are definitely looking to retain them," she said. 
Nearly nine in 10 adults belong to at least one brand loyalty program, Pilecki said, with grocery brands being the most popular form. The main incentive is being able to save money, with 74% saying that is what gets them to participate. 
"Right now with the current economic situation, consumers are looking for a way to reduce their spend," she said. 
From a brand's perspective, there's a customer retention benefit. Another 63% said loyalty programs influence where they make purchases, and 64% said they'll spend more money when there's a loyalty program in place. 
Pilecki called the collective an "average" built program, with tiers that increase the amount of benefits a customer gets the more they spend. The best benefits are those that come with the Victoria's Secret credit card; Pilecki said these can provide an added benefit to retailers that might receive a piece of the fees. 
"Brands are looking for any way they can to hold onto their customers," she said. 
In crafting the program, Sylvester said there was discussion over how and whether to combine spending at both the Victoria's Secret and Pink brands. Ultimately, the majority of customers spend at both brands and it made sense to keep it unified, she said.
"Our most loyal customers are shopping across everything," she said. "And if she wants to shop both, on our website or in most of our stores, you transact the same regardless of what's in your basket." 
Slyvester said the tiered system is a more "modern" way to do rewards than the strictly credit card-based rewards system, not only in how it it structured but because it will give shoppers a new way to connect with the brand.
Members of the collective get access to an app-based community where they can ask questions about products, and receive responses from the brand or other customers. For example, someone can seek help with finding a certain style of bra to fit an outfit, or rave about their favorite fragrance, Sylvester said. 
"For us, we hope this helps grow our customer base by showing that we're an accessible place for everyone to shop as well as with customers that have already transacted with, to give them a reason to come back, whether it's to buy something with us or just because they want to check out the community," she said.